The Scouts have two gas rings over which they have to cook their breakfasts and dinners.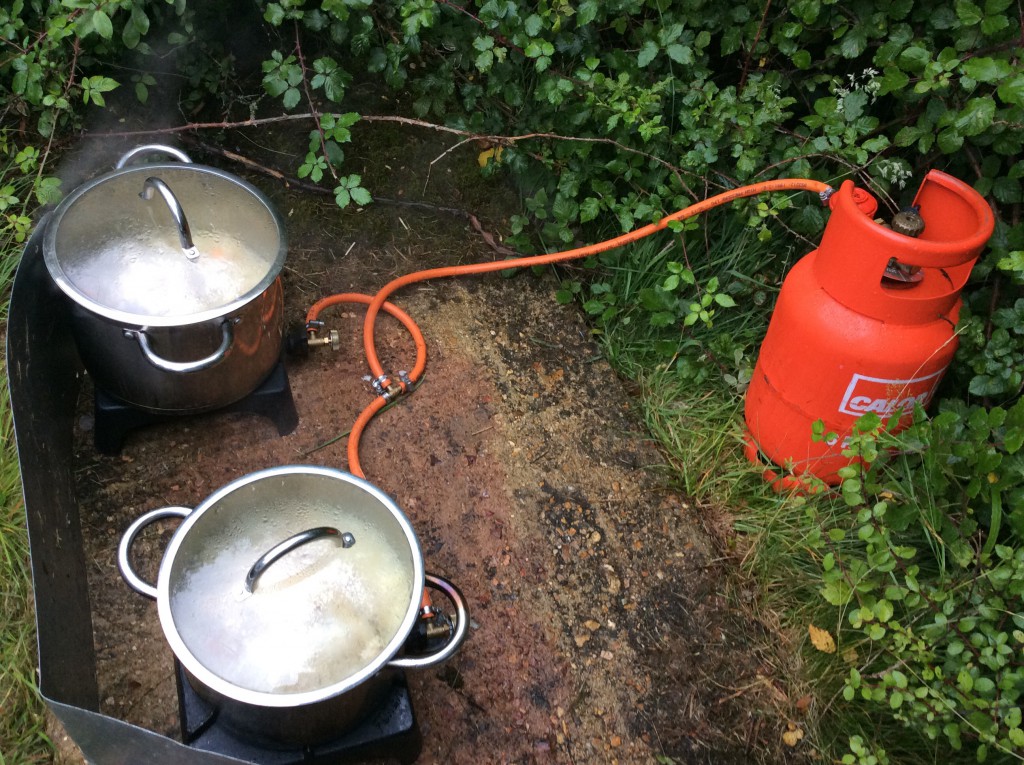 One of the easiest meals to cook at camp is 'Chicken in a Pot'.
We had this for dinner on our third night at camp. The ingredients are simple: one whole chicken, new potatoes, carrots, celery, onion and garlic. A chicken stock cube, dried herbs and water make up the sauce.
The quantity of the ingredients depends on how many you are feeding and this is roughly one chicken for four people, plus as many vegetables as you can get away with. Generally you can hide the onions and celery but I noticed many of the boys didn't eat their carrots.
The method is also easy. First prepare the vegetables and set aside until later. Peel and slice the carrots and onion.  Cut the potatoes in half if they are too large. Dice the celery.
When I supervised one Patrol I discovered they hadn't bothered to peel the carrots, although thankfully they did so with the onion. What had distracted them was the celery because they had done a science experiment at school where they put a cut stalk of celery into a glass of coloured water. The next day they cut a bit off the bottom of the stalk and noticed coloured circles. This, they informed me, were xylem. Xylem are tubes that suck up water and nutrients.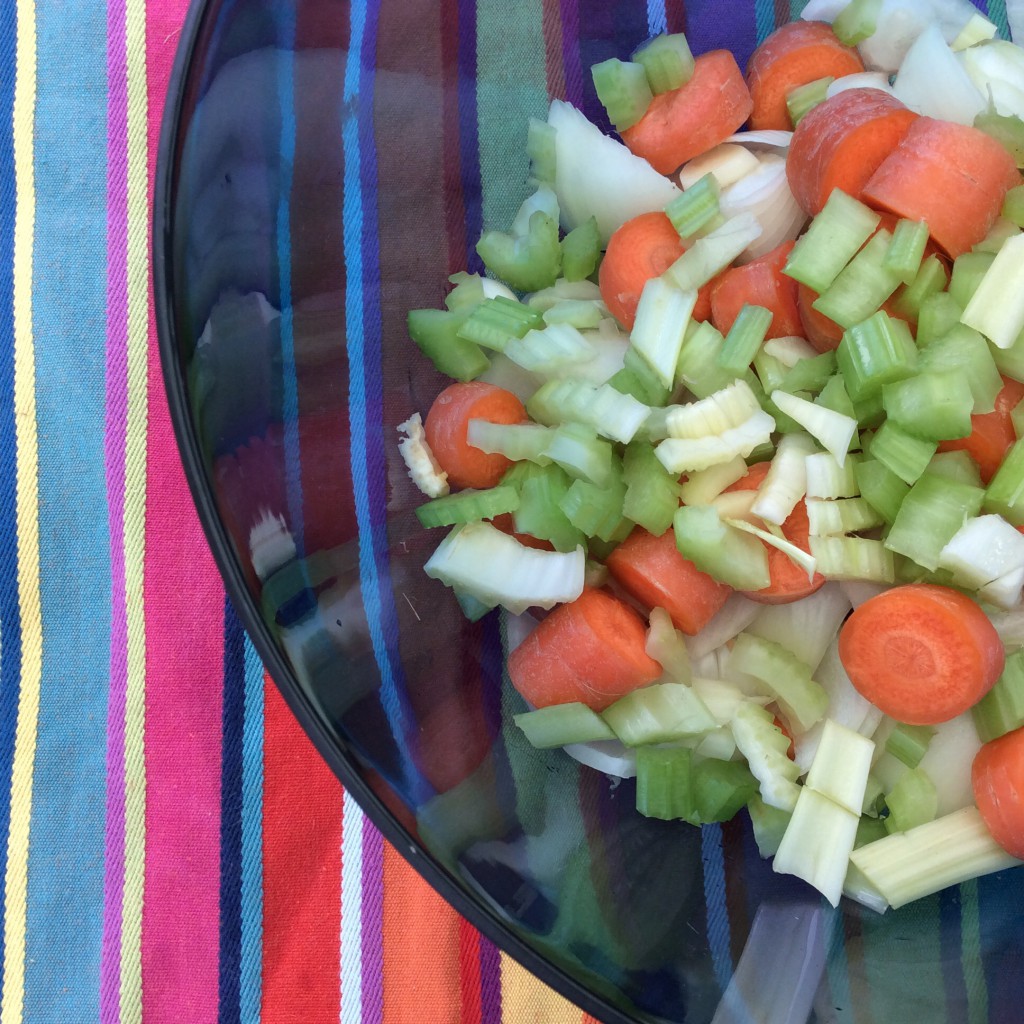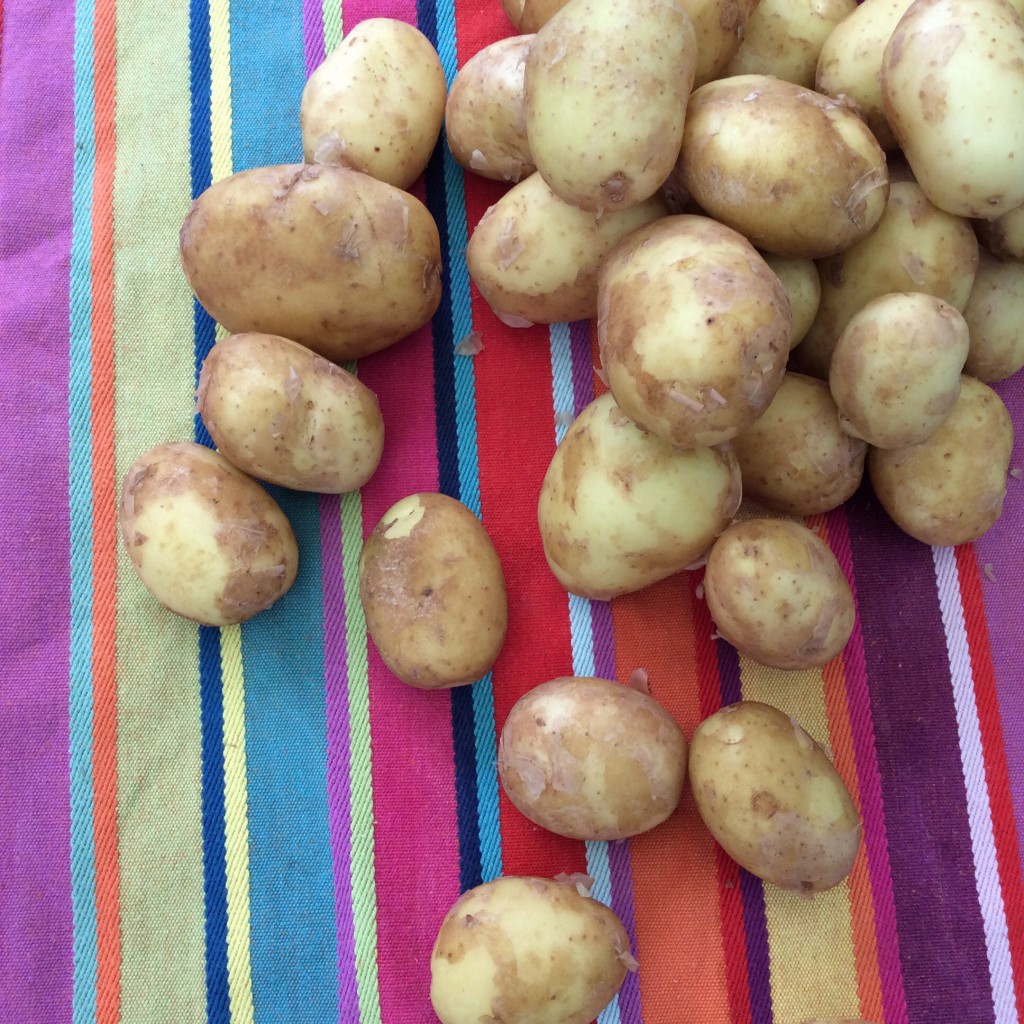 Now remove the chicken from its packaging. The main fear is catching salmonella from unwashed hands and boards, so this Scout used disposable gloves to handle the chicken.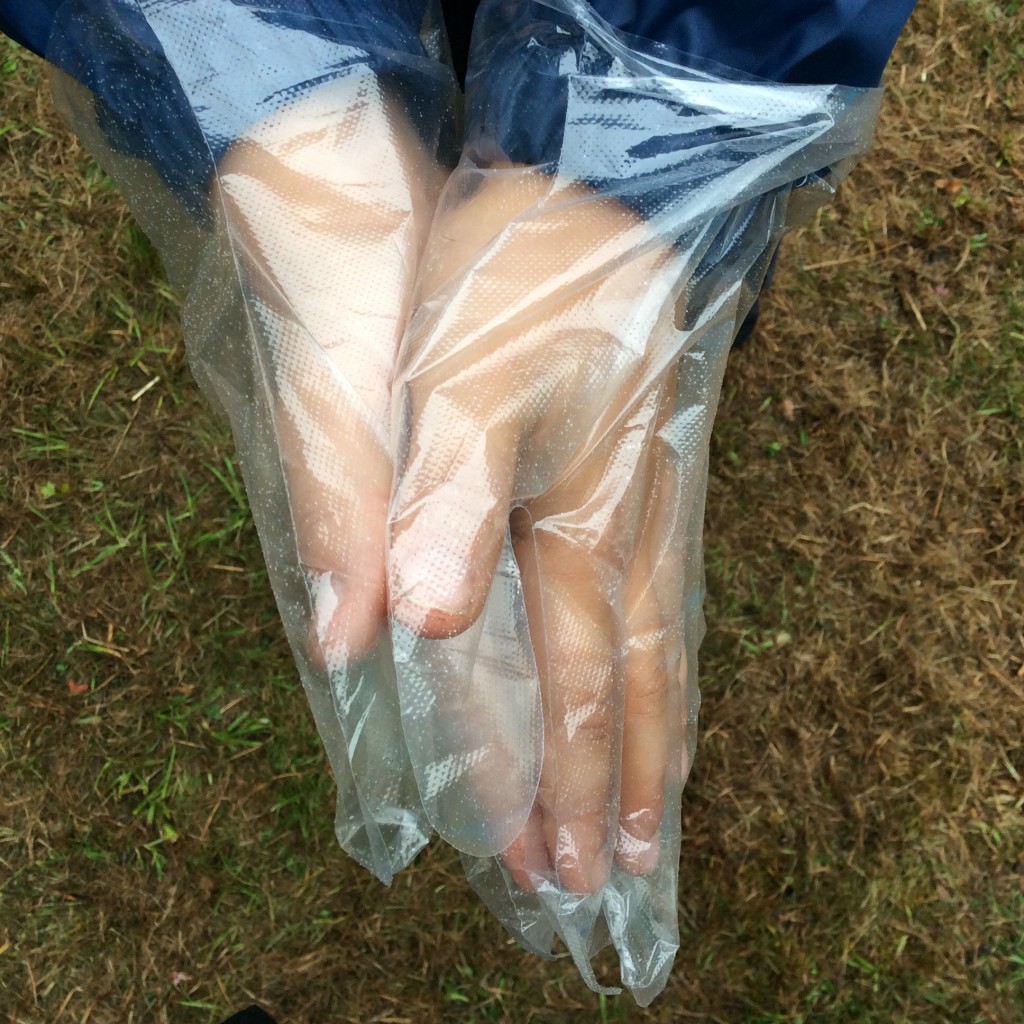 Fry the chicken in a little oil in a pot large enough to hold it. When it is browned, add in the vegetables and enough water to cover two thirds of the chicken. Bring to a boil, add in the stock cube and herbs, then cover the pot with a lid and bring the heat down to a simmer.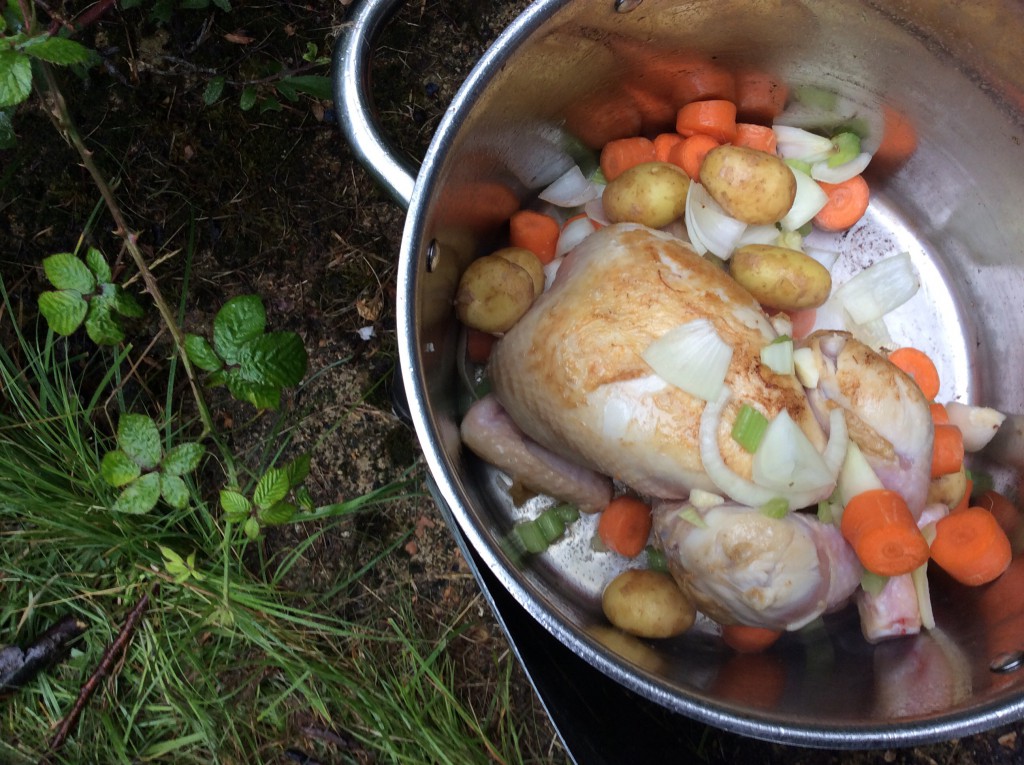 Wait patiently. The chicken needs to cook through and this can take around 45 minutes. However it is a very forgiving dish and you can leave it for up to an hour, provided the chicken is simmering and not boiling, and there is enough water still to cover the chicken.
Now is a good time to have that much needed shower, a general tidy up of your store tent, or make a camp gadget. In reality, the boys just want another wide game, or as it was described to me, ' what I really like are the wild games'.
Carve the chicken: some adult supervision is required. This is an opportunity for you as a leader to wield the knife and in so doing, gain some respect.
Other simple recipes that all Scouts can manage to cook over a two-ring gas stove include the following: pasta with bolognaise sauce, shepherd's pie, beef/ chicken teriyaki and noodles, chicken curry and rice, chicken or beef fajitas, sausage and bean stew, chilli con carne, lamb and prunes (tagine) and pork and apple casserole. It's quite surprising how much you can cook with just two gas rings.
For dessert, it's possible to make Banofee Pie, which I will write about in a later post.