Diary: Sunday 19 July
No one quite believes it when it is time to leave camp.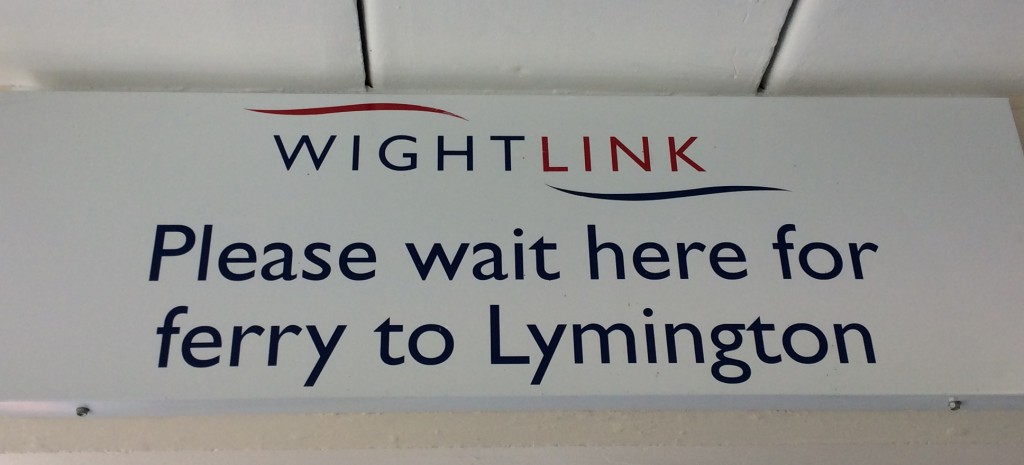 10 days have passed by…but for once we do know where the time went.
As mentioned earlier, we had a very full schedule. Here are some sample pages from one of our leaders' notebook.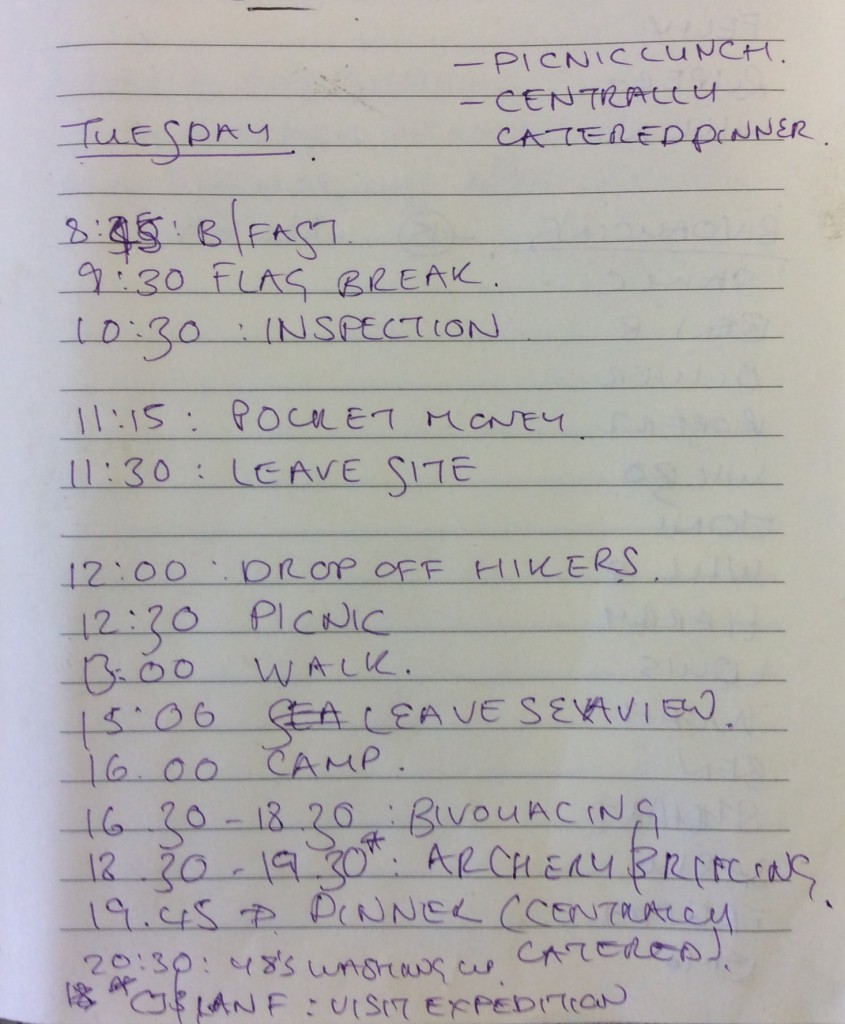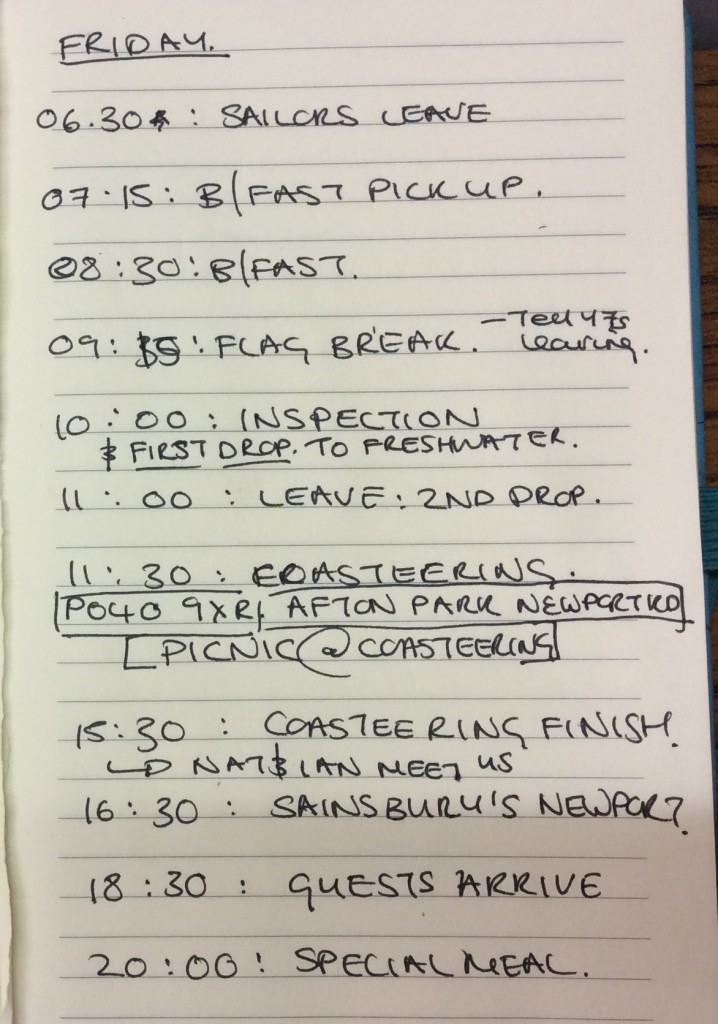 I have never known the final day of camp to be anything less than chaotic. So an organised lunch is the sensible option before we catch our mid-afternoon ferry to Lymington (or as one boy put it: are we going back to England today?)
Sometimes we refer to our Scout Leader as our Dear Leader. This is very much tongue in cheek as he is not dictatorial at all. In fact one of our team describes him as he always is:
…as usual he worked from first until last thing with more energy than most of us have and with his usual unfailing good humour…
So our Dear Leader spoke to the very nice people at the Wheatsheaf Inn in Yarmouth, who accommodated our large group of nearly 40 people. The Scouts had a choice of chicken nuggets, burger, scampi, ham and egg…all served with beans and chips. The leaders had a choice from the regular menu.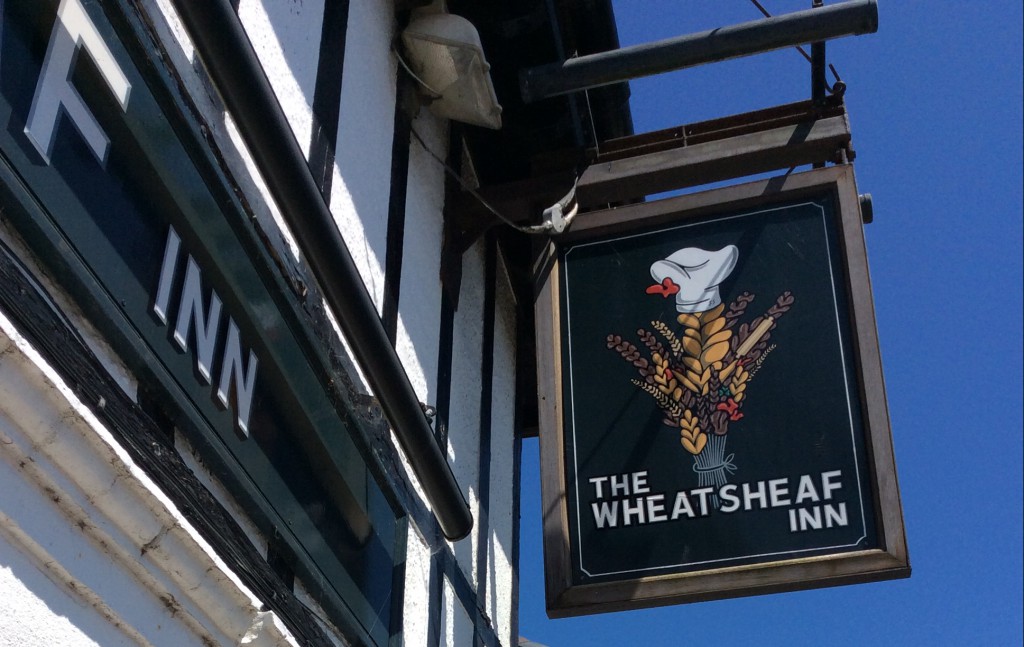 When I say we have a very tight schedule, I really mean it. Our ferry departure was at 14:20 and working backwards, that meant completing lunch by 13:45. We arrived at the Inn at 13:15. So the panic for me was not that I would miss my lunch or the ferry but that I would miss my ice cream.
If you know me well, you will know that I adore ice cream. Minghella's serves some of the best ice cream in the country and there was a small stand just around the corner, attached to Gossips Café.
A girl has to do what a girl has to do, and I did the sensible thing by placing my lunch order, then eating two scoops of black cherry and kirsch gelato whilst waiting for the fish and chips to arrive. For me, that was the very best end to camp I could wish for.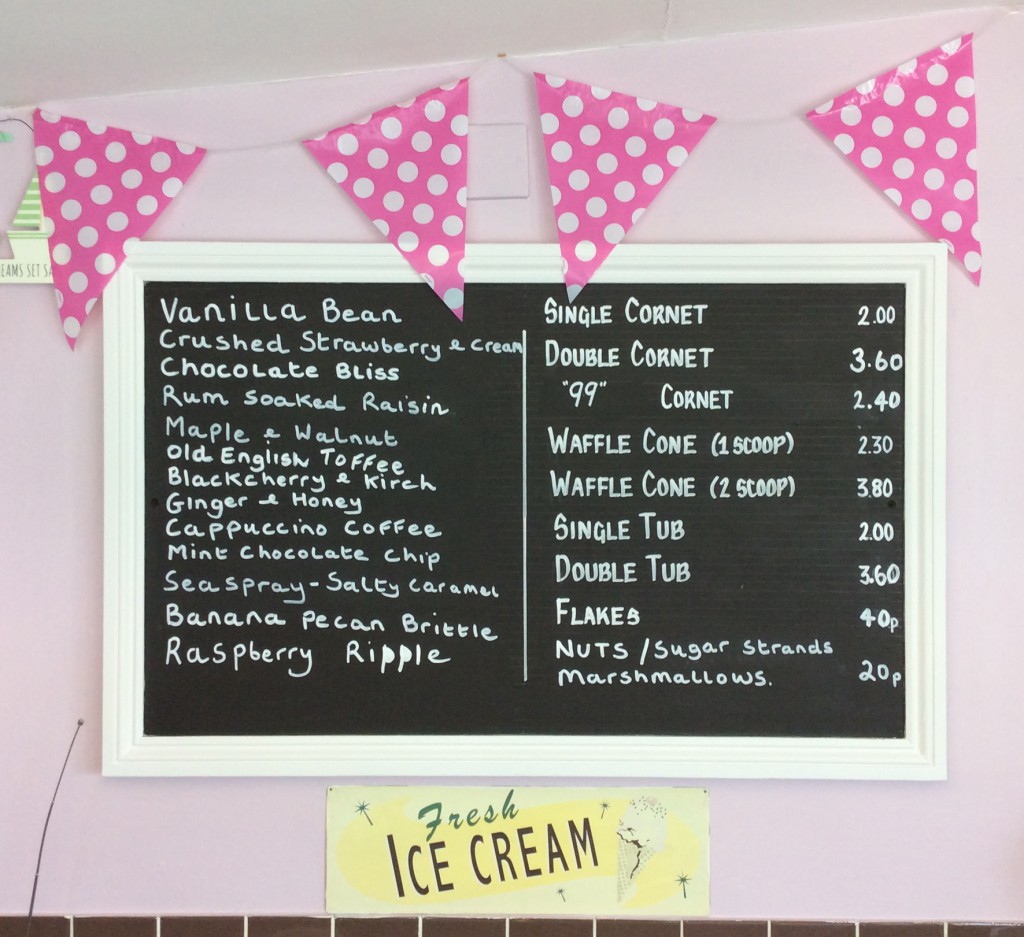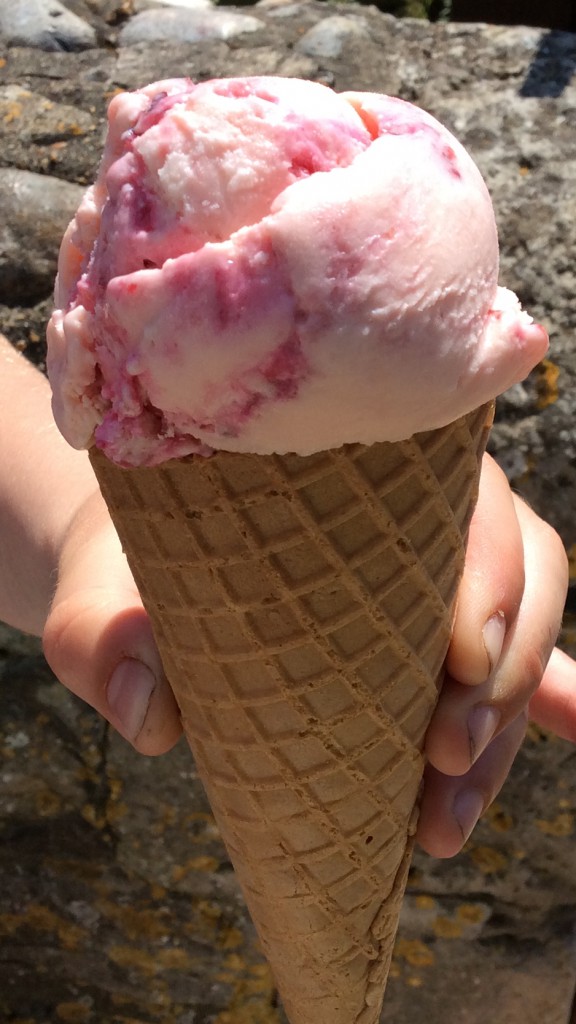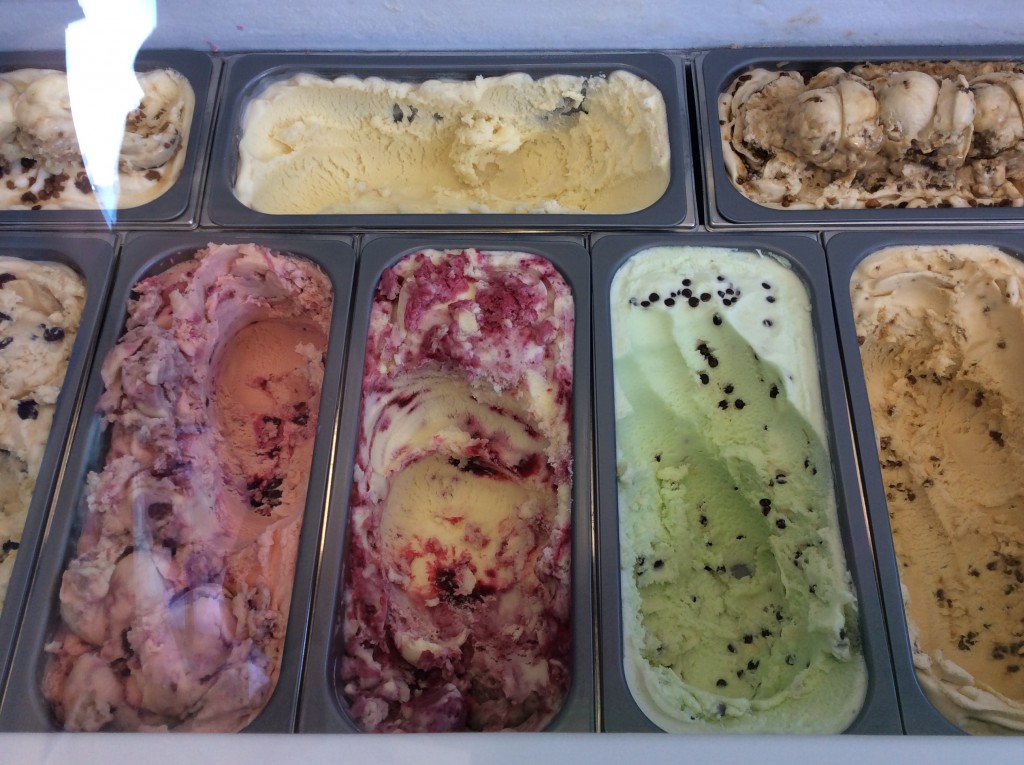 So long, and thanks for all the fish…and chips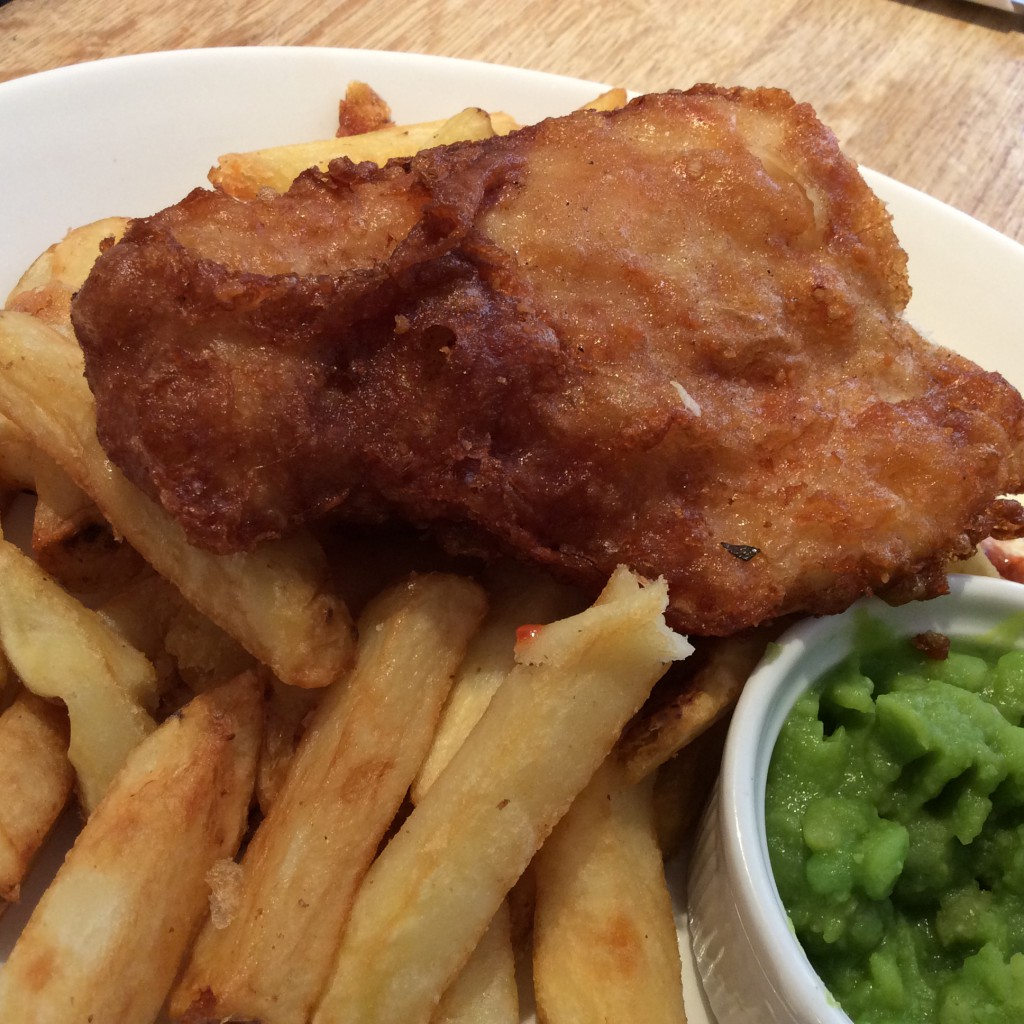 We had a very happy ferry ride: the new Patrol Leaders were announced, awards were given out and the general public on the deck of the ferry all smiled as the boys milled around in their uniforms. Even the weather complied as we sailed back to the mainland and back to our normal lives.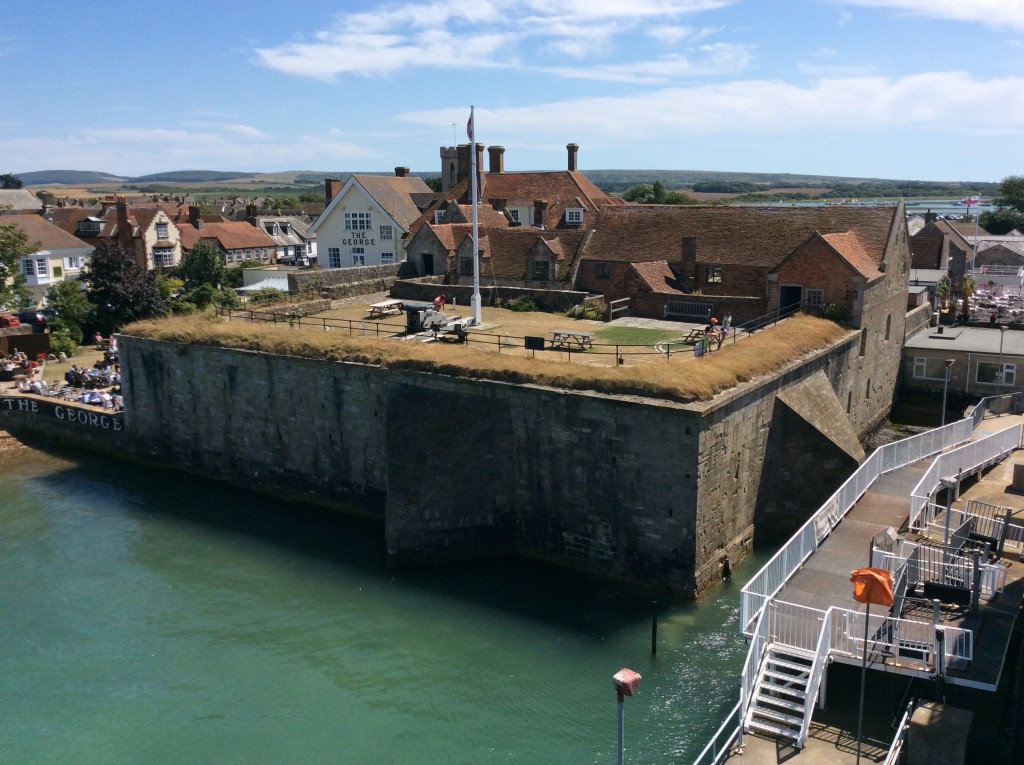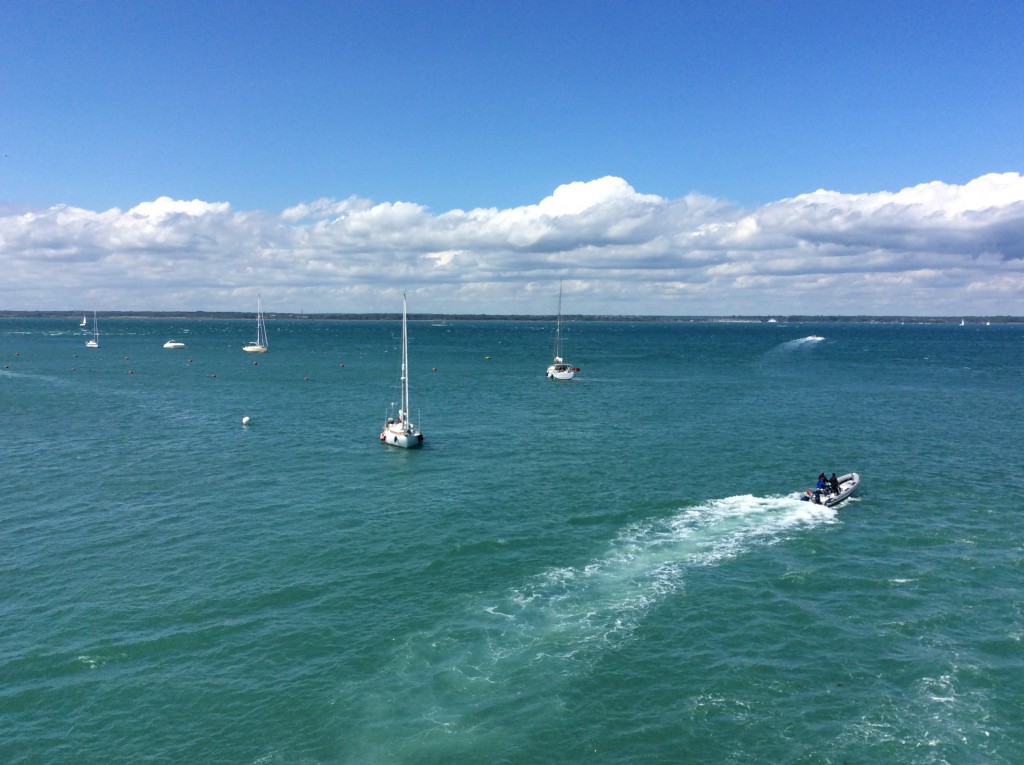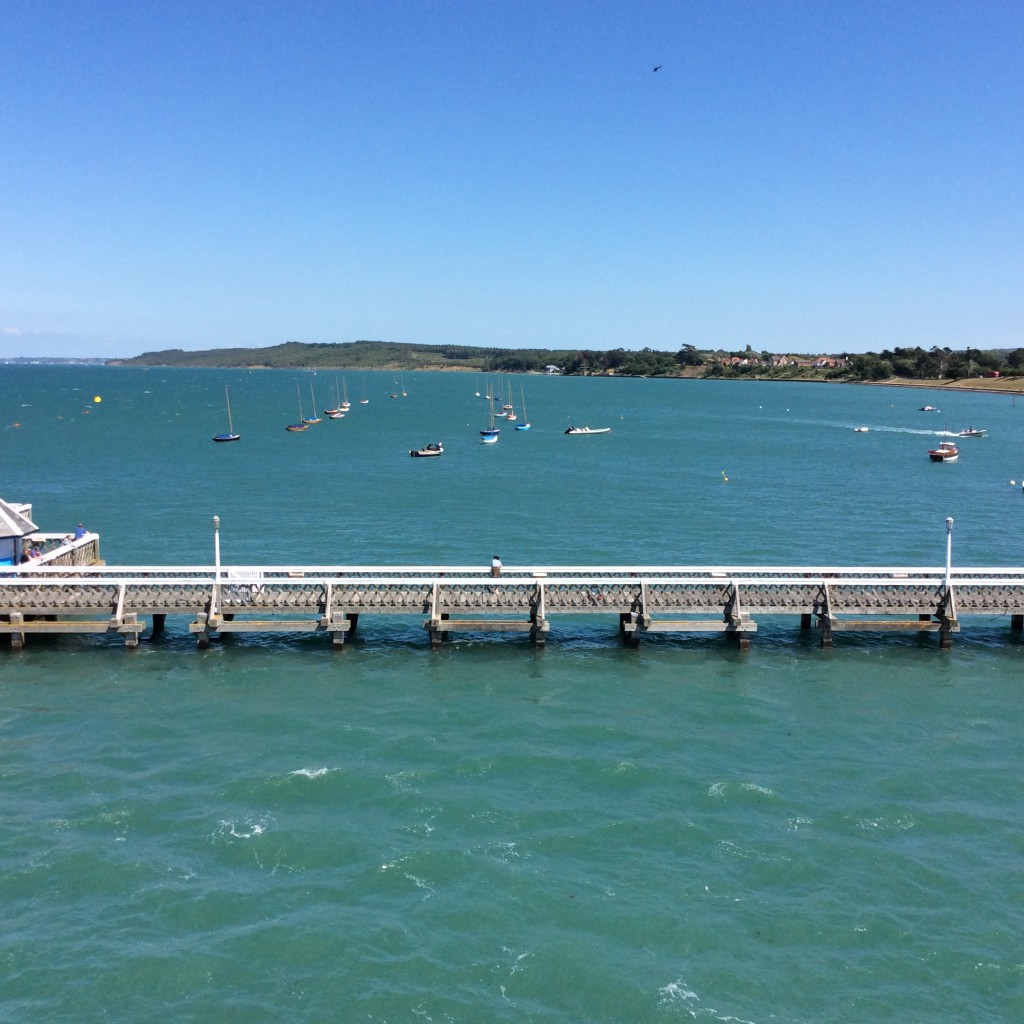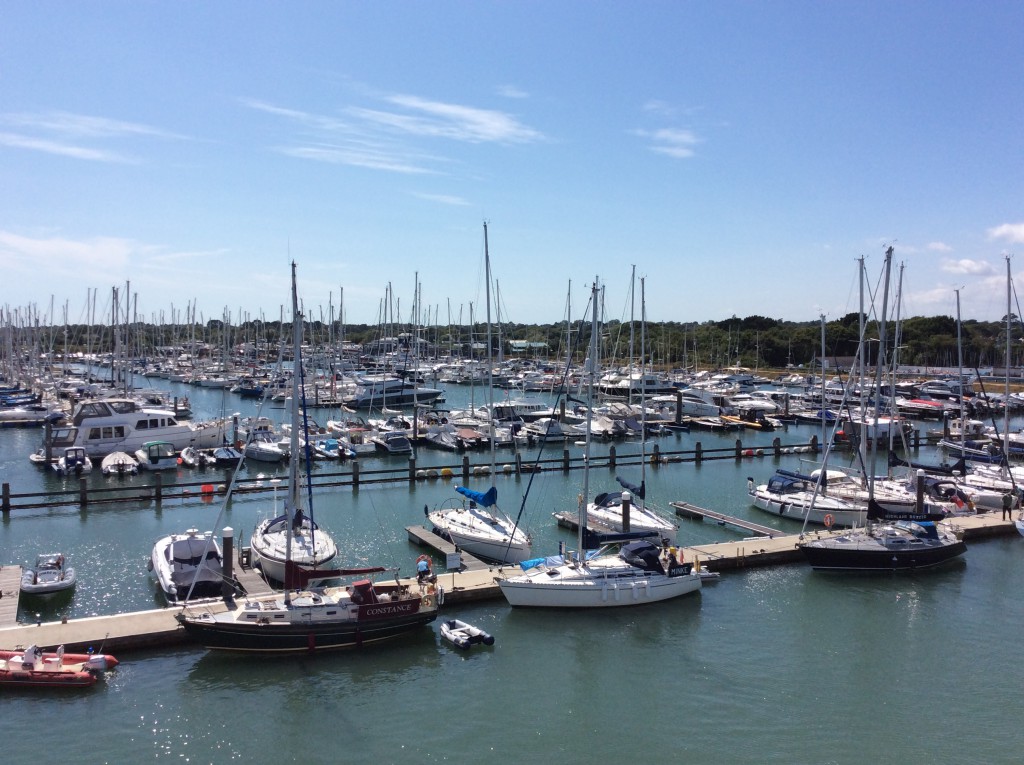 Post Script: if you find yourself in Yarmouth, I would recommend the following establishments.
Yarmouth Deli: for fresh bread, seasonal fruits and vegetables, local honey, fresh crab, pies and all manner of epicurean delights. Address: The Square, Yarmouth, Isle of Wight PO41 0NS. Phone:+44 (0)1983 761196.
Gossips Café: Perpetually busy but you get your share of attention when it is your turn to be served. The cakes are not home-made but the coffees are good and the views are great. The best thing is that they serve Minghella's ice cream in the café as well as in a stall outside. Address: The Square, Yarmouth, Isle of Wight PO41 0NS. Telephone: +44 (0)1983 760646.
The Wheatsheaf Inn: less than five minutes' walk to the ferry (if you are a foot passenger, otherwise the car park is nearby too). Fish and Chips to restore your faith in this great British classic. Good service and a there is a garden at the back for sunny days. Address: Bridge Road, Yarmouth, Isle of Wight PO41 OPH. Telephone: +44 (0)1983 760456.
Finally, thank you to JG who was the youngest and, more often than not, the best behaved boy at camp. One day I was looking for an egg cup and his choo-choo toy was the perfect perch. As with the mallet, everything in camp has to have another function.