This is a continuation of last night's Dinner with Friends.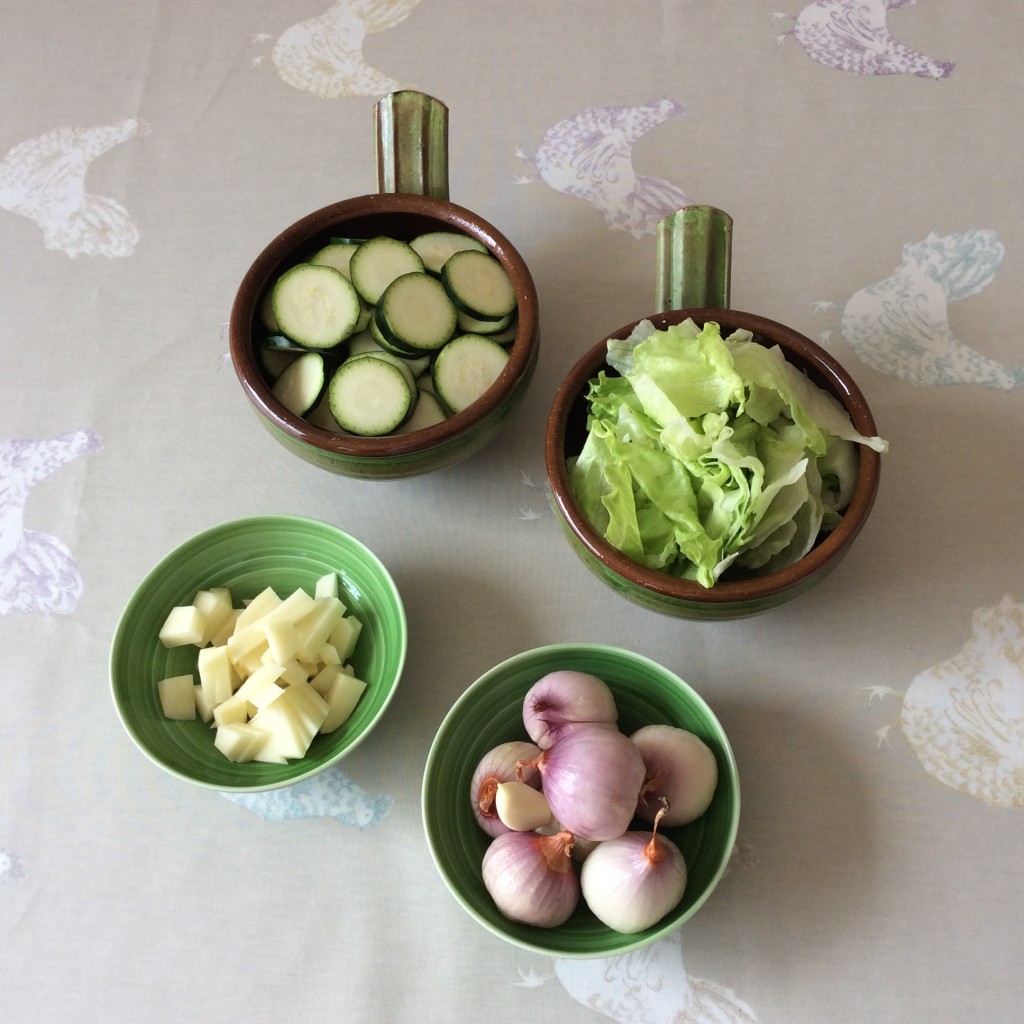 Having made the Tarte au Chocolat, attention turned to the vegetables hanging around in our kitchen, waiting for their turn to be made into something delicious.
So I managed to gather the ingredients required to make a courgette and lettuce soup (Crème de Courgettes et Laitues), to serve at the start of dinner, adapted from a recipe also from Cooking for Friends *
This will make enough to serve in 4 large or 6 medium-sized soup bowls.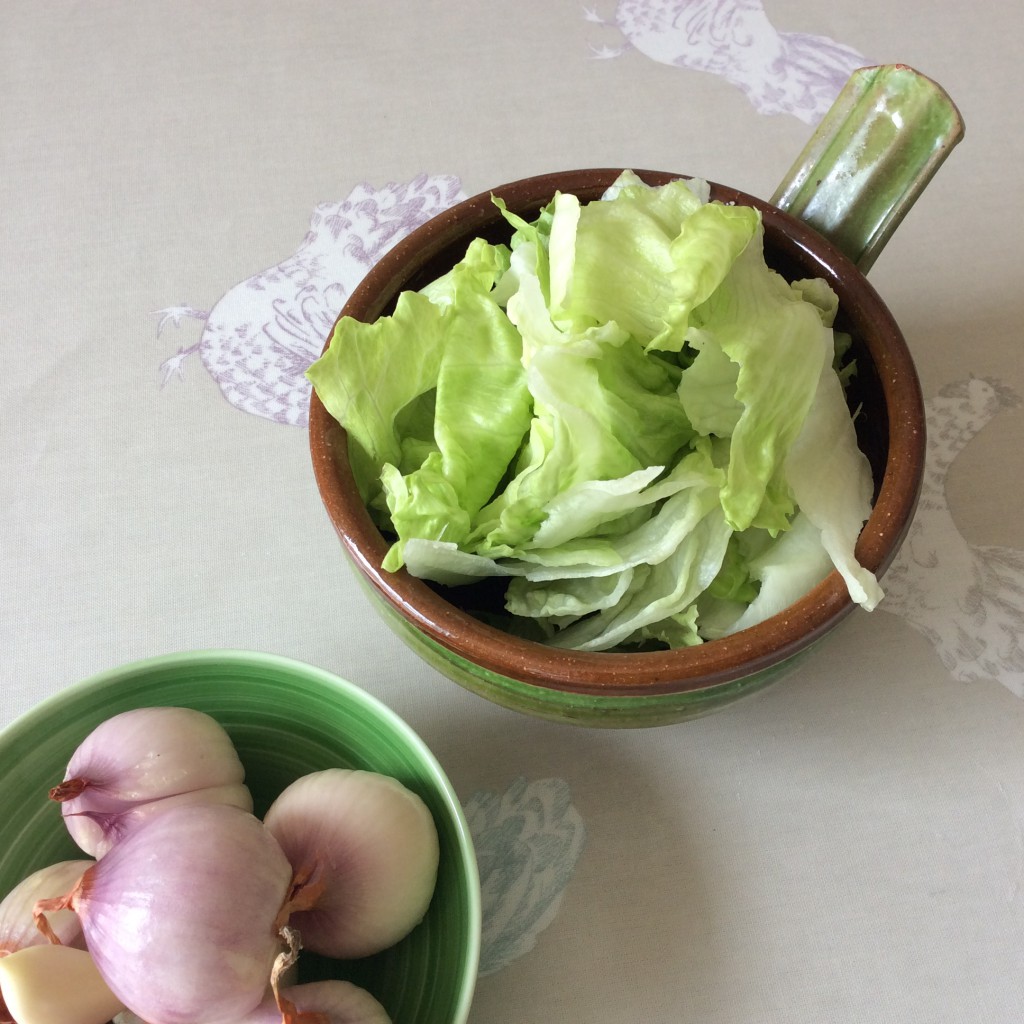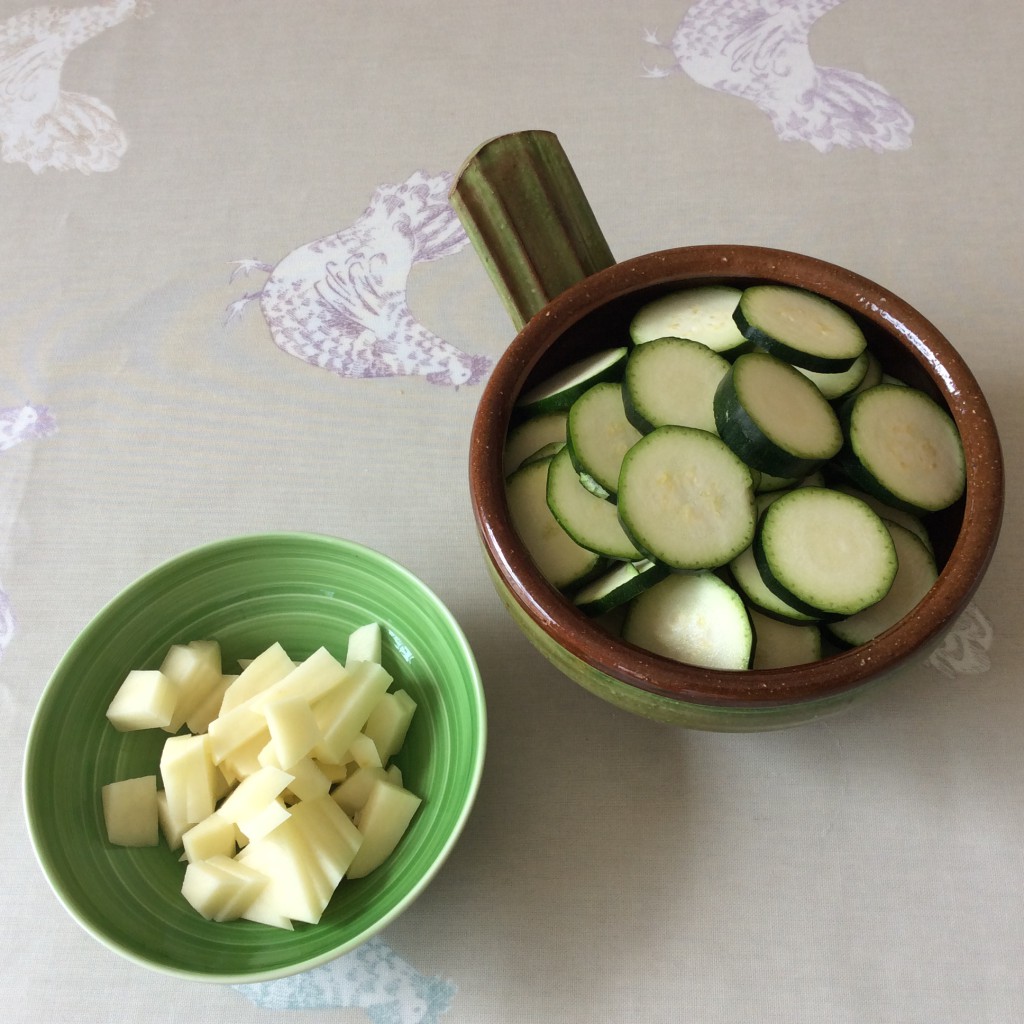 For the Soup:
800 ml vegetable stock (see below)
20 g butter
200 g shallots, chopped
1 clove of garlic, minced
100 g potato, diced
150 g courgettes, sliced thinly
150 g iceberg lettuce, shredded
2 tablespoons lemon juice
100 ml single cream
For the vegetable stock, I used 4 teaspoons Marigold vegetable bouillon and 800 ml boiling water.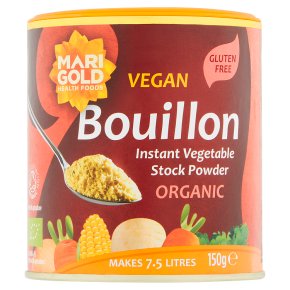 How to Make:
Heat the butter in a pot and add the shallots and garlic. Fry gently for 2-3 minutes then add the potatoes. Add 200 ml of the stock and place a lid on the pot. Simmer for 5 minutes in order to soften the potatoes.
Add the courgette and another 200 ml of stock. Cover and simmer for a further 5 minutes.
Meanwhile, add the shredded lettuce, the rest of the stock, lemon juice and cream to a blender jug or a food processor bowl.
Add the contents of the pot to the jug/ bowl and process until smooth.
Serve immediately as the soup loses its fresh green colour as time passes.
As Mr Blanc says at the end of every recipe: "Now serve to your guests "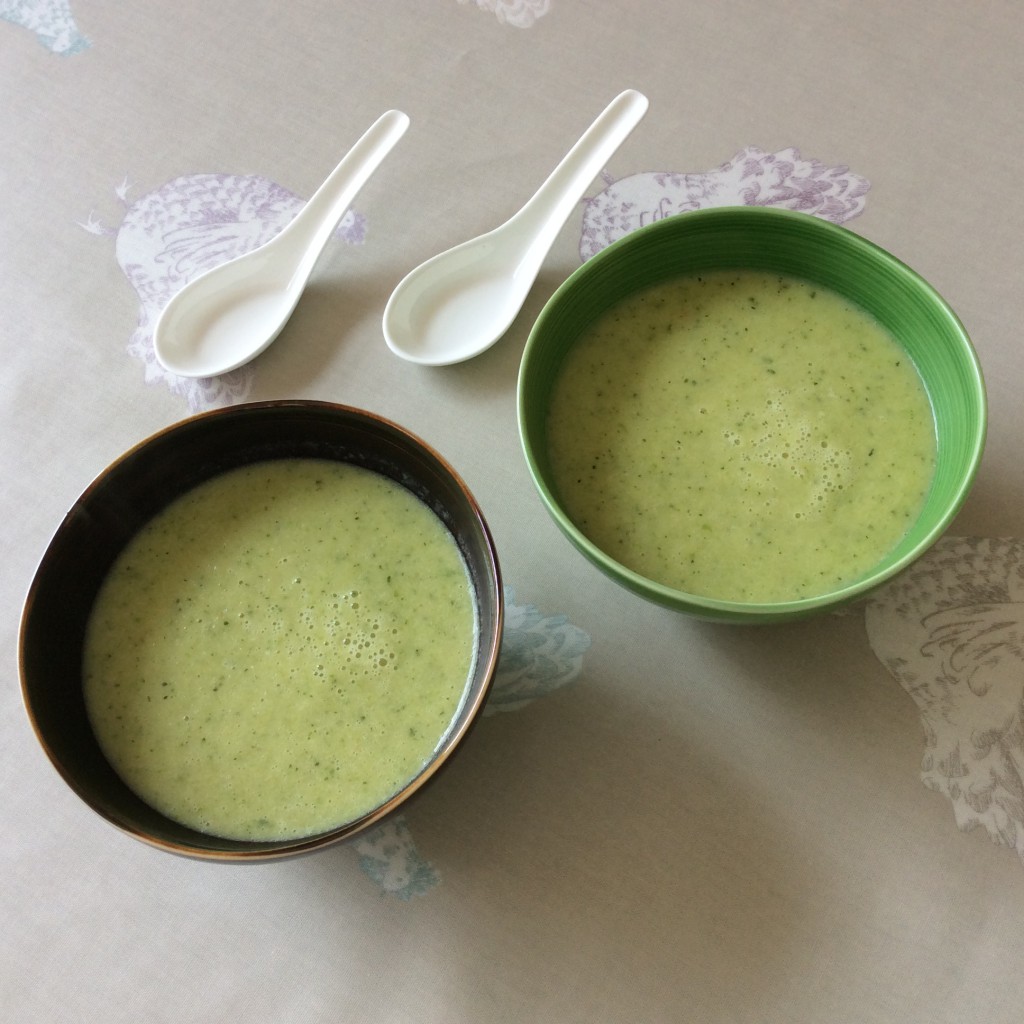 * Cooking for Friends by Raymond Blanc was first published in 1991. This is now out of print but used copies are available through Amazon.