Gochugaru Girl has to get breakfast ready by 6 a.m. this morning.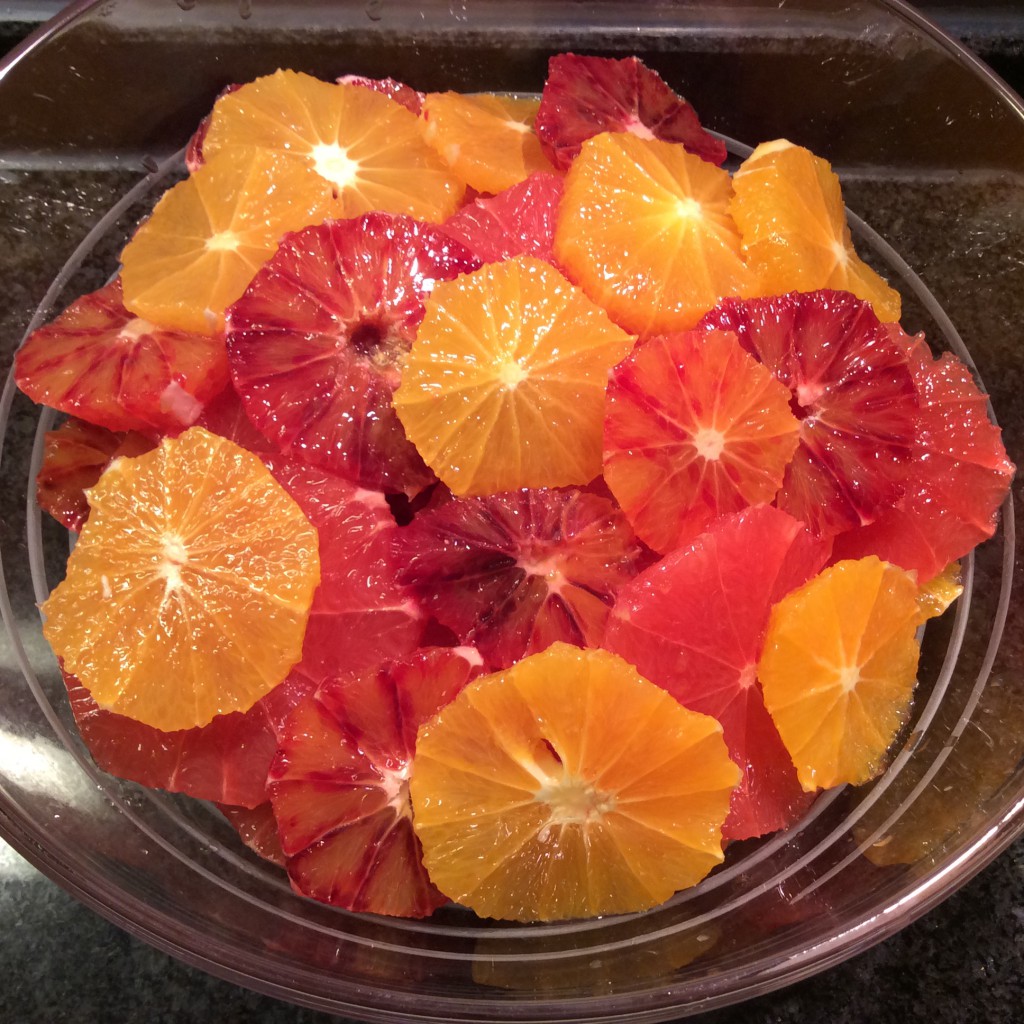 The only way to really get my eyes open so early in the day is to have a burst of citric acid.
Junior 3 is rowing again today, and the start time is earlier than usual.
The mechanics of rigging a boat is best left to the experts to explain, but basically it takes a bit of effort. Before you get to the rigging part, there is the loading and transportation of the boats, and then the unloading at the destination, rigging and finally warming up before races start.
I realise I am not explaining it very well (and Junior 3 may well take me to task for this) but the bottom line is: everything takes time and it is hard work.
At least I only have to make breakfast…thankfully I don't have to race in the cold, or worse, squeeze into some tight all-in-one lycra suit.
This salad is good in any season but citrus fruits are particularly welcome in winter for its provision of vitamin C.
I have used red grapefruit, blood oranges and regular oranges, with some freshly-squeezed clementine juice. There is enough to fill a large salad bowl so everyone can help themselves to as much as they wish this morning.
For the Citrus Salad:
3 red grapefruit
6 blood oranges
6 regular oranges
Juice of 6 clementines
How to Make:
Slice the top and bottom off each grapefruit or orange.
Place the fruit on its flat bottom, on a chopping board.
Slice the peel away from the flesh, using even downward strokes.
Carefully cut away any remaining white pith.
Slice each fruit horizontically into 5 or 6 segments and place in a salad bowl.
Cut each clementine in half and squeeze the juice. Pour this over the sliced grapefruit and oranges.
Oddly enough, this is lovely serve chilled even in the depths of winter. Assembling it makes you think of the sun rising and the salad was named by Mr Gochugaru. It's really too early in the morning for my brain to be so creative.