Gochugaru Girl and family are saying goodbye to some loyal companions.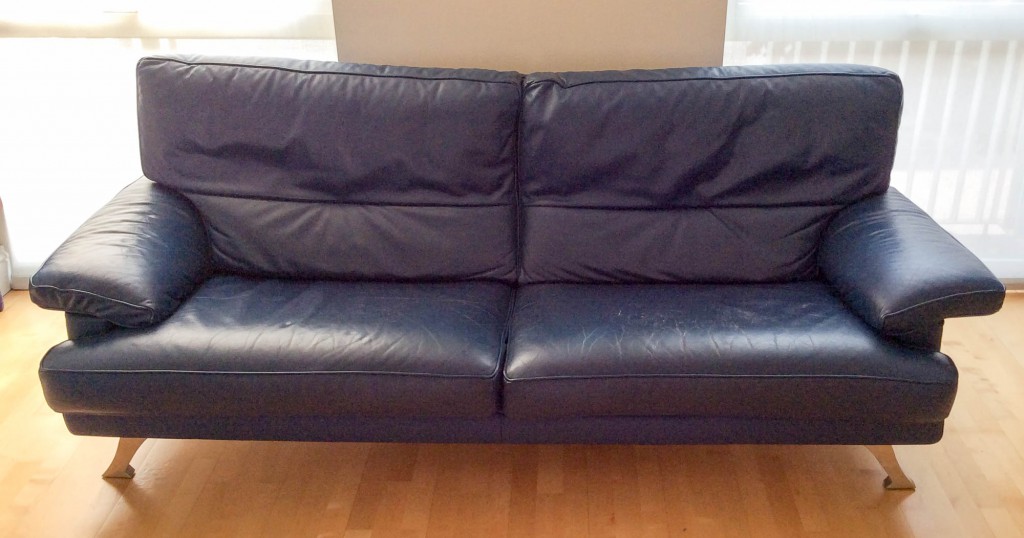 The children have asked for a photo of our beloved sofas before they go to the charity shop.
We absolutely love these sofas. Like the best of friends, they provided a welcome place of comfort and rest.
However, new sofas are called for to accommodate the ever-growing limbs of Juniors One, Two and Three.
Since the furniture collection is anytime from 8am to 2pm, it is best to start some bread-making, which requires the dough to rise. The only way I can do this, and attend to other administrative work  (only of interest to me, so I won't describe it here), is to use my bread-making machine.
I have owned one for over 10 years and it is very easy to weigh out the ingredients and set the machine to do the rest. It could be considered cheating, but I see no problem with this – after all I don't wash my clothes by hand either (only for this week as I wait for new washing machine to arrive this Friday).
Our favourite breads include focaccia and brioche, but today I am making sausage rolls à la chinoise. It is a bit of a cheek claiming it to be Chinese, when in fact they are sold in every East Asian country I have visited. I honestly don't know its provenance, so it is going to be à la chinoise as ethnically that's what I am.
There's a flaw in the description of the filling too, as technically it is a frankfurter inside the bun. However, no one calls a frankfurter a frankfurter in the Far East; they are always referred to as sausages.
This is a good recipe to try when you have lots of waiting to do but you want to keep busy doing several things at once. They go very well with hot soya milk, and I have a machine for that too. Really, the machines make up for not having a Chinese amah…
For charities which accept large furniture items, please see links at the end of this page.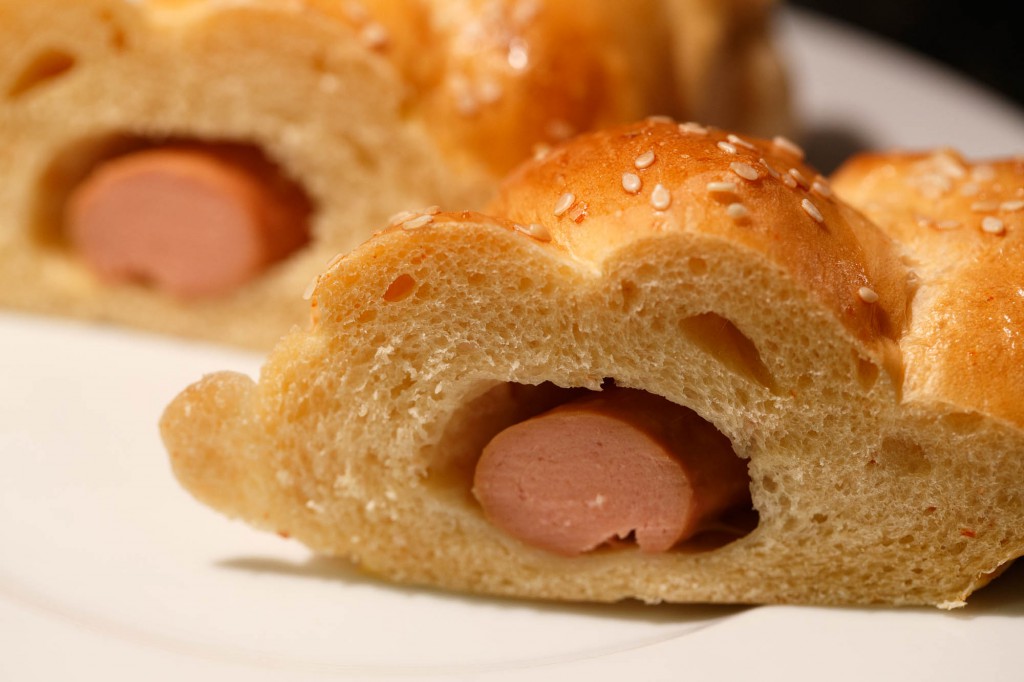 For the Frankfurter Rolls:
1 teaspoon dried yeast
500 g strong white flour
1 tablespoon olive oil
1 tablespoon sugar
1 teaspoon salt
1 teaspoon gochugaru
325 ml water
10 frankfurters (35 g each)
1 egg, beaten
White sesame seeds
The recipe calls for a bread-making machine. You will need a large baking tray, lined with grease-proof paper.
How to Make:
Place the yeast at the bottom of the bread machine pan.
Pour on the flour, followed by the olive oil, sugar, salt, gochugaru and water.
Set the machine to a 'dough' setting. This takes around two hours.
When the dough is ready, remove from the pan and divide into 10 equal portions.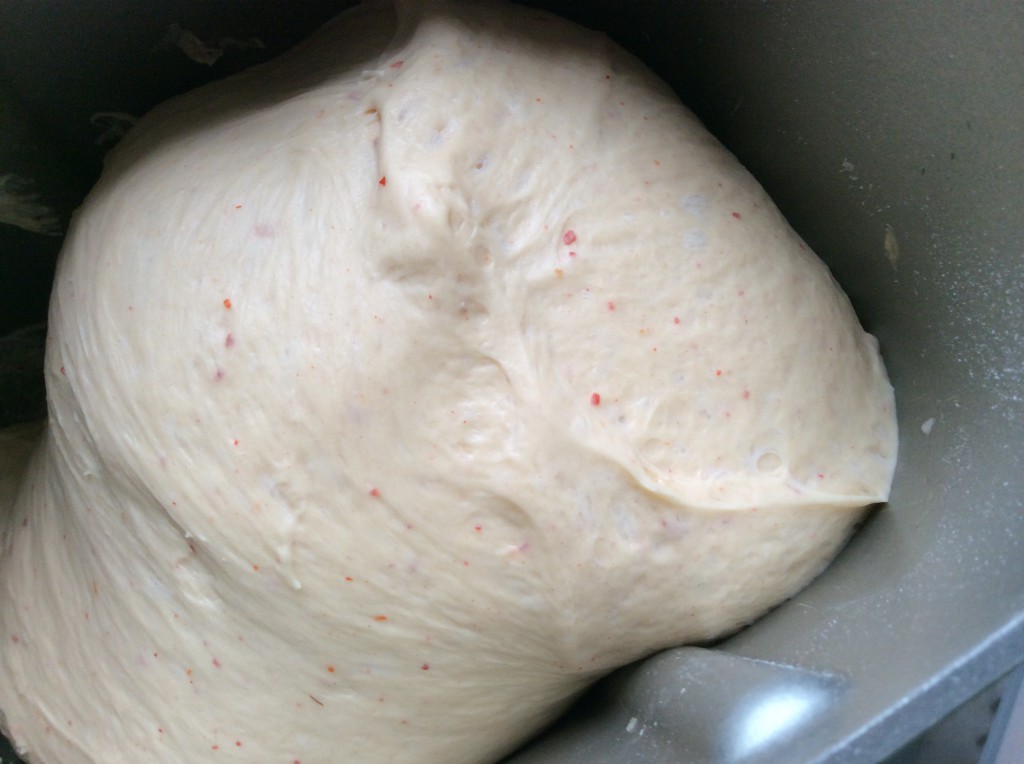 Place one portion of the dough in between the palms of your hand and roll it into a long piece.
Wrap this piece of dough around the frankfurter, then place on the baking tray.
When all the frankfurters have been wrapped in this manner, place the baking tray in a warm place to allow the dough to rise again. This takes around 30 – 40 minutes.
Preheat the oven to 220 C.
Brush the sausage rolls all over with the beaten egg and sprinkle on the sesame seeds.
Bake for 15 minutes in the oven.
Cool before eating…but I have to say it is very tempting to take a bite of the bun straightaway.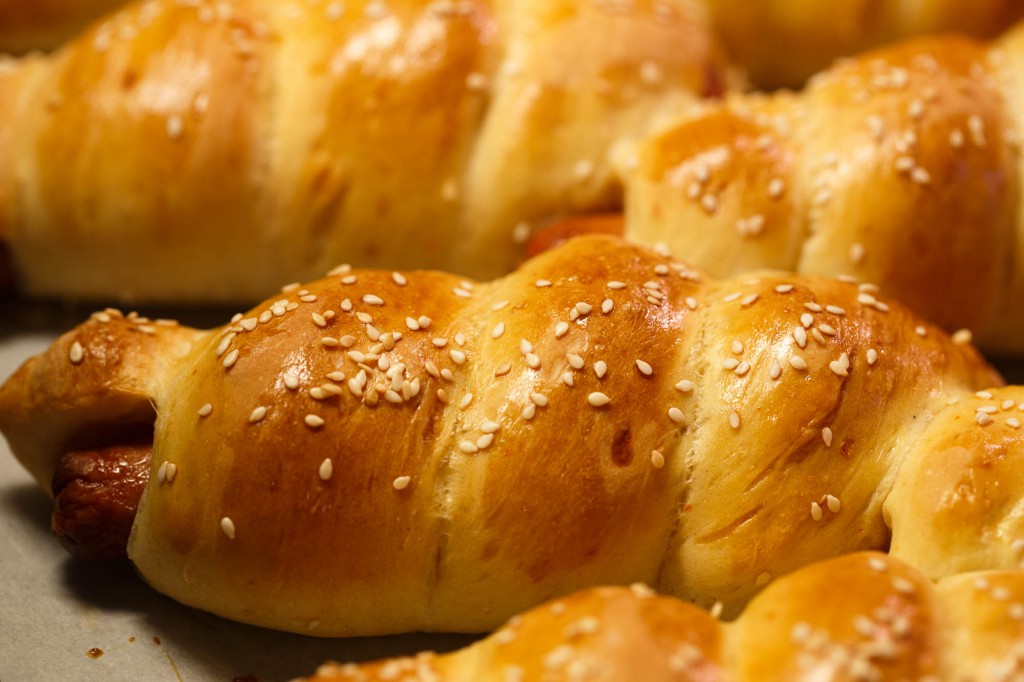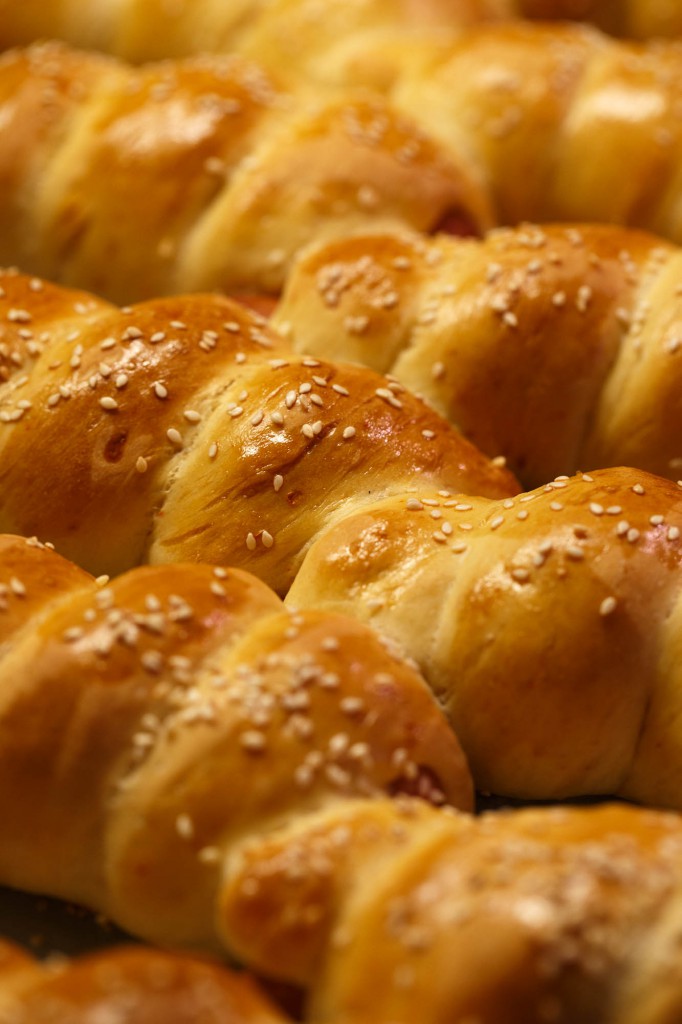 Charities which take donations of large furniture (London and UK):