Gochugaru Girl has heard of an enterprising initiative run by some university Christian Unions, called Text a Toastie. The premise is simple: if you have a question about God, Christianity or the meaning of life, simply text the question you would like answered, your exact location and preferred filling of the toastie. A member of the CU will come along with the toasted sandwich and aim to answer your query.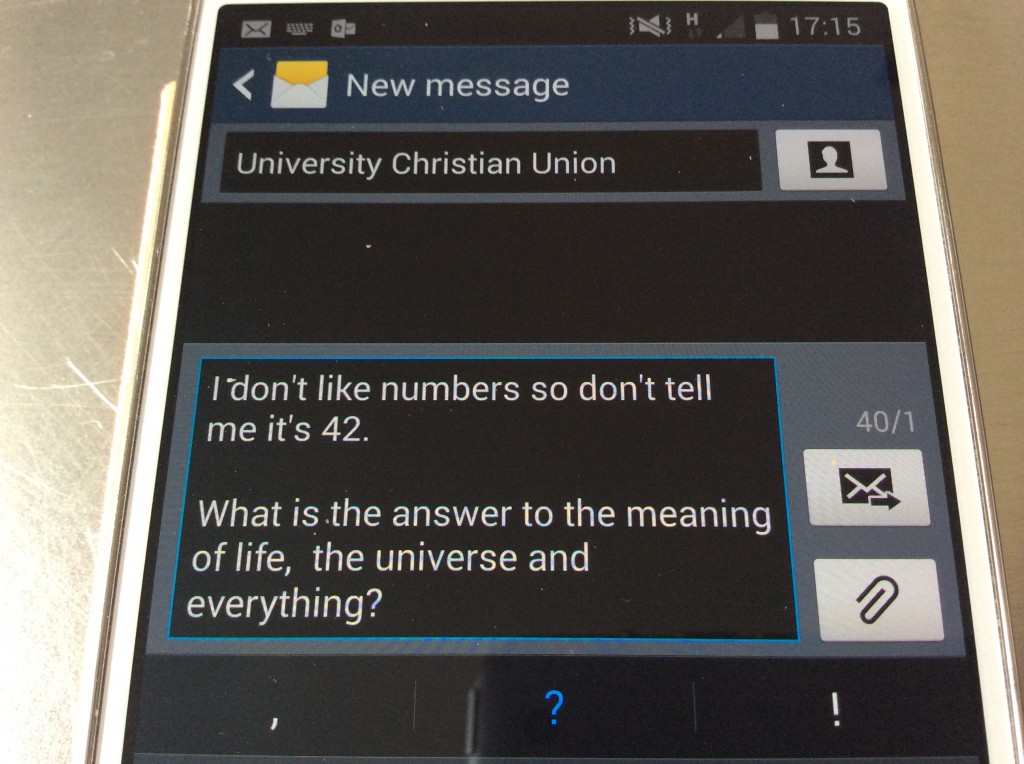 For students in the UK, popular fillings would inevitably be cheese and ham, cheese and tomato and perhaps even cheese and Nutella. Not so in Malaysia, where I grew up.
There, it would almost certainly be sardine. Dare I say many of us cut our culinary teeth by making these toasted sandwiches for the school charity day.
This is not the kind of recipe you can play around with. Simplicity is the key word here – just sardines, onion and chilli in between ordinary sliced bread.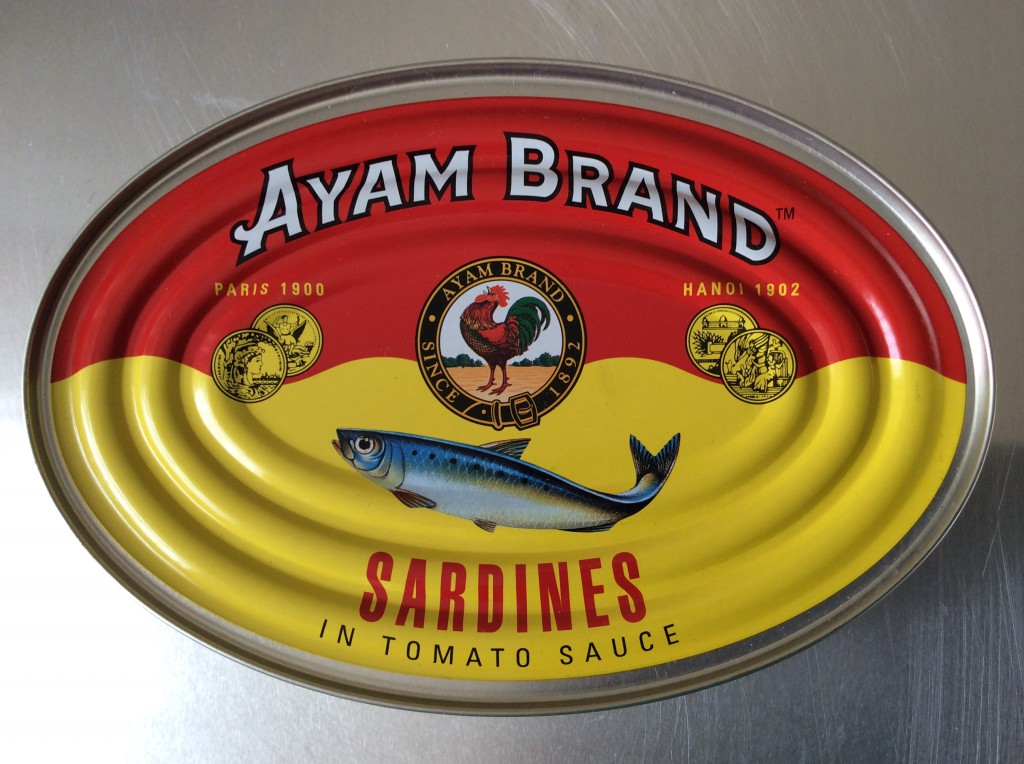 For one Sandwich:
2 pieces of sliced bread, crusts removed
Softened butter
A tin of sardines in tomato sauce
Finely chopped red onion and chilli, to taste
You will also need an electric sandwich toaster.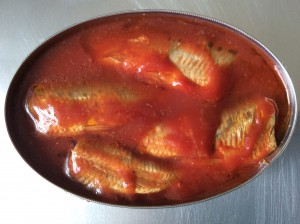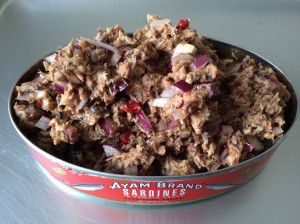 How to Make:
Drain the sardines, reserving the tomato sauce.
Remove the bones from the sardines and mash lightly with a fork.
Add the chopped onion and chilli, along with a little of the reserved tomato sauce.
Place as much filling as you like between two slices of bread (buttered on the outside) and place in the toaster.
Cut the sandwich diagonally in two before serving.