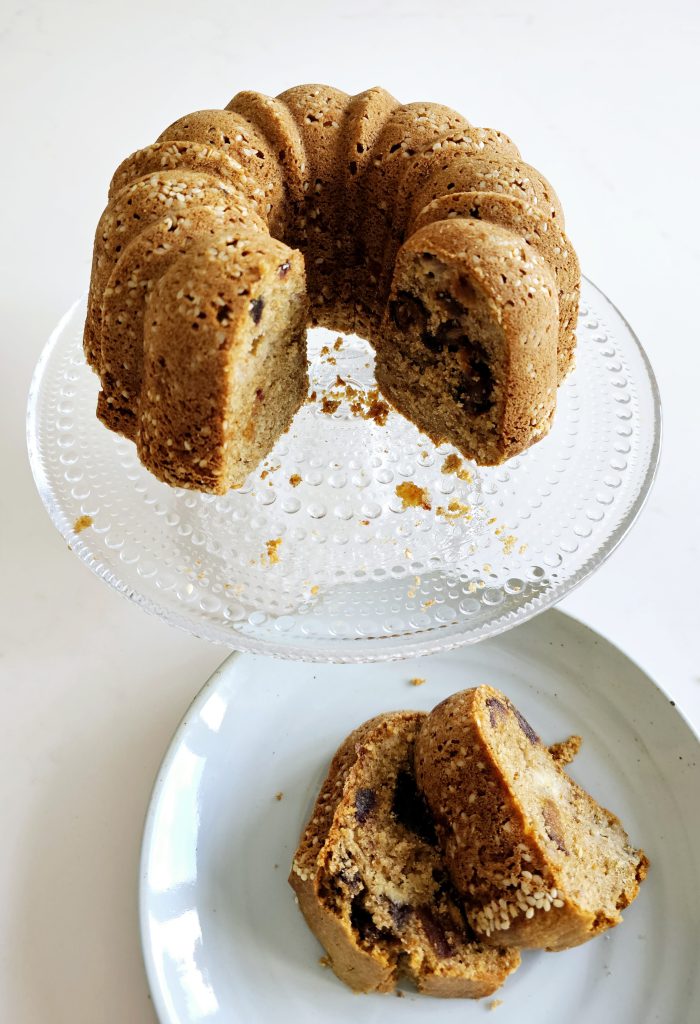 I have just finished watching the latest series of Masterchef UK and am in full admiration of the competitors and their ambition. Most would like to own and run at least one restaurant, and to achieve Michelin star status. Me? I am happy to get to the end of the day with something decent on the table.
This is why I love baking. It is so, so simple to bring together a few ingredient and have something to show for it an hour later. Recently I have been baking my cakes in Bundt pans and re-working a few older recipes. I am trying out spelt flour in my cake baking for a change, instead of using regular wheat flour. In line with the doctor's advice, I have also reduced the sugar by 20%.
Today's cake includes dates, banana and tahini. The original recipe (made in a square tin) is here, which has notes on which type of tahini to use. Make sure you stick a long metal spoon into the tahini before first using, to scrape up the solid paste which has settled at the bottom of the jar. Stir this solid paste into the more liquid paste on top.
For today's cake I used a Lebanese tahini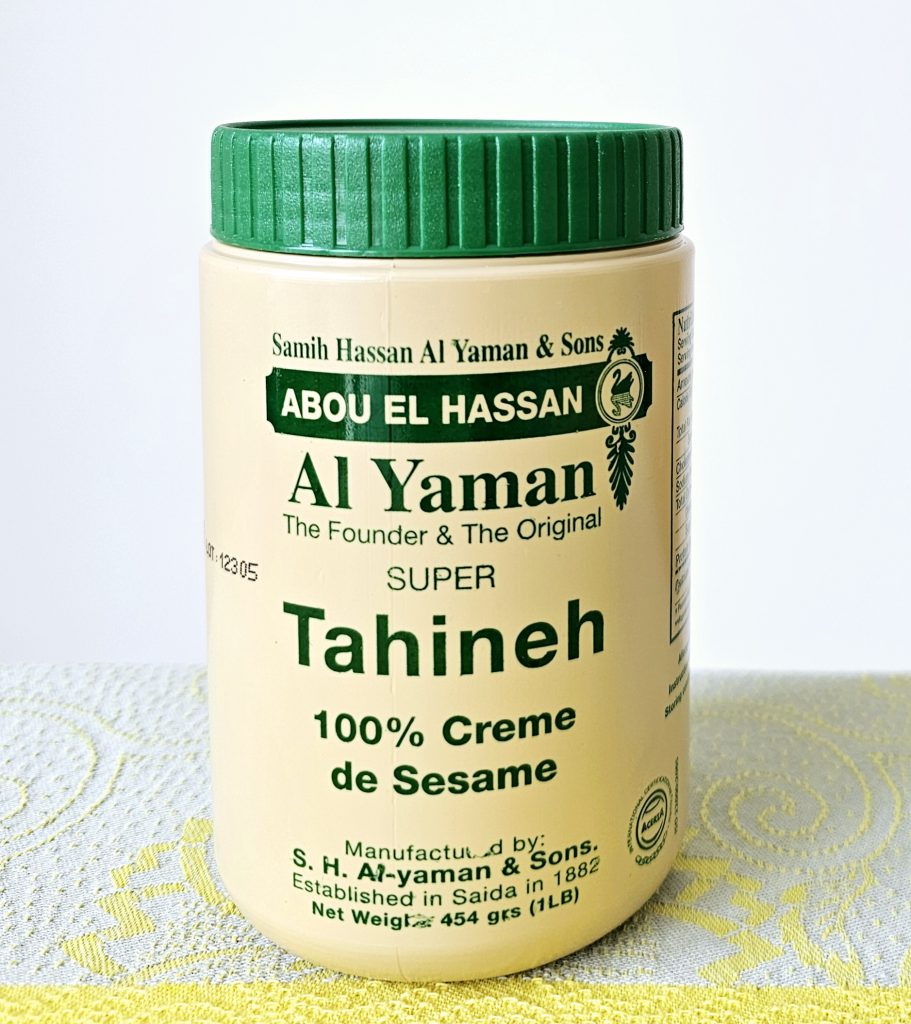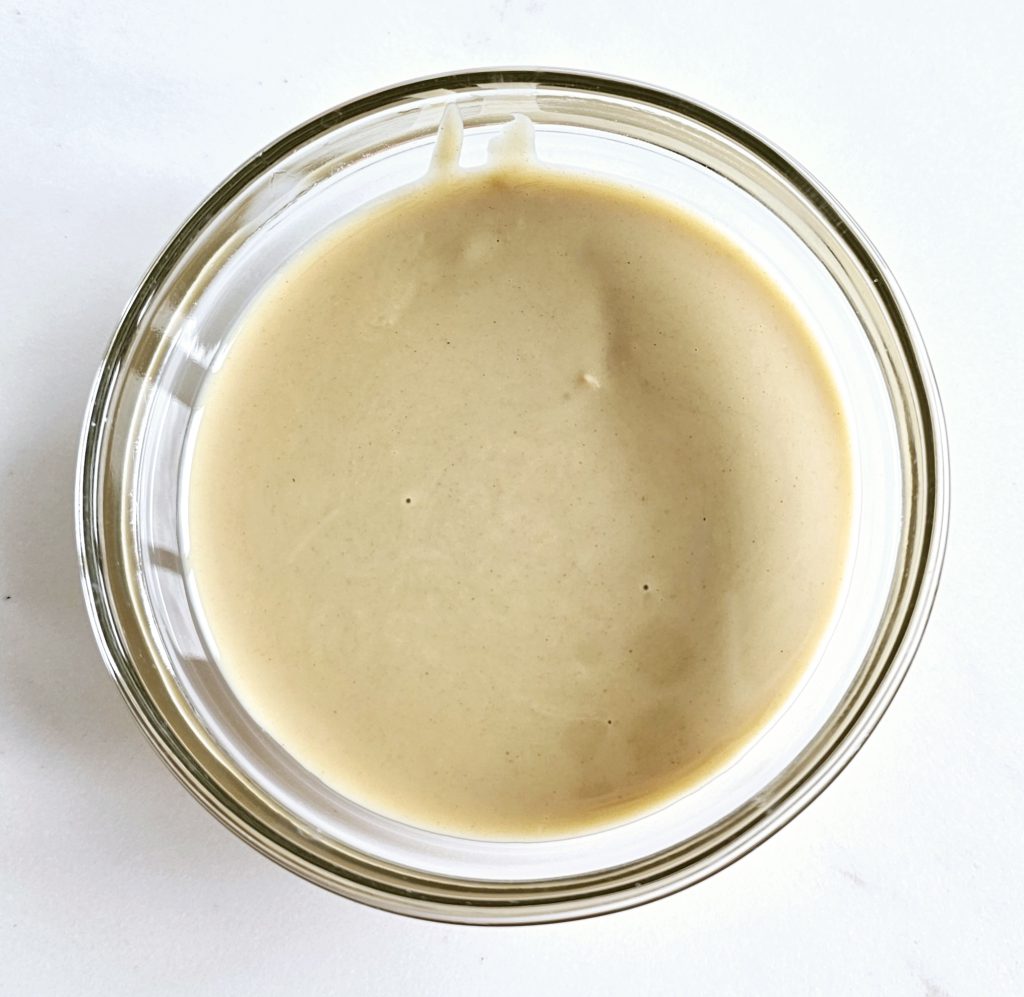 Simple but naturally sweet additions of crushed bananas and chopped dates lessen the need for too much sugar in the cake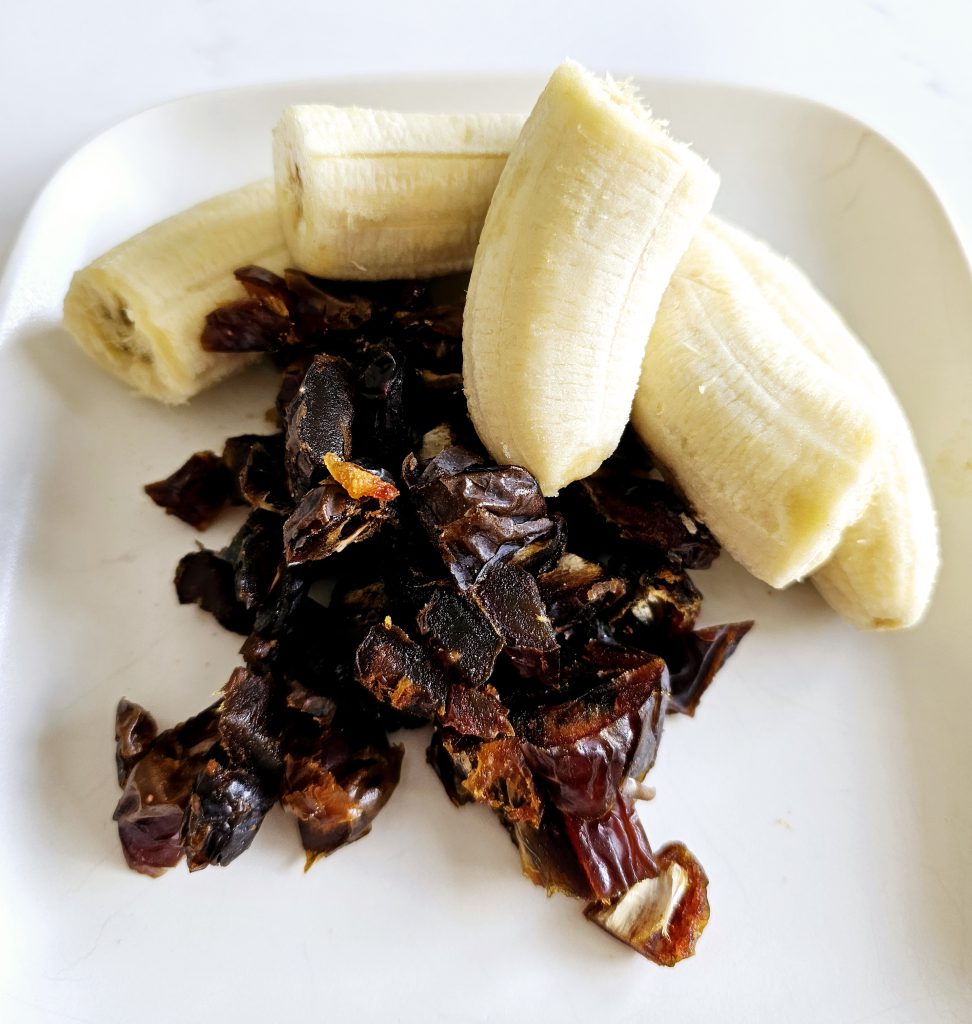 I used a 6 Cup Anniversary Bundt Pan and prepared it with butter, sesame seeds and flour, to prevent the cake from sticking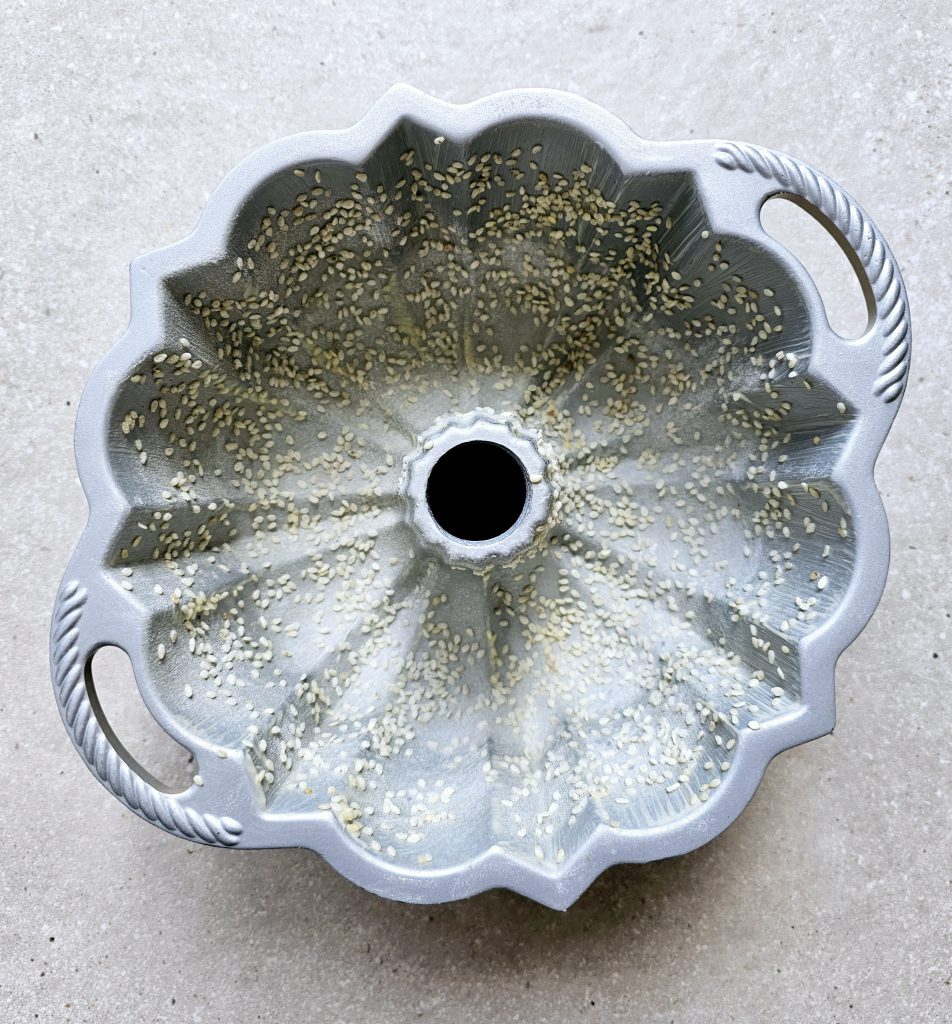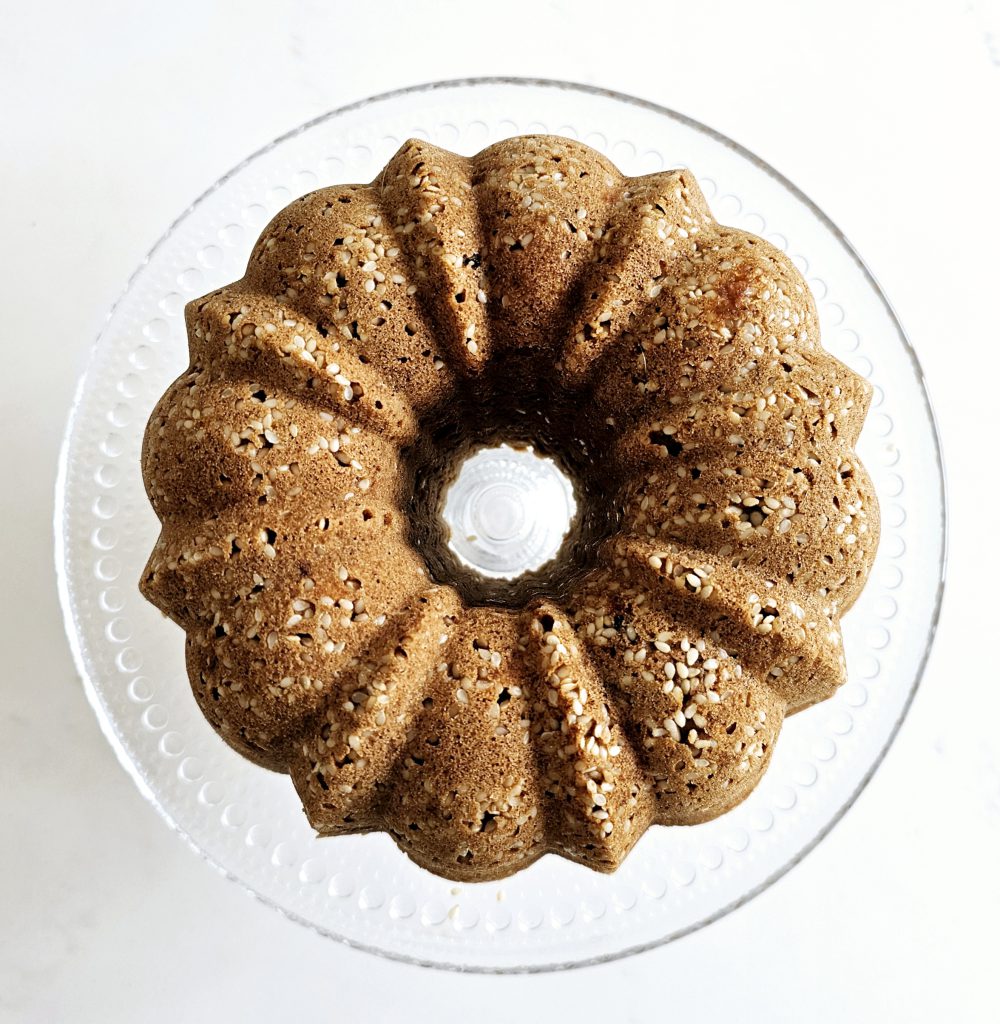 For the Cake:
2 large eggs
80 g light or dark brown soft sugar
100 g sunflower oil
175 g wholegrain or white spelt flour (I used a 125 g wholegrain/ 50 g white mixture)
1½ teaspoons baking powder
¼ teaspoon bicarbonate of soda
Pinch of salt
150 g pitted Medjool dates, cut into small pieces
200 g ripe bananas, broken into pieces and lightly crushed
50 g tahini (preferably Middle Eastern tahini)
1 teaspoon vanilla extract
10 g each softened butter and plain flour to line the Bundt pan
2 – 3 teaspoons untoasted white sesame seeds
You will need a 6 Cup Anniversary Bundt Pan. The cake can also be made in a 2 pound / 900 g loaf tin or a 20 x 20 cm square tin.
How to Make:
Preheat the oven to 170°C/ 150°C fan.
Brush the softened butter evenly over the entire inside of the pan, taking care to fill every corner. Sprinkle over the sesame seeds, which will stick to the butter.
Sift over the flour, moving the pan around to coat evenly. Remove the excess flour by turning the pan upside down and giving it a tap (do this over a sink). Set the pan aside.
Sift the flours, baking powder, bicarbonate of soda and salt together into a large bowl. Set aside.
In a large mixing bowl, whisk together the eggs and sugar until thick and creamy. Whisk in the oil slowly.
Add the flour mixture and, using a silicon spatula, gently fold into the whisked egg mixture.
Add in the dates, banana, tahini and vanilla extract. Gently fold everything together until well mixed.
Spoon the mixture into the prepared pan.
Level the surface and tap the pan on a folded dishcloth to settle any bubbles.
Bake in the oven for 50 minutes or until the cake bounces back when touched. A metal skewer inserted in the centre should come out clean.
Leave the cake to cool slightly in the tin before turning out onto a wire cooling rack to cool completely.
The cake will slice into eight thin and eight thicker pieces – perfect for a sharing with friends, and perfect for picnics.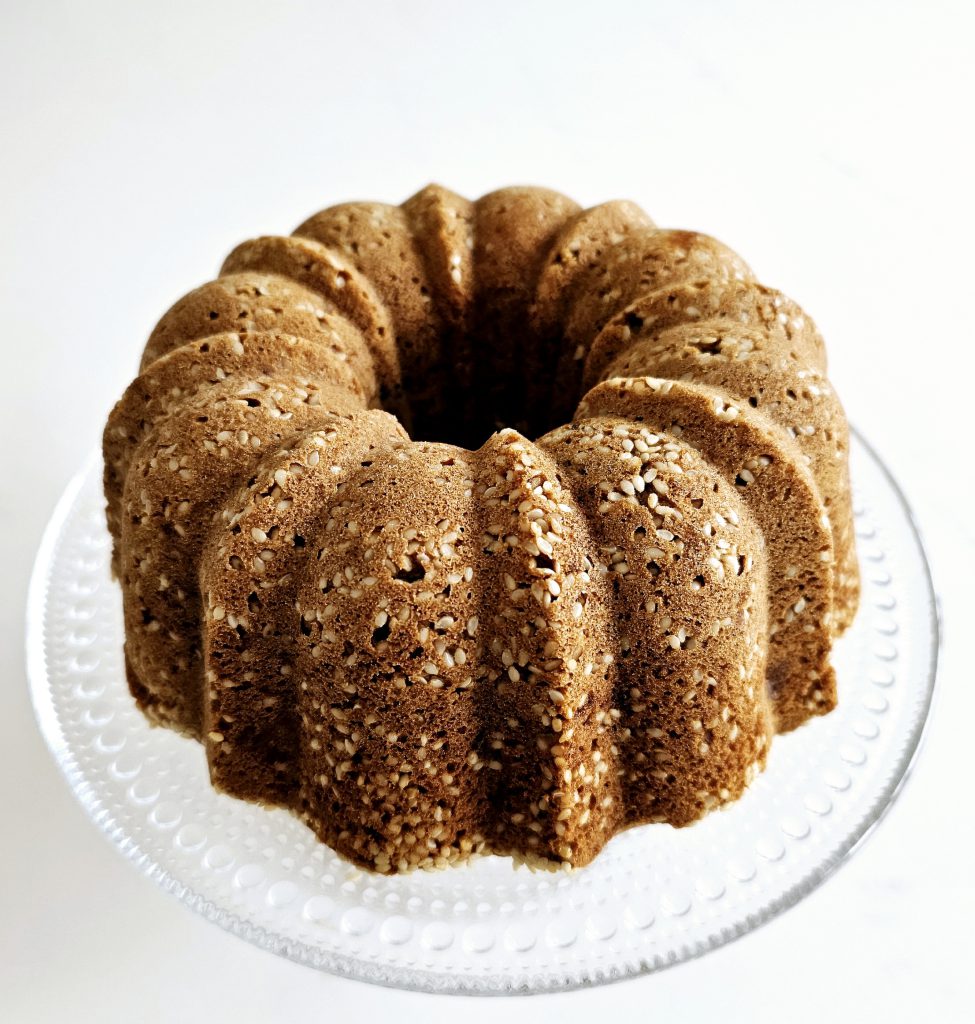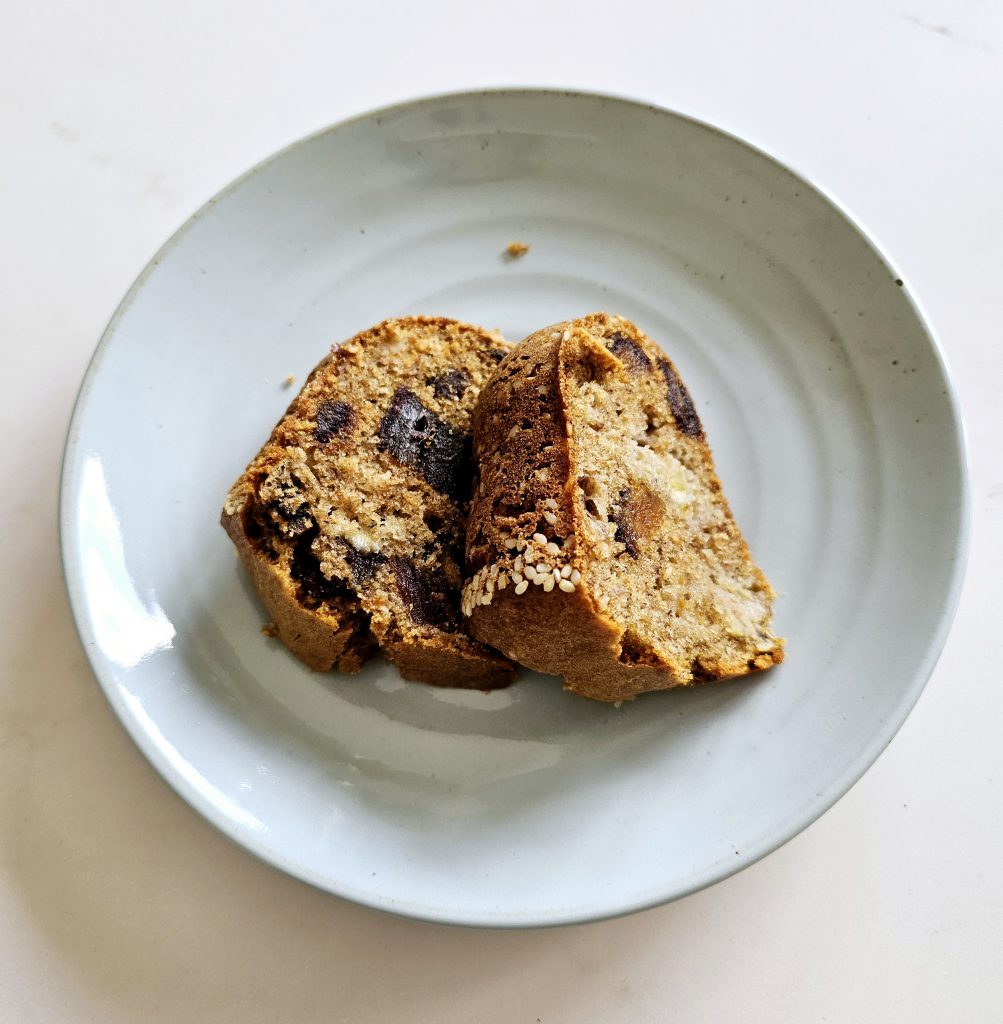 Millers of spelt flour in the UK: Doves Farm and Shipton Mill. I use their flours regularly and highly recommend them.