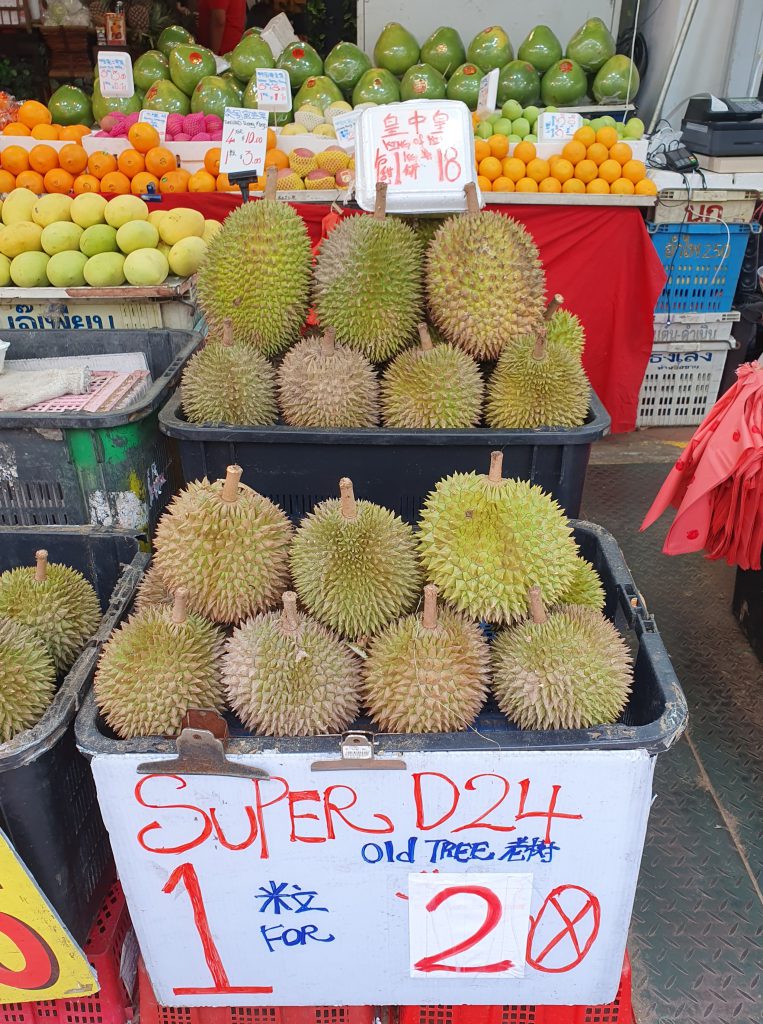 Singapore is full of Chinese people, whether local-born, Chinese nationals or ethnic Chinese tourists (like myself). It might seem a bit strange to have an area called 'Chinatown' because it's not as if that is the only area where you can find Chinese residents or businesses run by Chinese people. This then, like Kuala Lumpur's Chinatown, is the historical area where the first Chinese immigrants settled in the 19th century.
We took the MRT (underground/ subway) to Chinatown because I read about a recently opened section of the Thomson-East Coast Line. Living in central London, we travel by Tube all the time, but our system is over a hundred years old. It creaks, breaks down, acts up and travelling on it is increasingly frustrating and joyless. We took the Thomson-East Coast MRT Line from Orchard station to Maxwell station. The trains and stations were clean, bright and the signs were clear. I sighed with happiness.
The Thomson-East Coast MRT Line currently runs from Woodlands North to Gardens by the Bay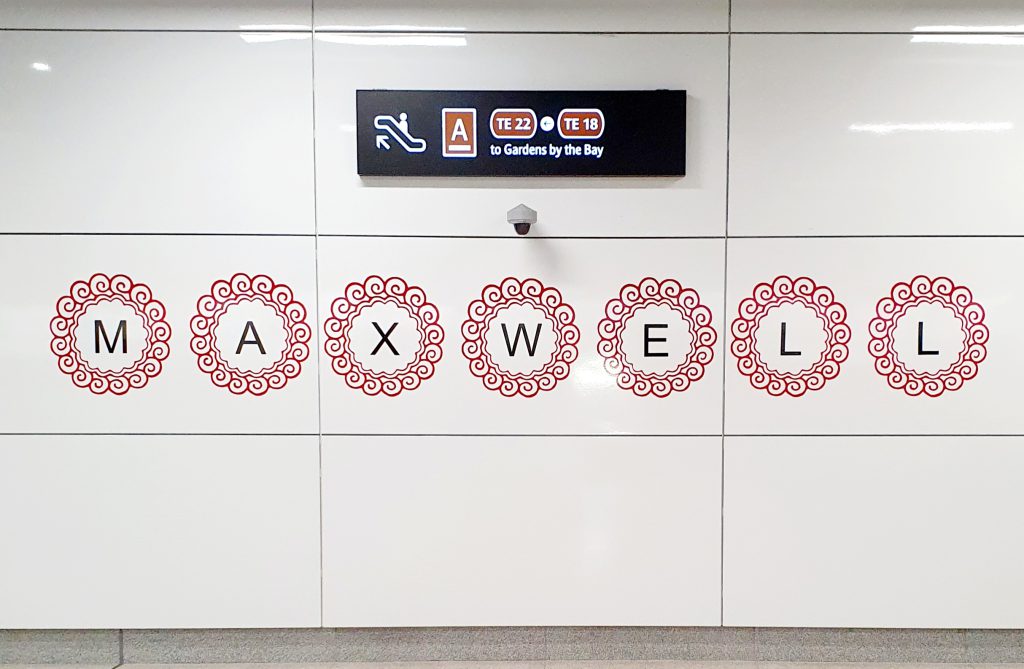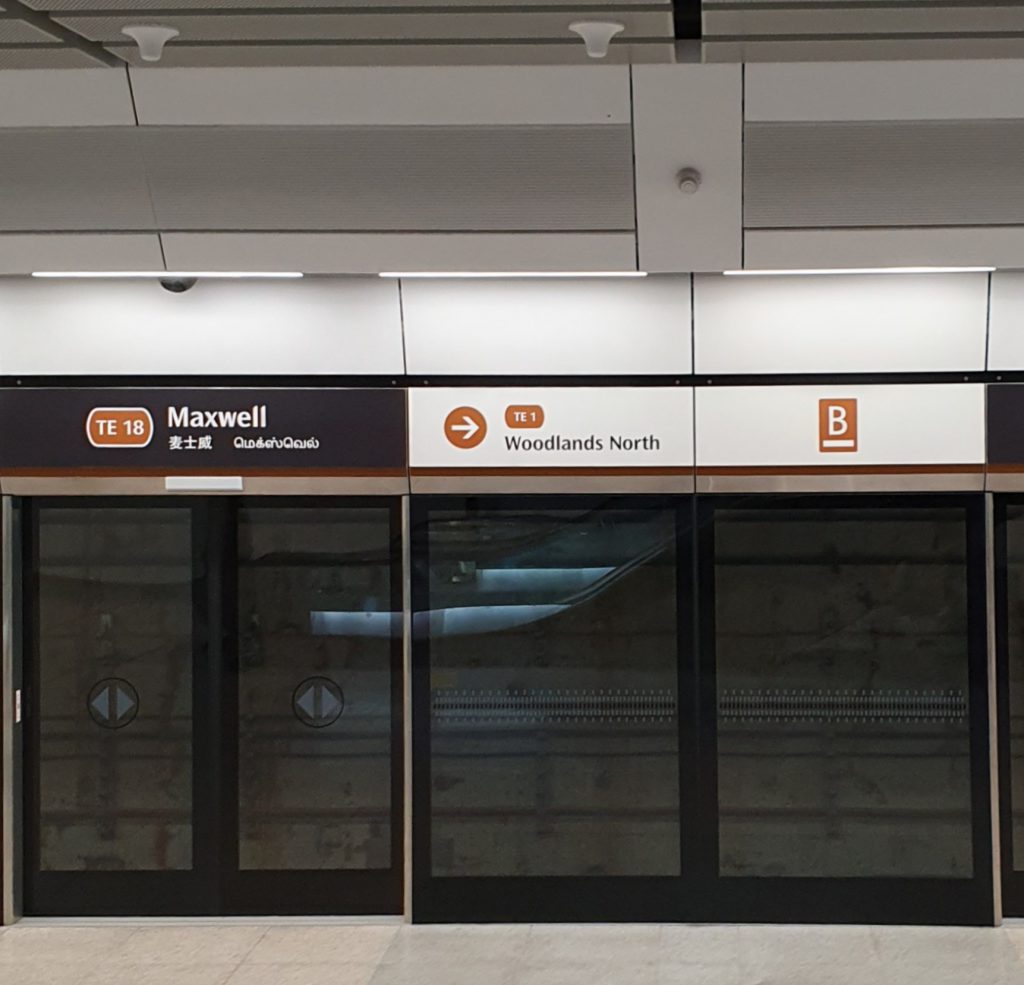 Clear local maps at Orchard and Maxwell MRT stations (I love maps)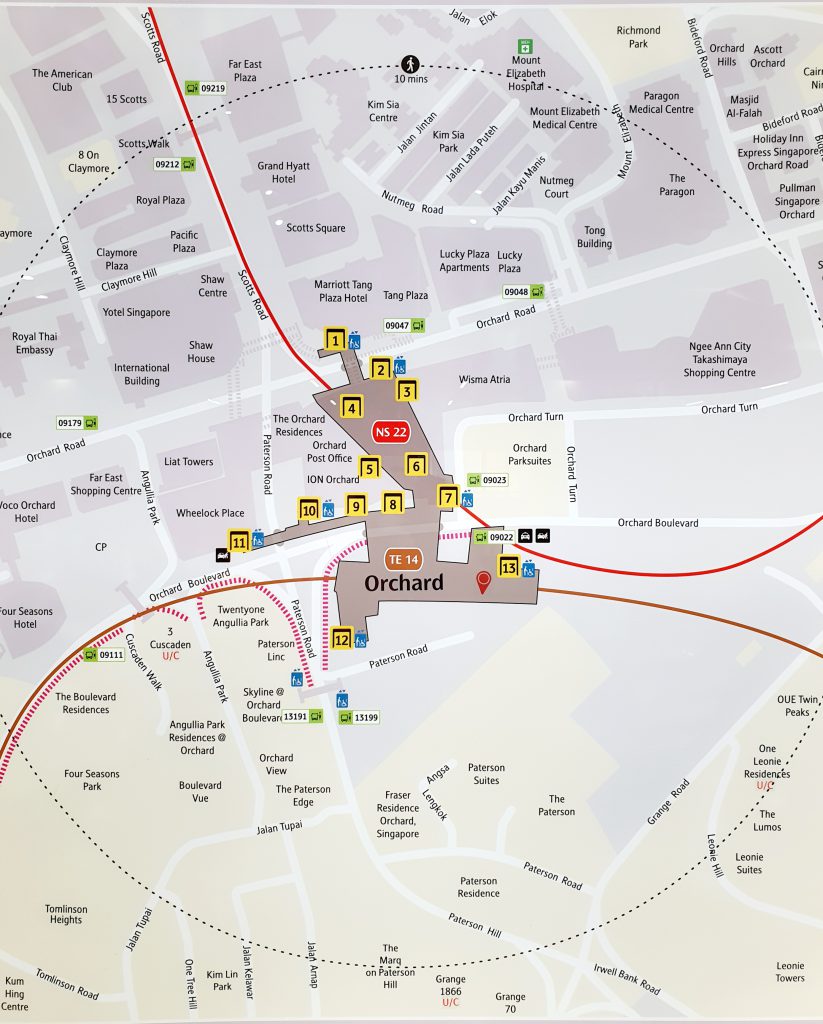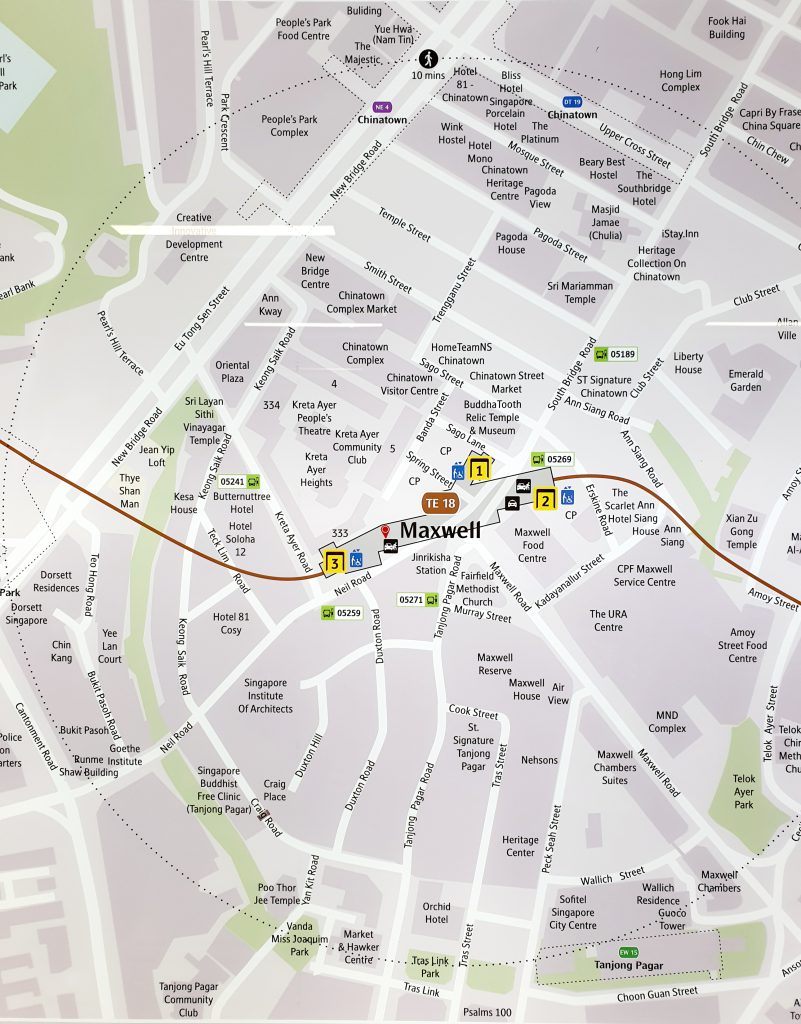 I was probably just lucky to find Maxwell station devoid of passengers…this is my fantasy scenario for public transport travel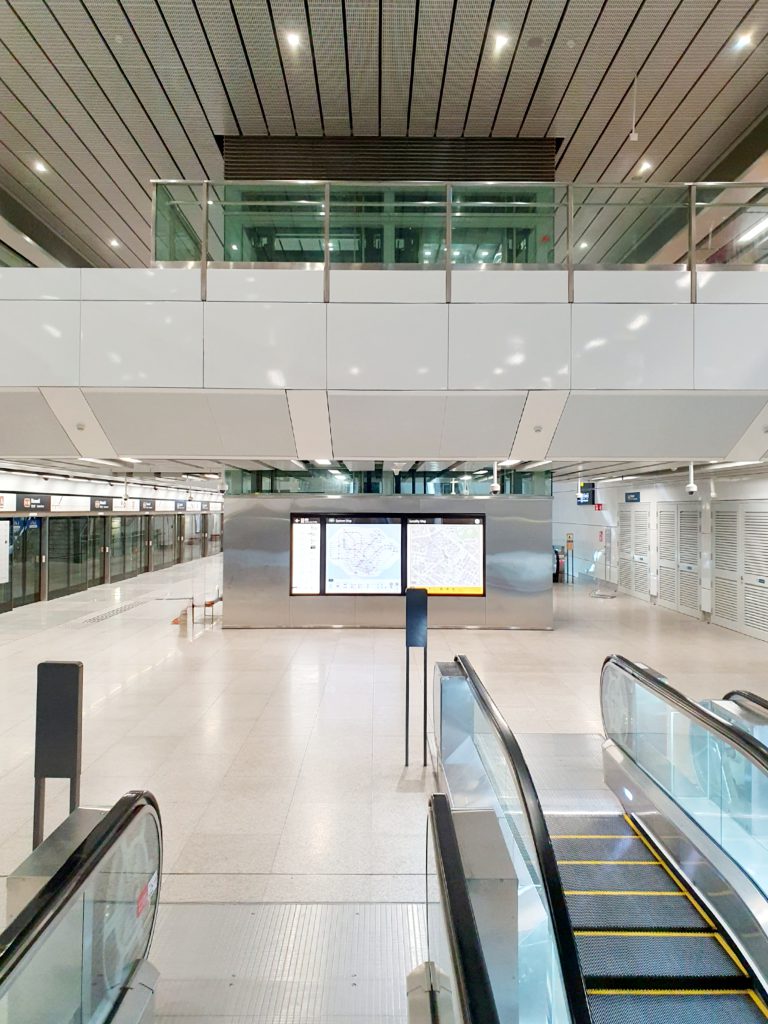 Chinatown Complex at 335 Smith Street (which I refer to as Smith Street Market) houses a wet market in the basement, clothes and souvenir stores on the ground level and cooked food stalls on its upper floor. Smith Street is the only road in Chinatown to be named after a European. Sir Cecil Clementi Smith was Governor of the Straits Settlements and High Commissioner to Malaya from 1887 to 1893.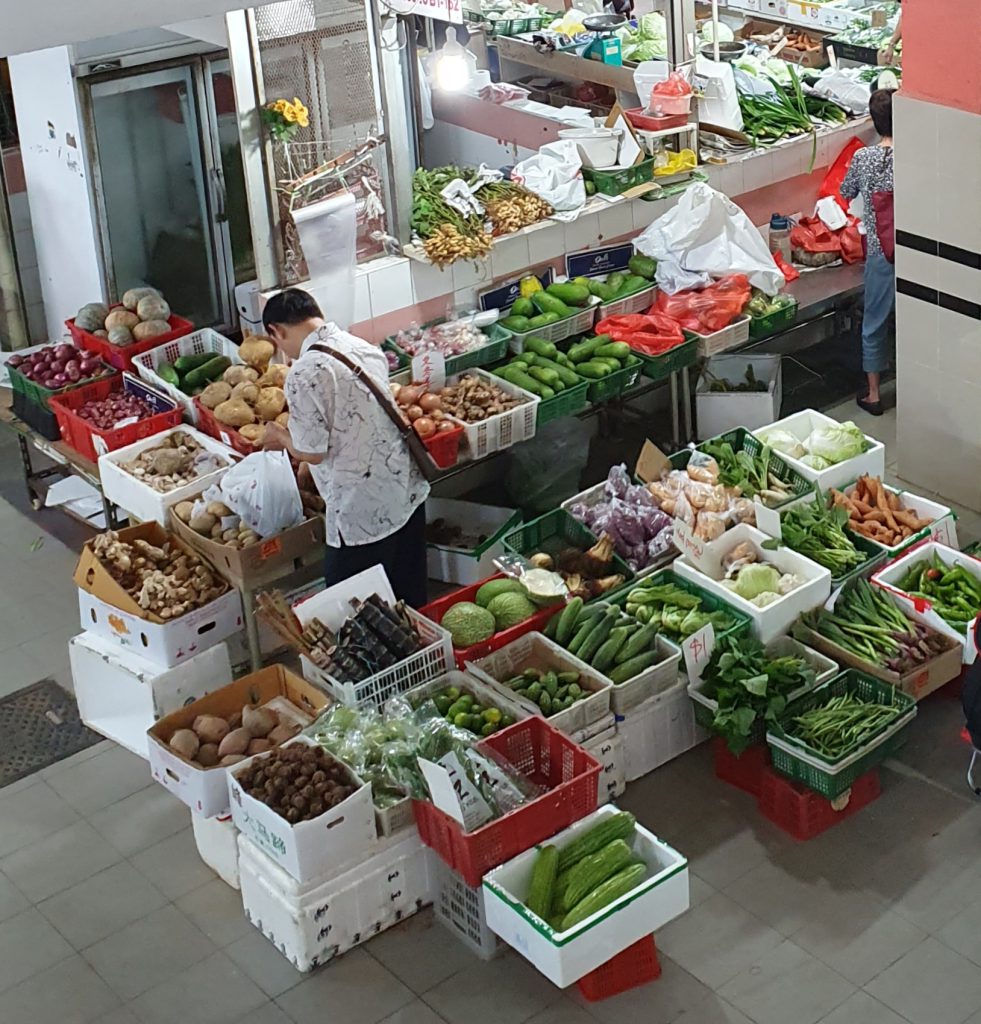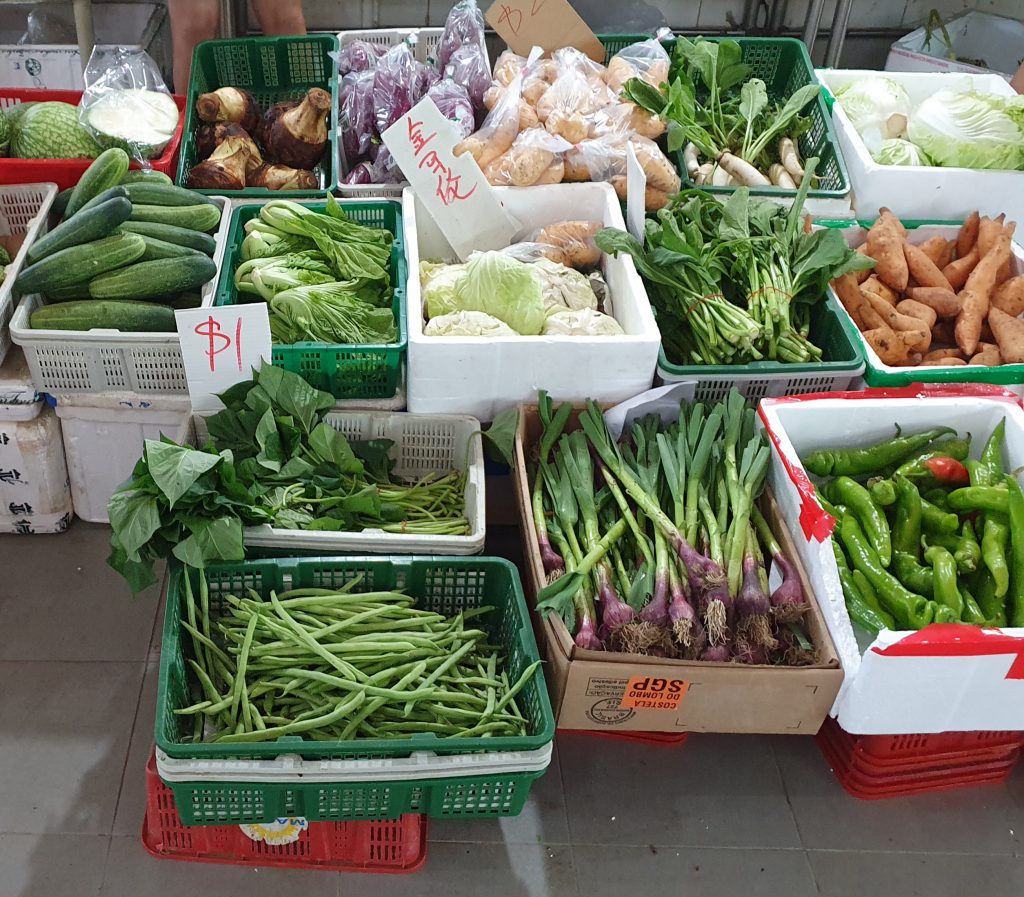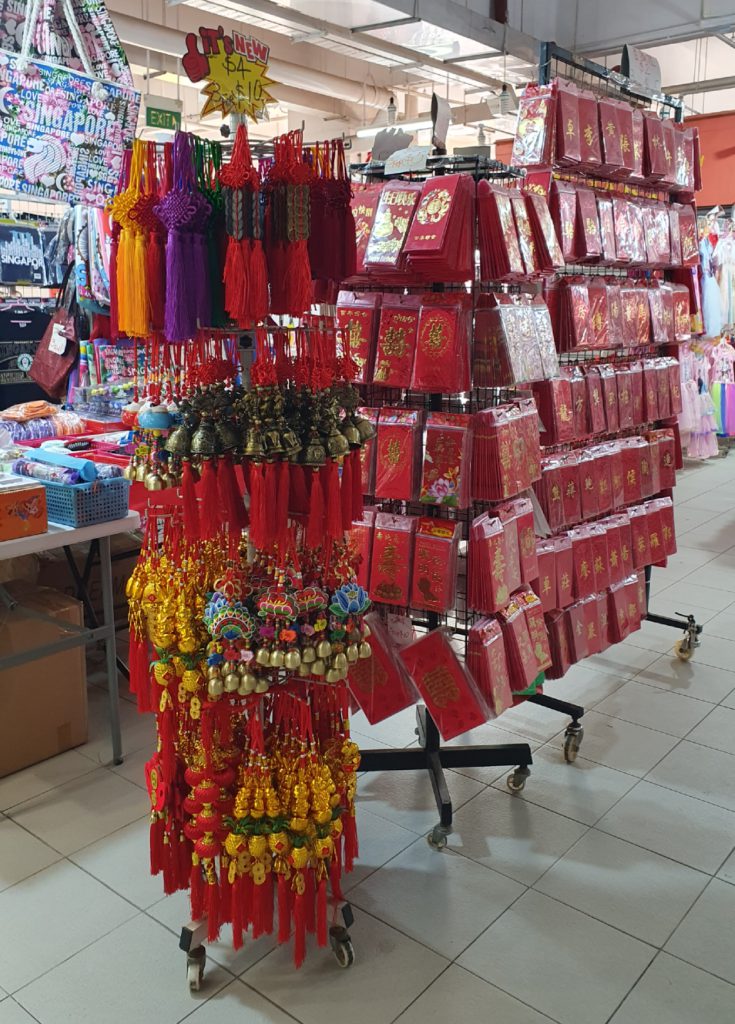 I specifically wanted to see this mural (entitled Chinatown Market) painted on the side of 30 Temple Street, of tea being poured out from a giant teapot. There are other murals by the artist Yip Yew Chong along alleyways in Chinatown.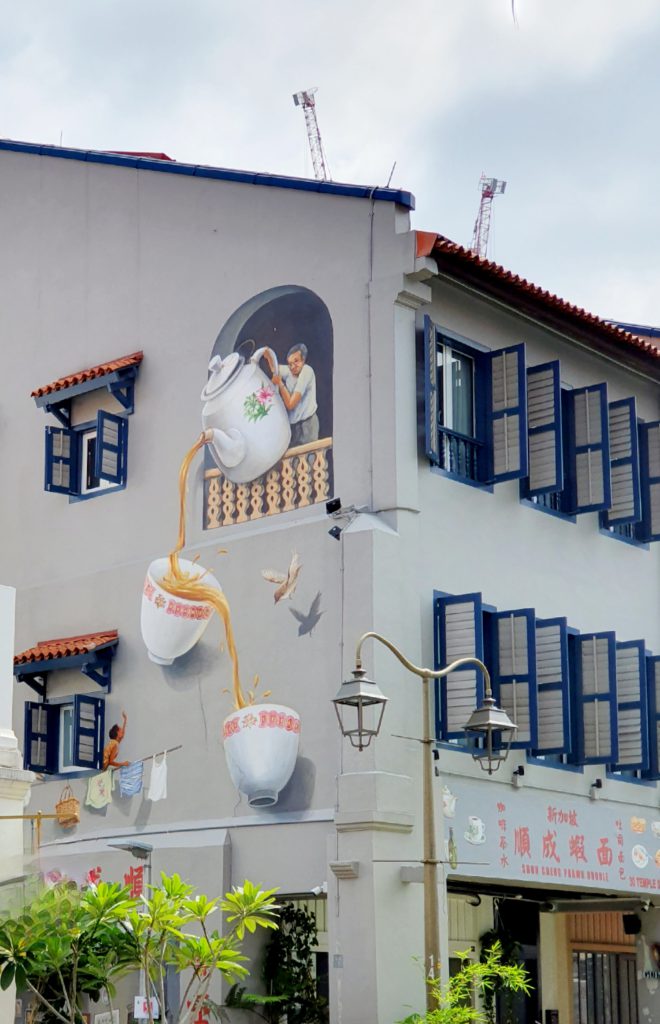 Sometimes we need to look beyond what is in front of us. Here is the reality behind the photo above…roadworks and traffic jams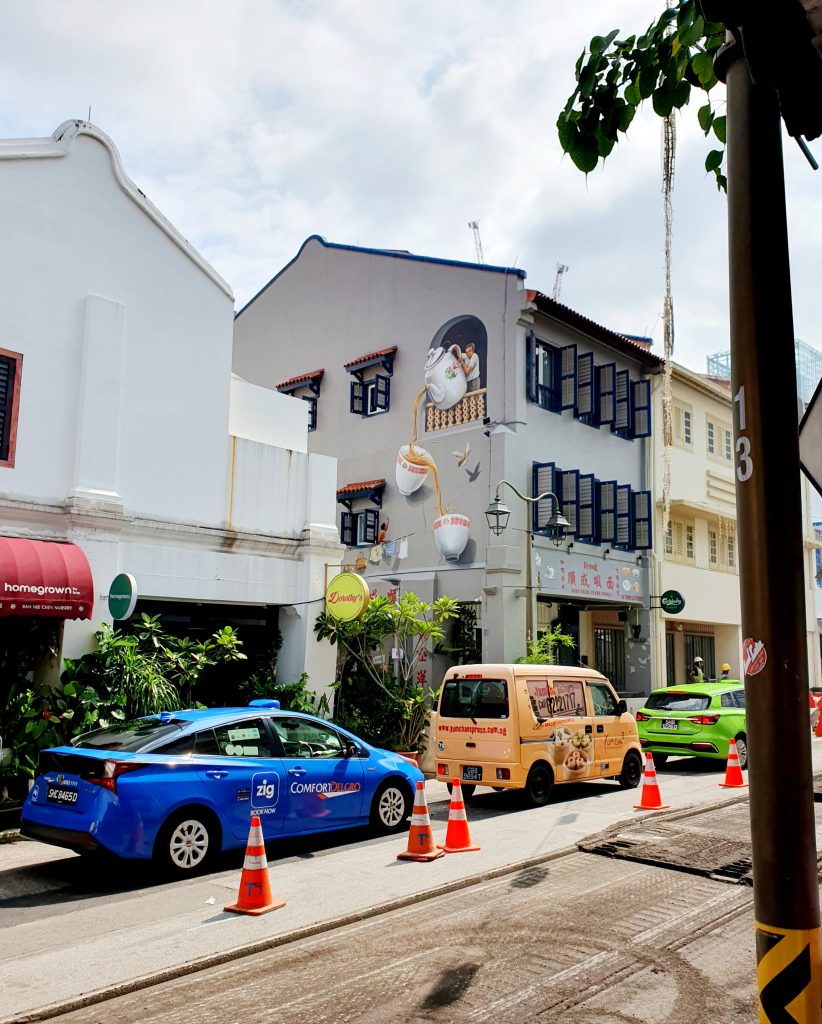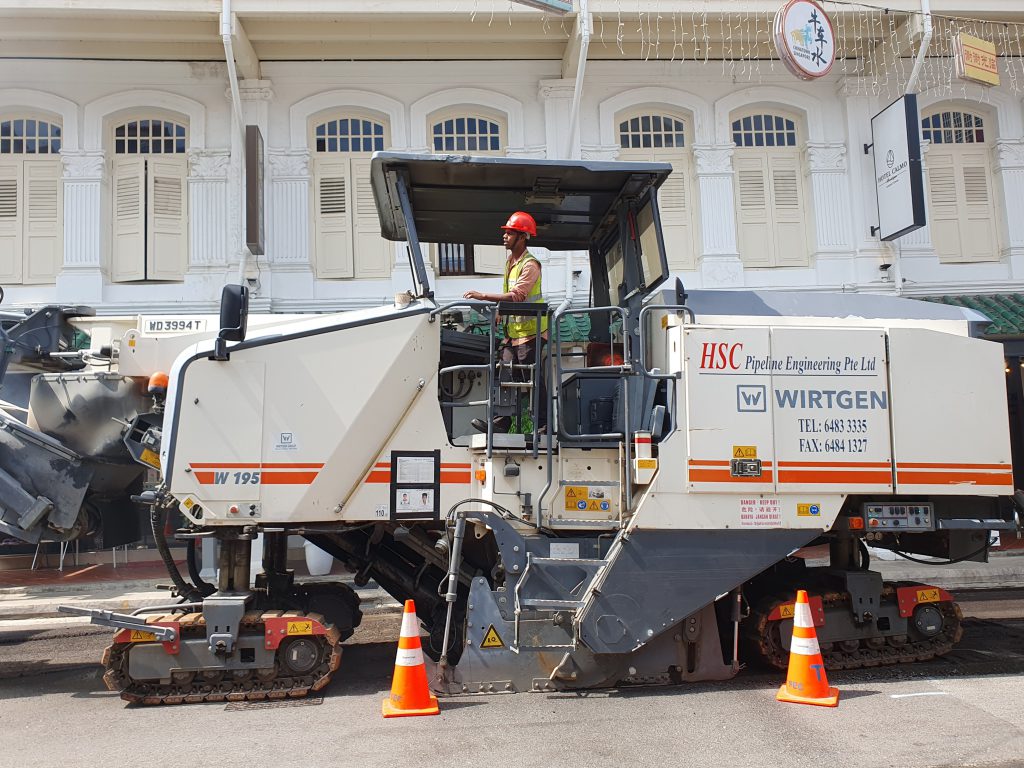 Part of the mural (the rest was obstructed by road machinery) on the side of 30 Temple Street, showing a kopi tiam / local coffee shop scene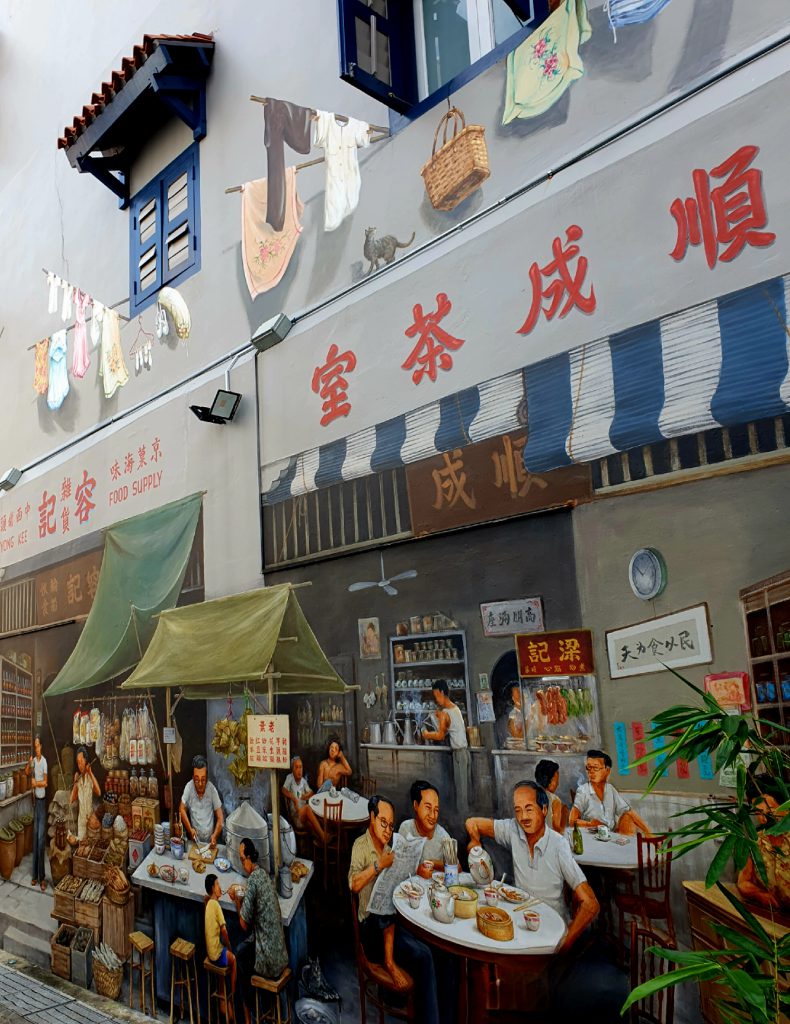 Temple Street is lined with shops selling all sorts of catering equipment. The first photo is of a wooden barrel used to make 豆腐花 tau foo fah, a soft tofu dessert.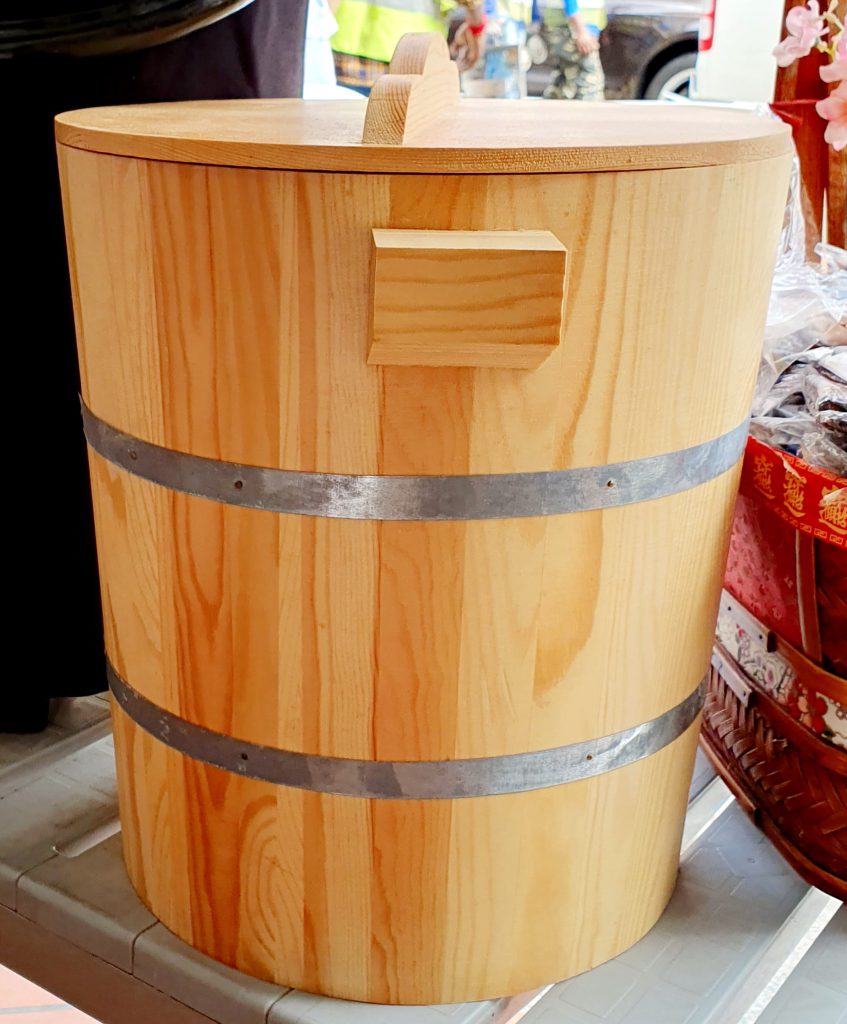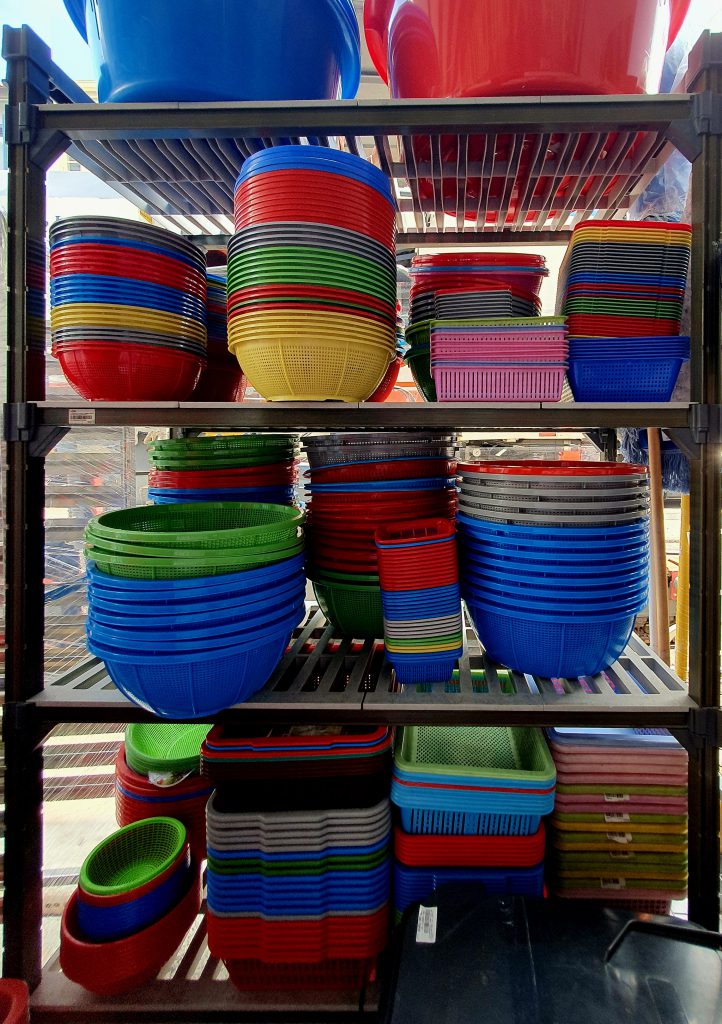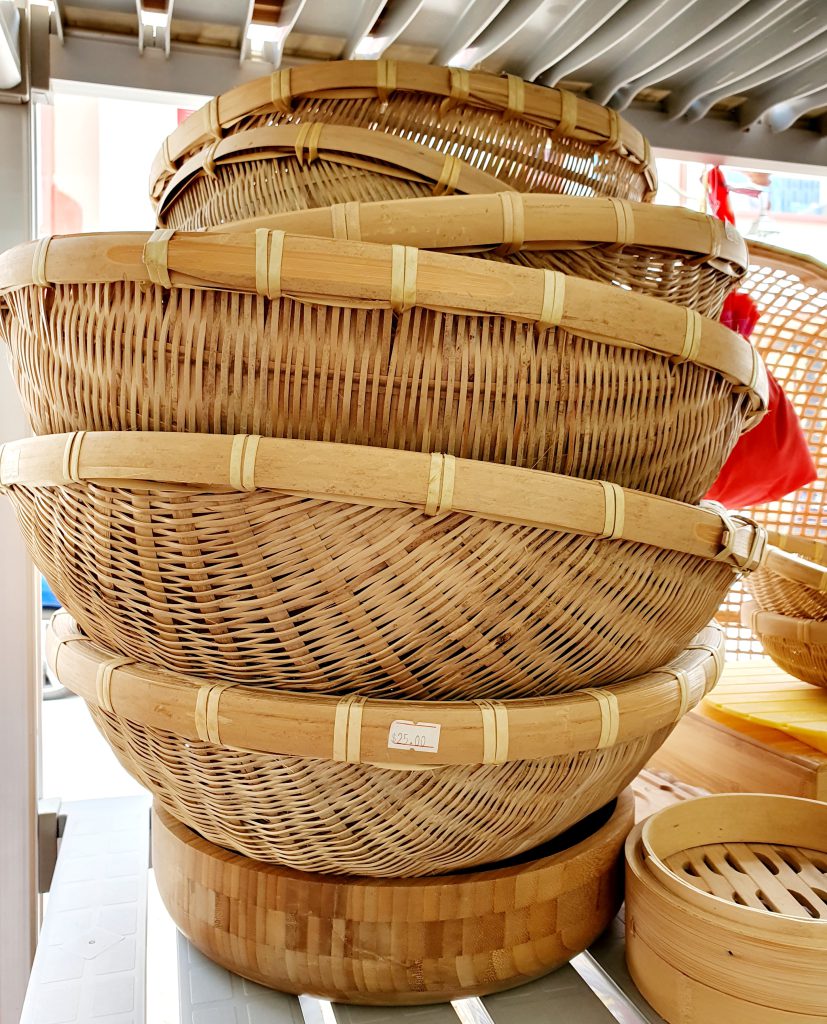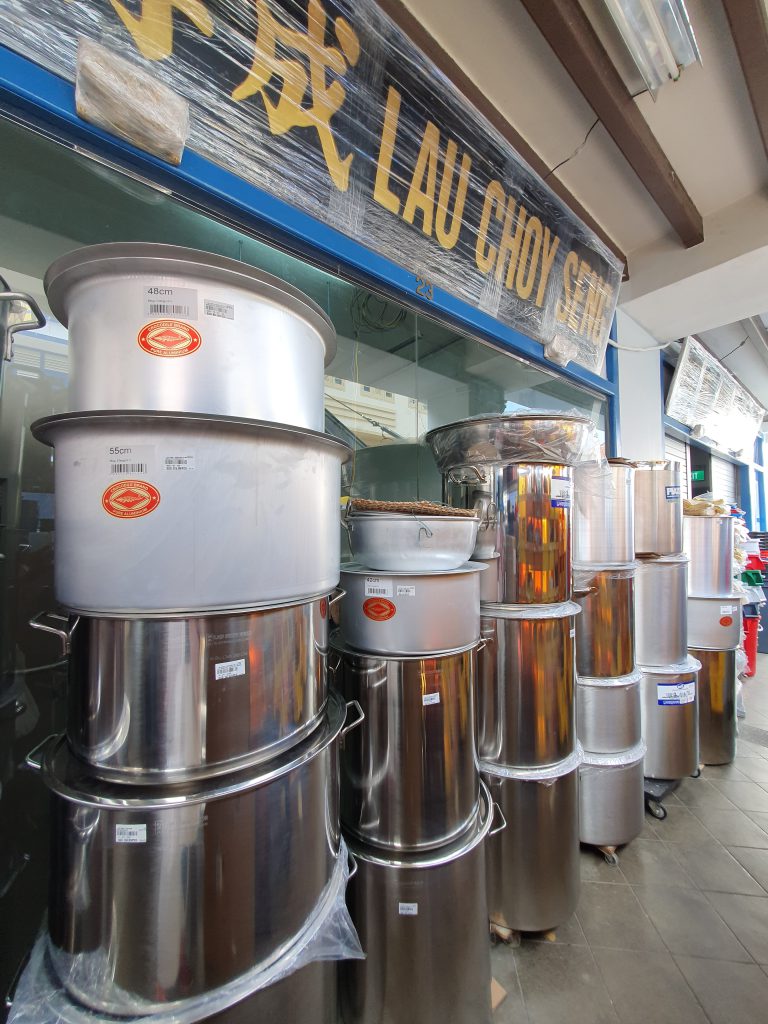 Sia Huat at 7-11 Temple Street: if you cannot find what you are looking for here, it probably does not exist. This shop is an Aladdin's cave of every item needed to prepare, cook, display and serve food, set over several shop lots and two floors.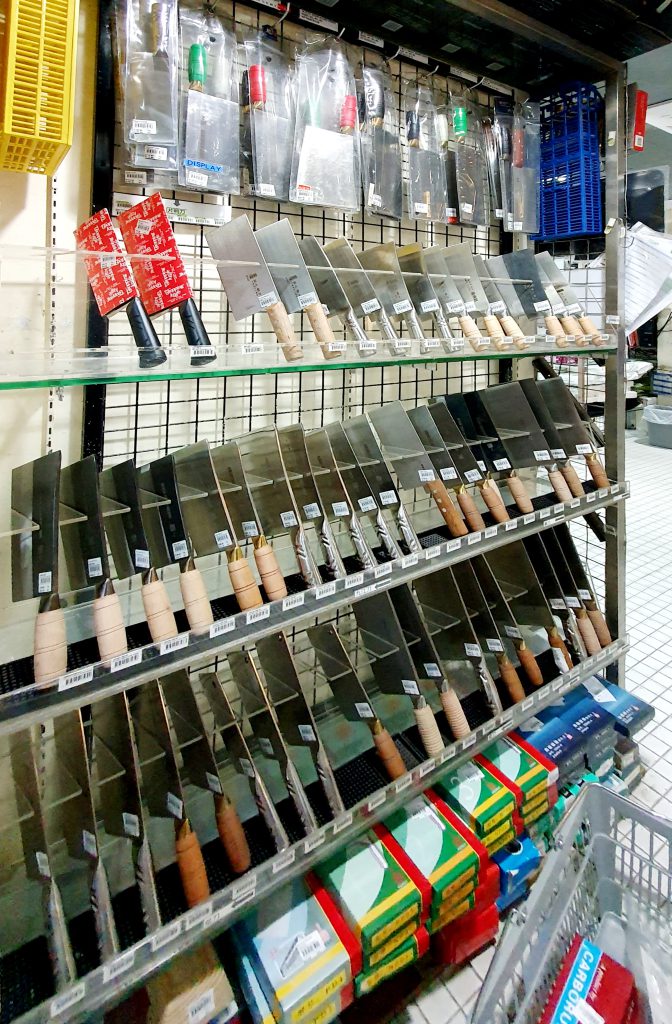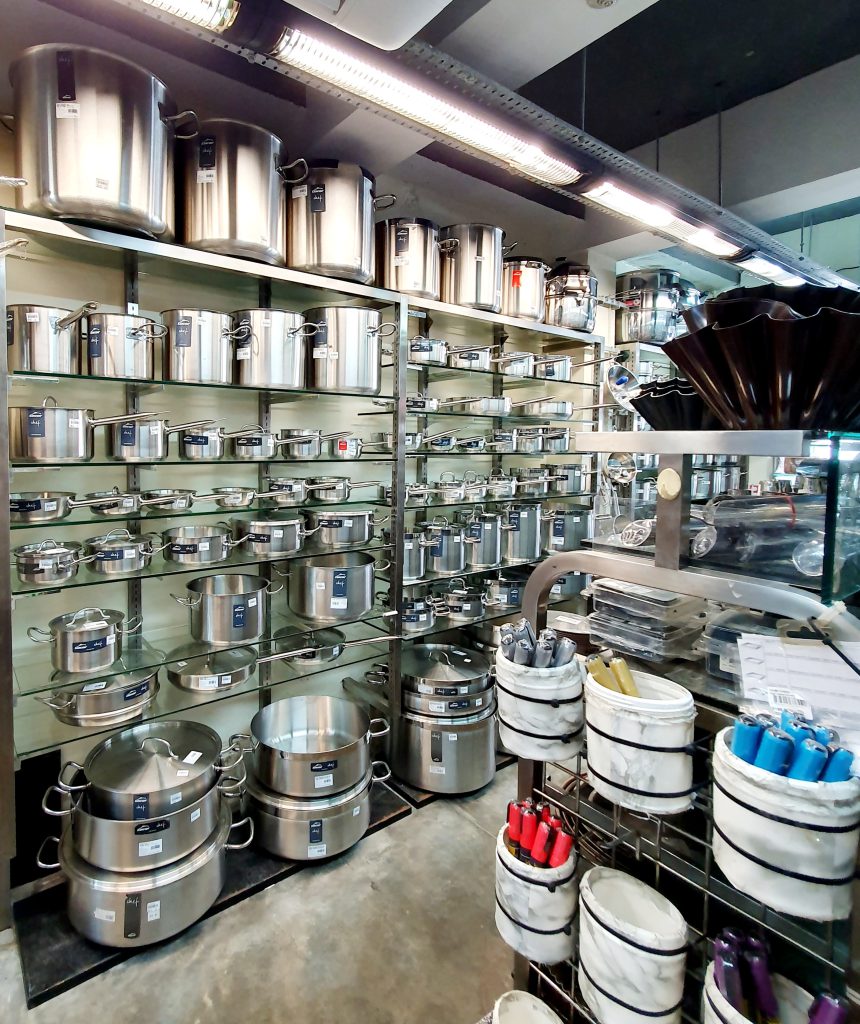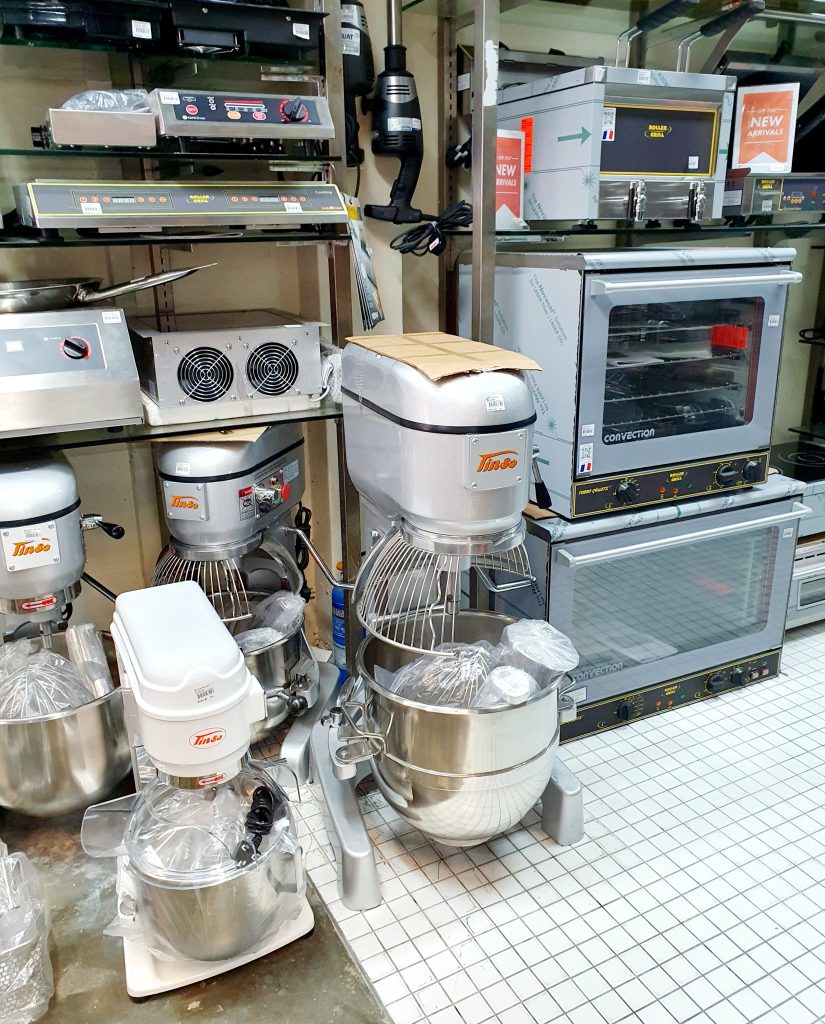 Another mural by Yip Yew Chong in an alleyway between Smith Street and Temple Street, depicting scenes from the artist's first home which was in Sago Lane. It is entitled 我家牛车水 My Chinatown Home. For those interested in language, 我家 wǒ jiā means 'my home', and the three words 牛车水 niú chē shuǐ literally mean 'ox car water', translated to bullock water cart. This is a reference to the ox-drawn carts that transported water to the area, and today Chinatown is still called 牛车水 in Mandarin. For a map of other murals in Chinatown, see here.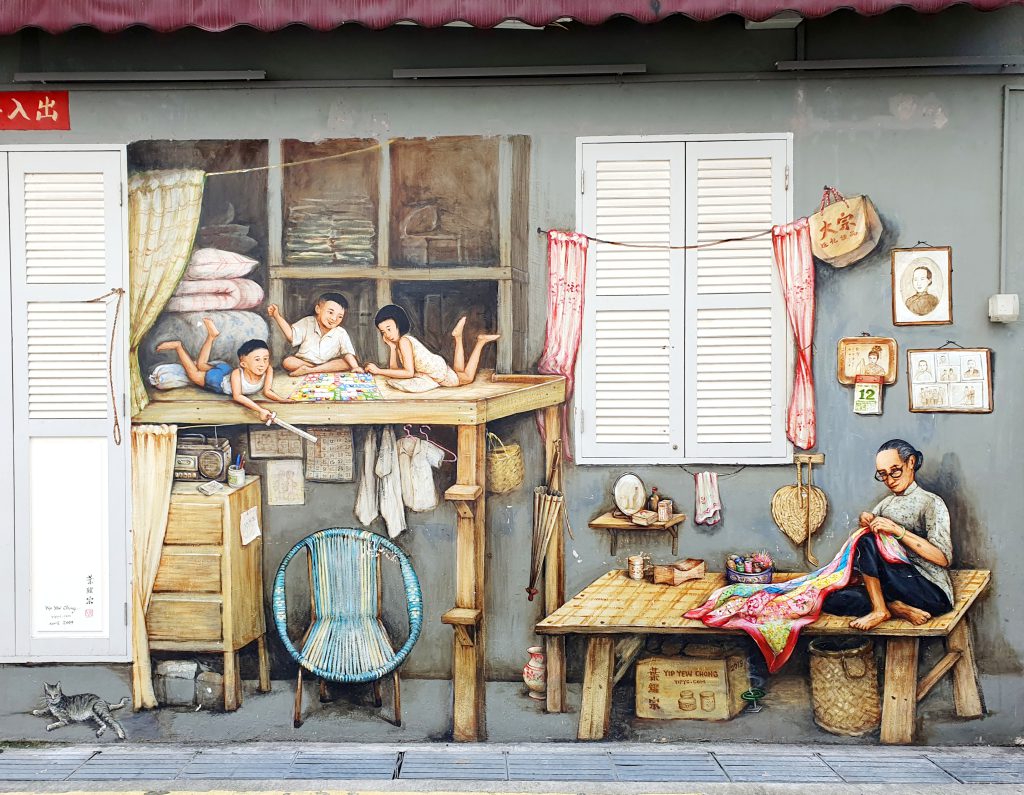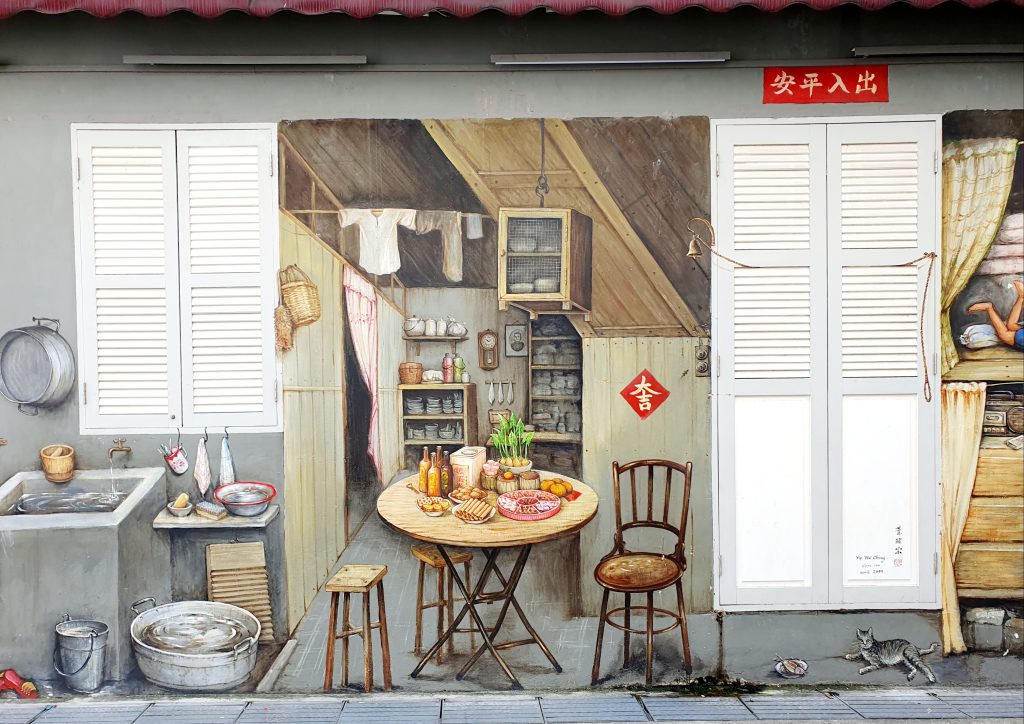 The area is full of interesting traditional shops selling dried and preserved foods. Its buildings are better maintained than similar ones in Penang and Kuala Lumpur, which we had visited earlier in our trip.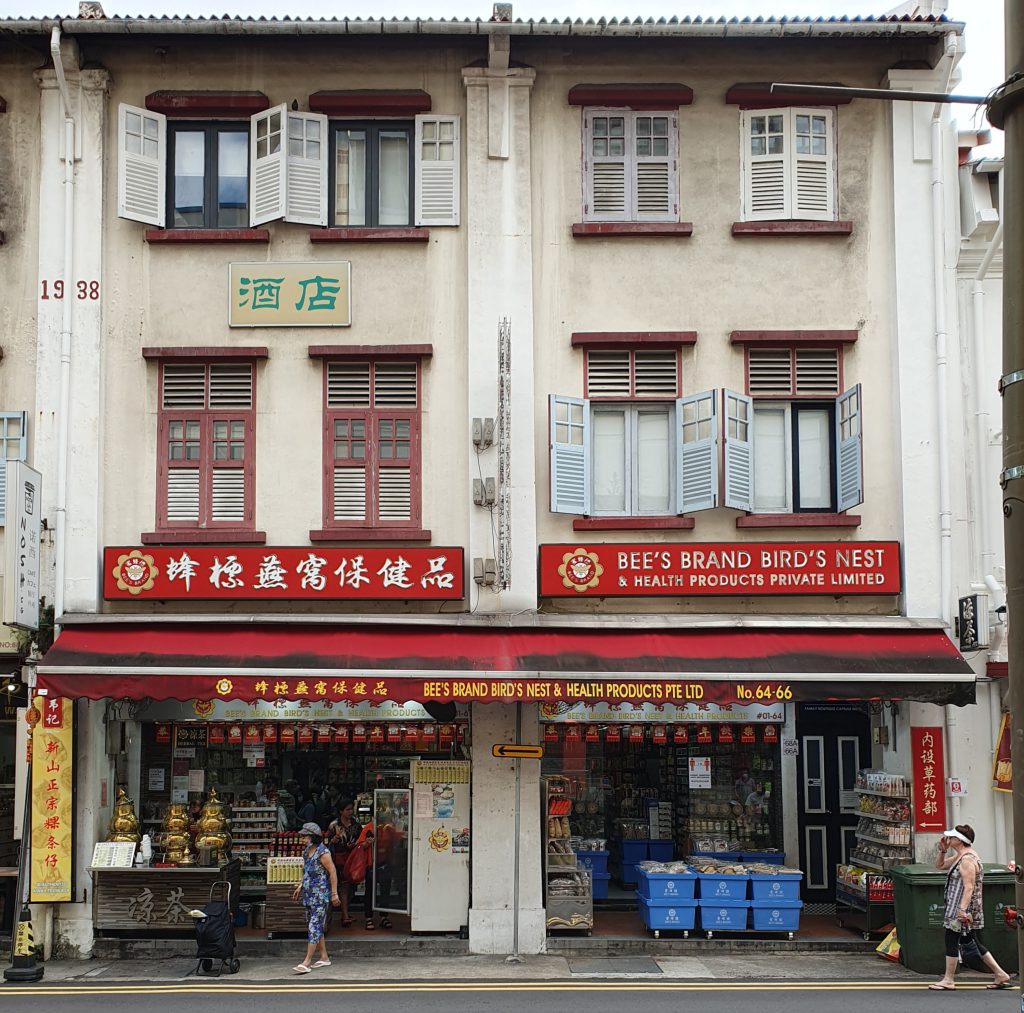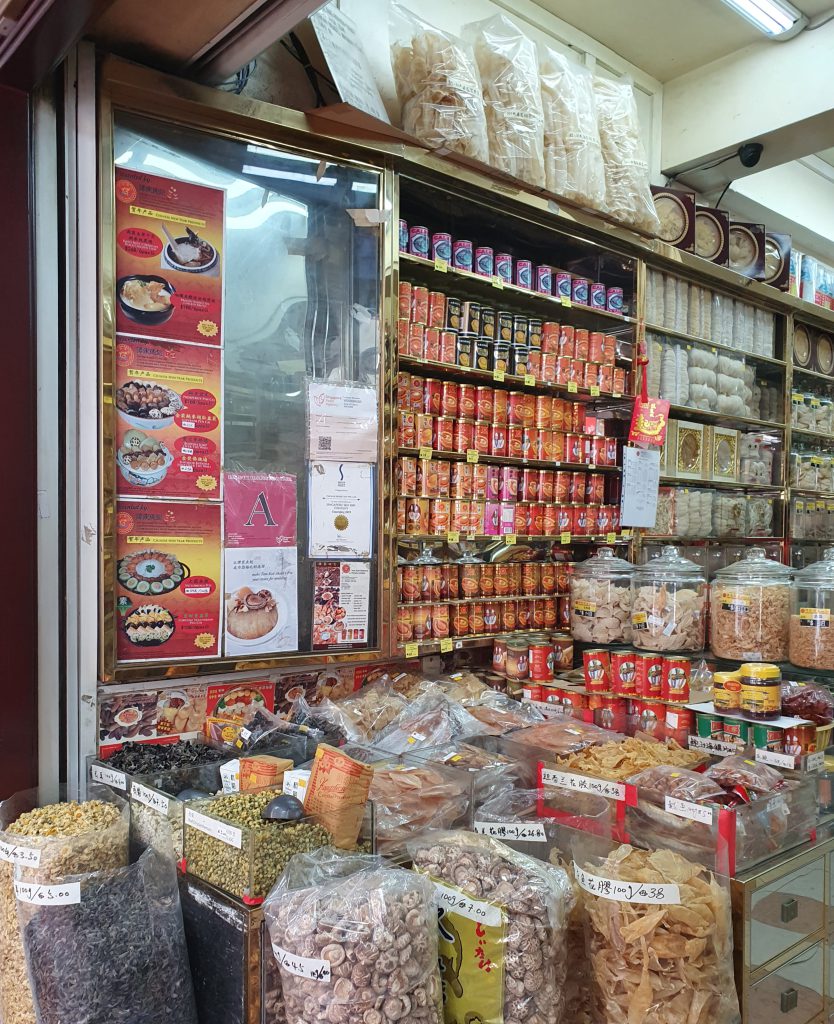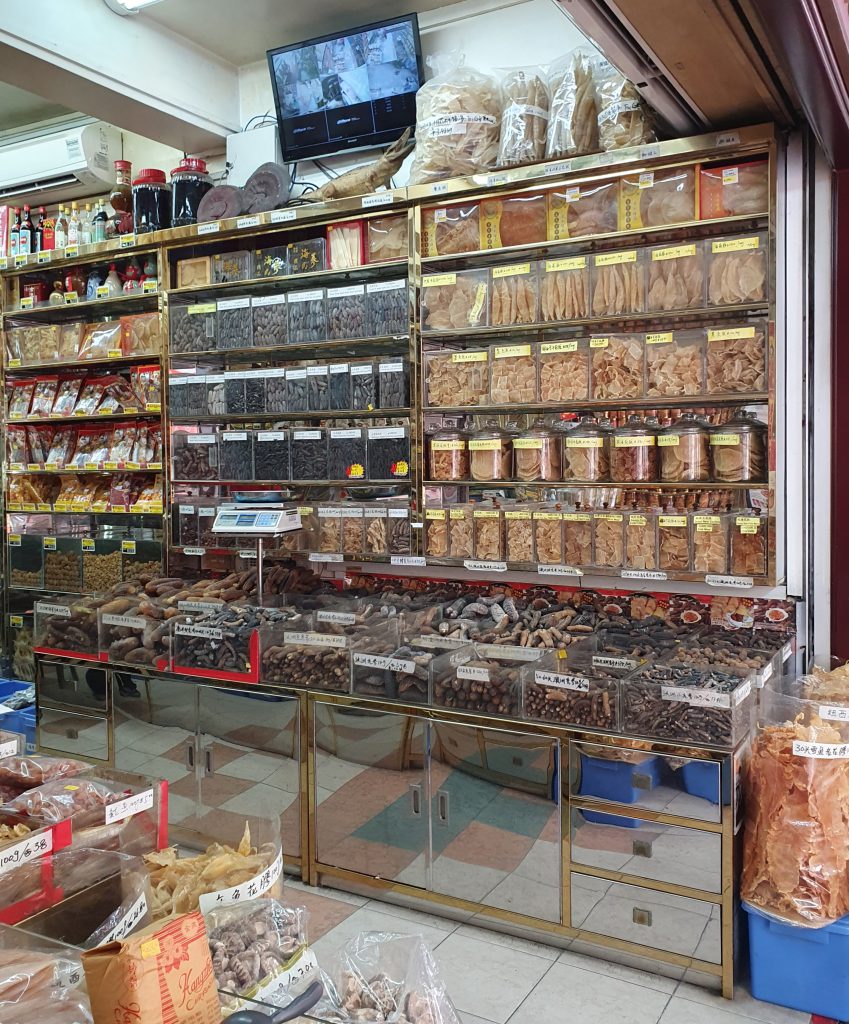 We only had time to make a short visit to Chinatown, and even as a Chinese person I found the shops here very interesting. Singapore is so much more than a convenient stopover. I could easily spend a week here, go out day and night, and still have things left to see/ eat/ do/ write about for another day.
Young bamboo plants. A reminder of the Chinese advice: the right time to discipline children is when they are young, while they can still bend without breaking. I did not just make that up, honestly.