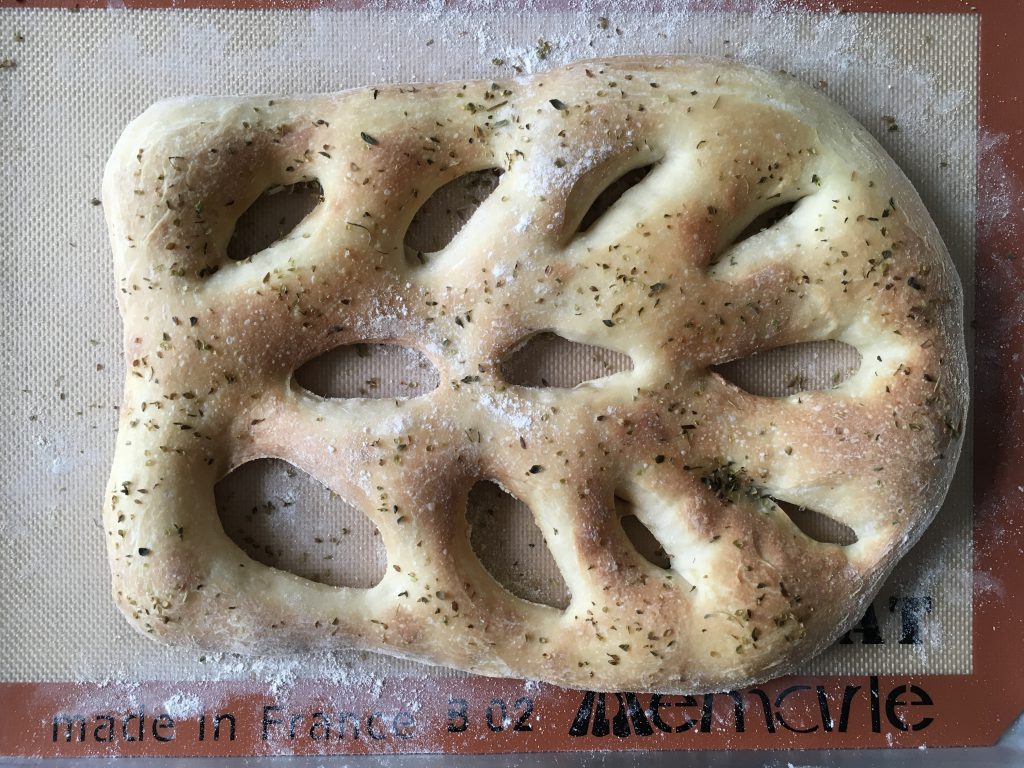 Every family has a story about their favourite breads and bakery and how, in an ideal world, they would make that same bread at home. In our family the story is a little different in that whilst we really want to eat the fougasse from our local French bakery, we consistently find that it is too dry. It's not that we don't have good teeth. We do. But sometimes the chewing makes our jaws so tired.
Junior 3, on his penultimate day with us before returning to college, decided that making an in-house fougasse would be a good idea. I think he was trying to avoid the inevitable picking-up and packing-up which is the bane of every student's life.
He picked a recipe from Paul Hollywood's How To Bake and it was very successful. However he made it by hand and, despite having rugby and rowing muscles, said it was really hard work.
I don't have any type of sporting muscles whatsoever, but I try to exercise my brain as much as I can. My idea was to adapt the recipe for the Thermomix. I made a double recipe and it turned out very well. We ate one for lunch and froze the other.
A note on the yeast. I always use dried yeast which is stored in the fridge. There are two types of dried yeast, one which needs activating in warm water (dried active yeast) and another which can be used immediately without activating (fast action or easy bake yeast) as it contains added ascorbic acid as a flour treatment agent. This recipe uses the latter.
For the Fougasse:
1½ teaspoons fast action or easy bake yeast
500 g strong white bread flour
20 g olive oil
340 g water
2 teaspoons fine sea salt
fine semolina for dusting
olive oil and dried oregano to finish
How to Make:
Lightly oil two medium-sized mixing bowls then set aside.
In the following order, place the yeast, flour, oil, water and salt in the TM bowl. The reason is that if the yeast and salt come into direct contact, the salt will kill the yeast.
Mix 20 seconds/ speed 5.
Knead 6 minutes/ dough function.
The dough will be slightly sticky but would have come away from the sides of the TM bowl.
Divide the dough into two balls, with each ball weighing around 435 g. Place one ball each into the oiled bowls and cover with cling film (I used a silicone cover).
Leave the dough to prove until it has doubled in size, which takes around 45 minutes to 1 hour depending on the kitchen temperature. The dough will now be bouncy and shiny.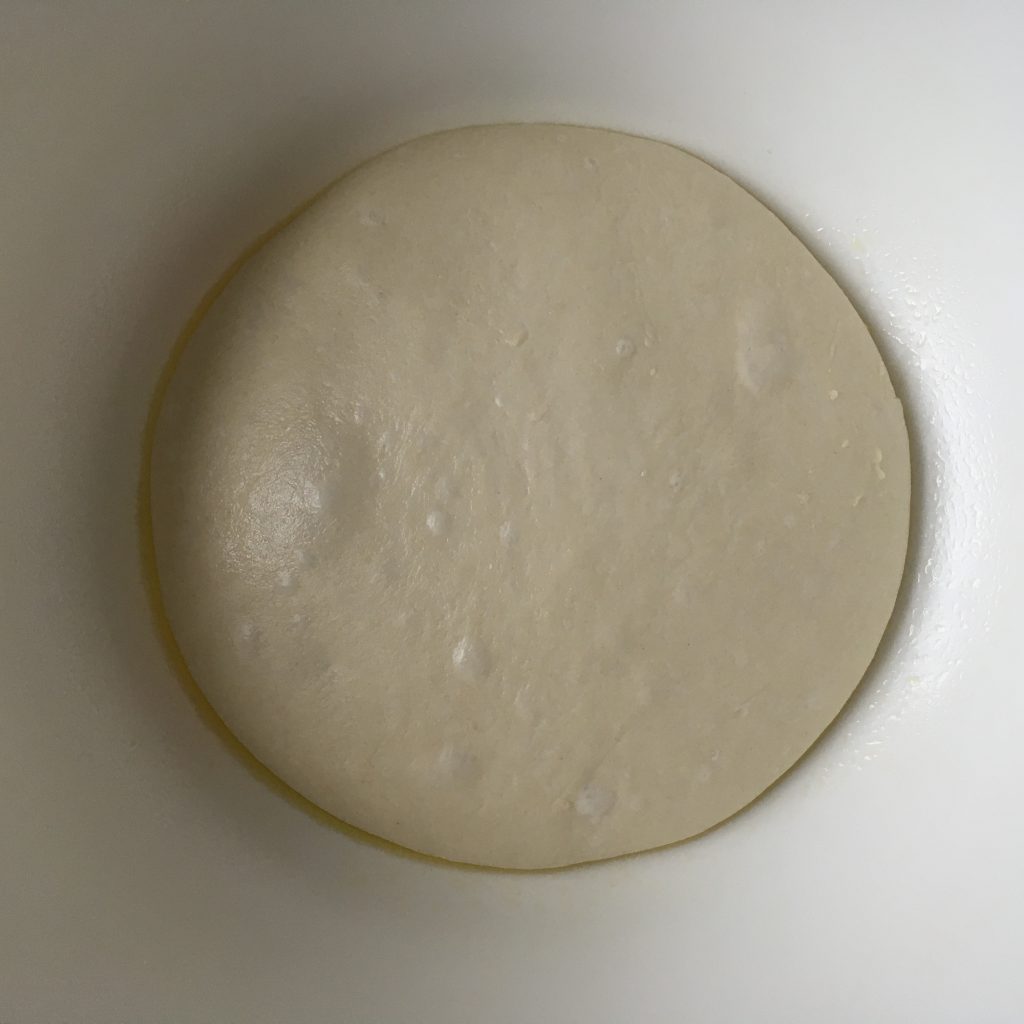 Line two baking trays with baking paper or a silicone liner like Silpat. Dust with flour and a bit of semolina.
Gently tip out the risen dough onto the liner, taking care not to press on the dough in order to retain as much air in the dough as possible.
Using your fingers, spread the dough out until it resembles an oval. It should not be too thick or too thin.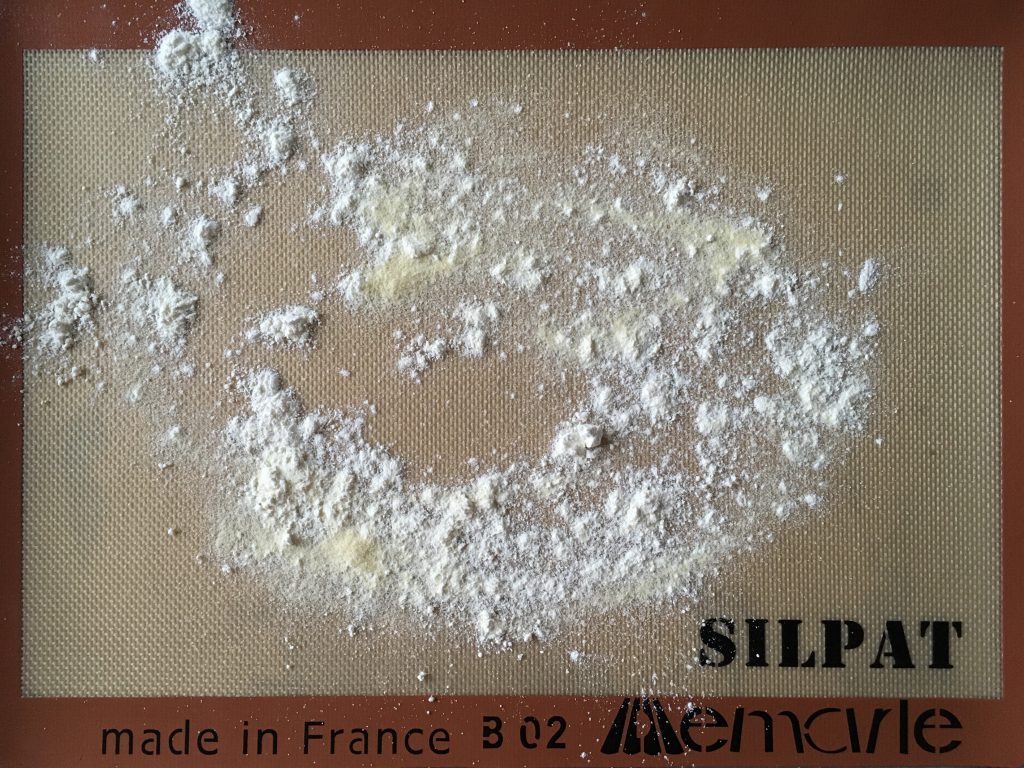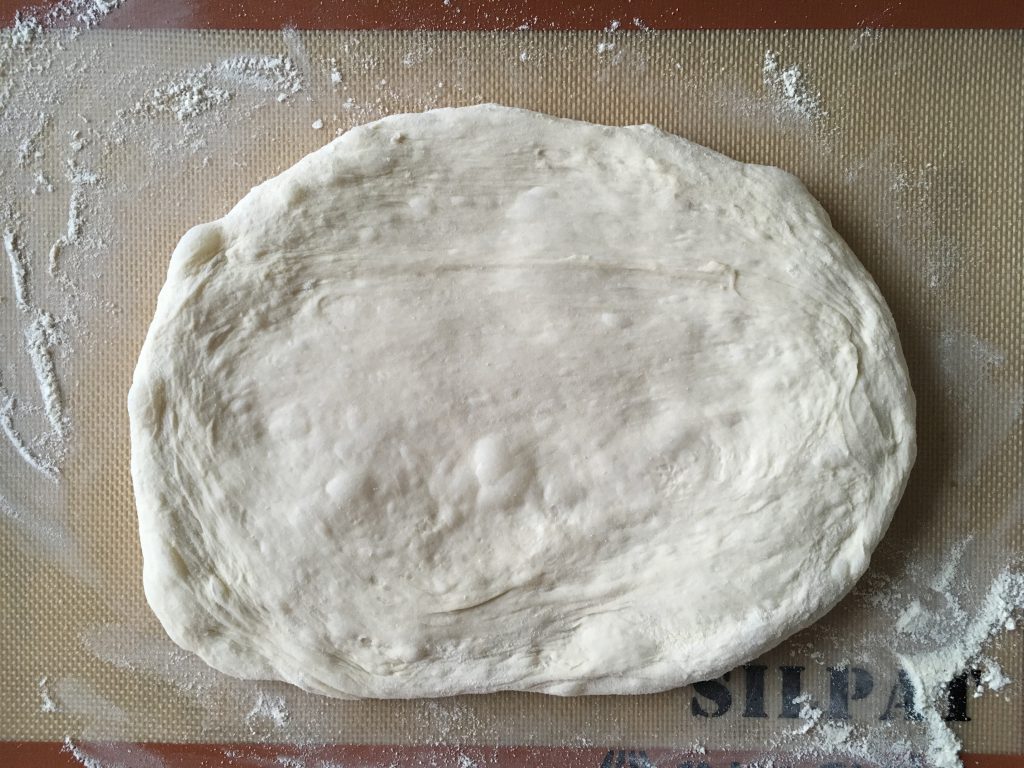 The classic fougasse shape is made by scoring a few lines in the flattened dough, so that when it bakes it resembles a leaf. To do this, I used a pair of scissors to cut the slits but you can use a pizza cutter or a knife. Be careful if you are using a silicone liner in case it cuts the liner.
I think two lines in the centre and three lines on either side would look good, but you can make a few more slits if you like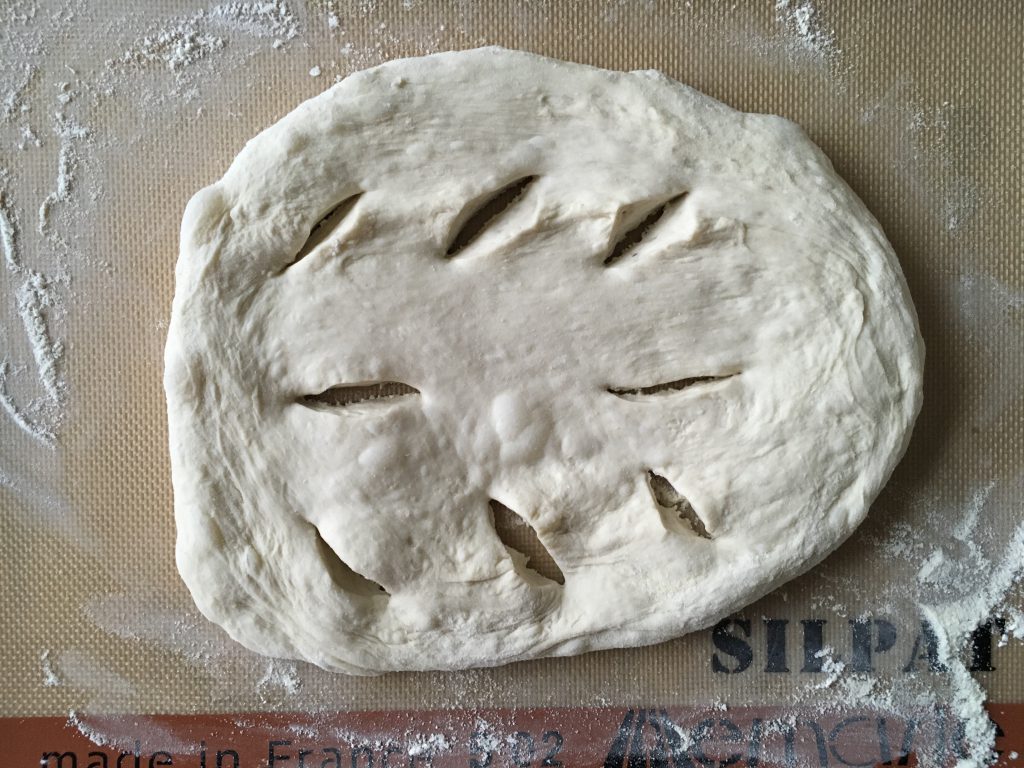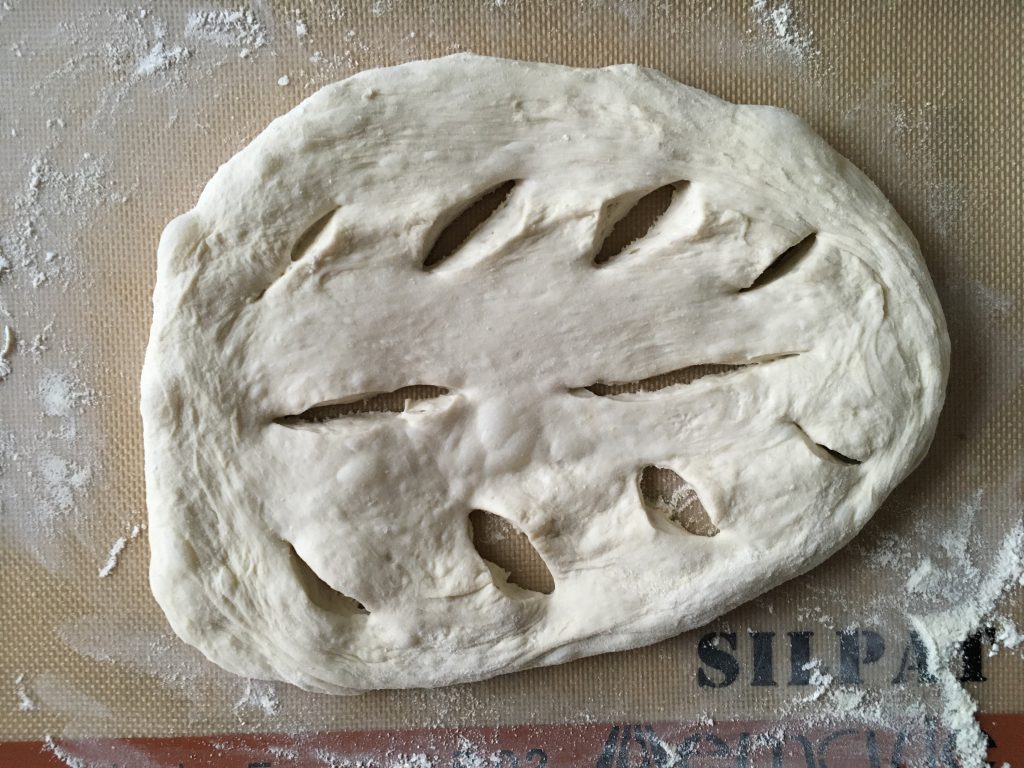 Having cut the lines, stretch the dough out to form a leaf design. Leave to rise for a further 20 minutes. Meanwhile, preheat oven to 220°C/ 430°F.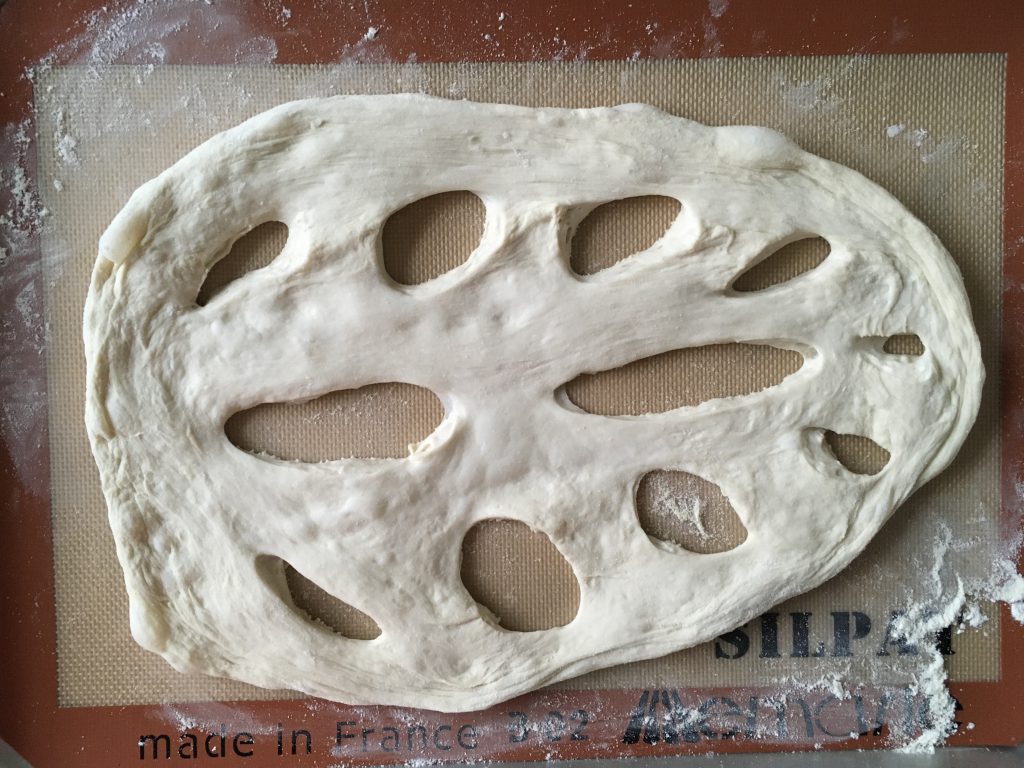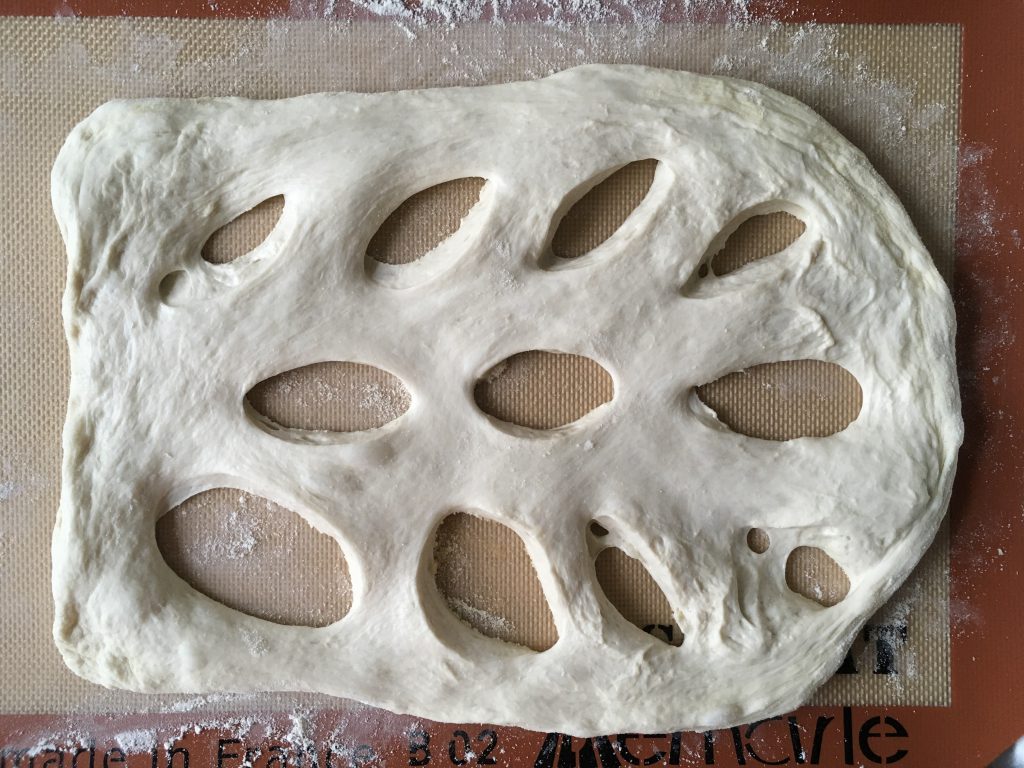 Just before baking, brush the top of the dough gently with olive oil and sprinkle over some dried oregano.
Bake for 20 minutes or until the fougasse sounds hollow when tapped underneath.
Transfer to wire racks and cool before serving. The fougasse can be eaten with soup, with ham, cheese and olives, with salad or just on its own dipped into some olive oil and balsamic vinegar. It does not keep very well but then I don't think this will be a problem. If you need to keep it overnight then it can be toasted the next day.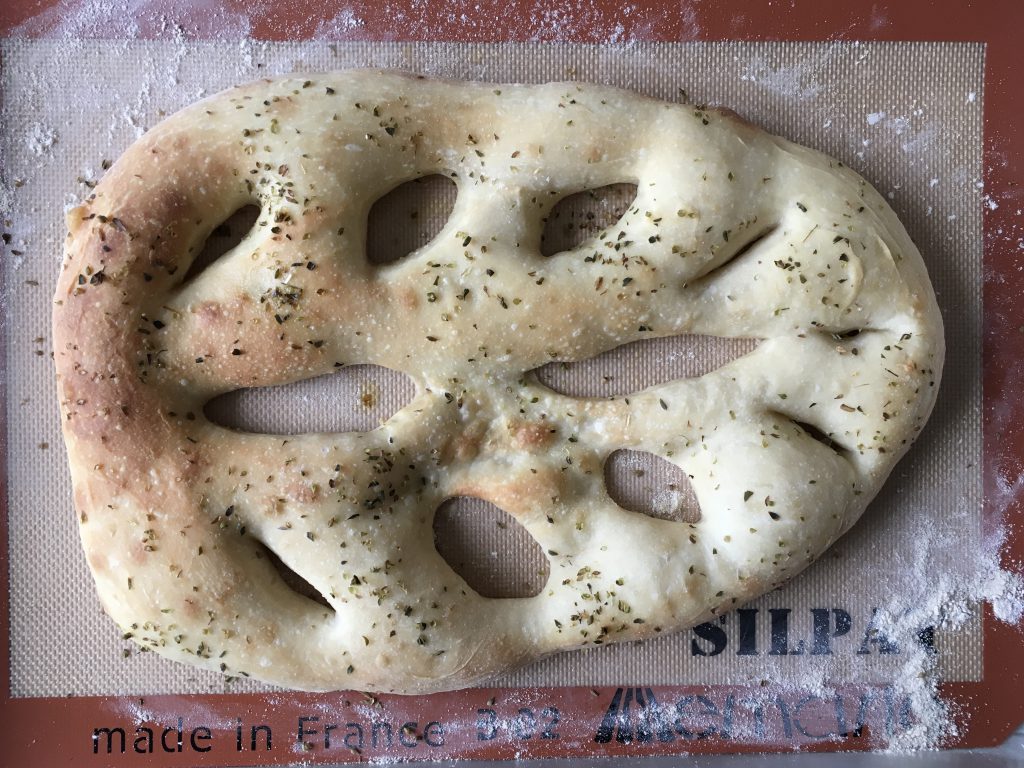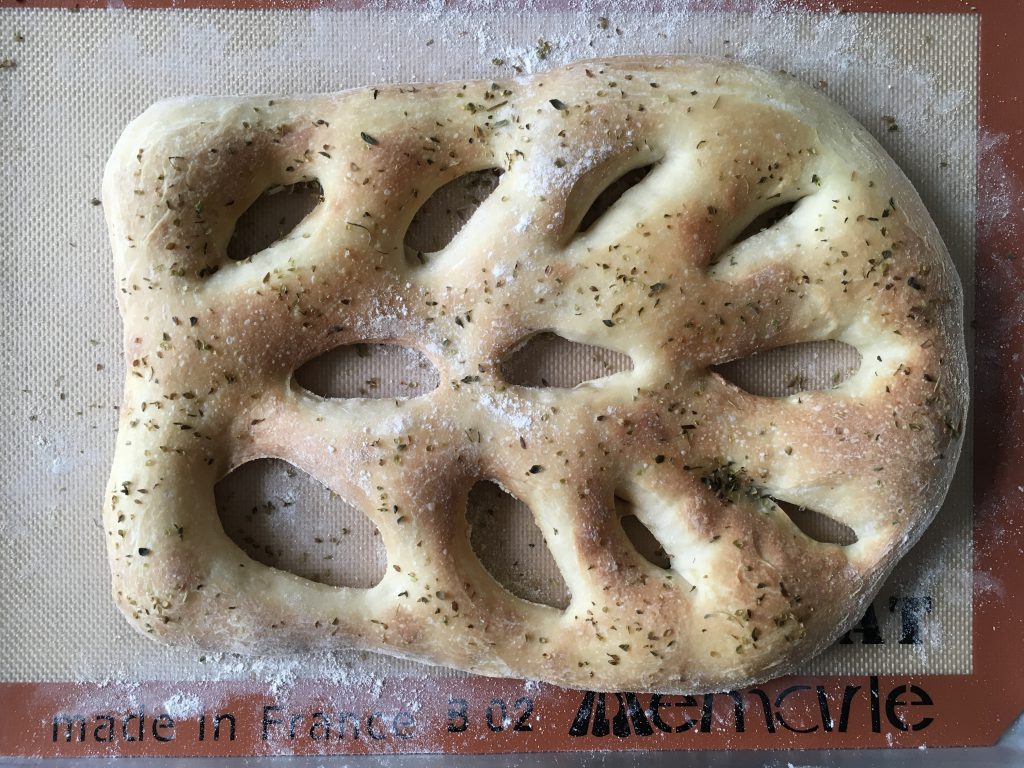 This was a slightly messy but fun project, which kept my thoughts away from the howling winds outside. I am looking forward to the next round of fougasse, which would incorporate salty olives, crispy lardons or caramelised onions in the dough.
Now that I think about it, I should make a Chinese New Year fougasse with sliced red chillies, spring onion and lap cheong Chinese wind-dried sausage. I would brush a mixture of sesame and olive oils on top and sprinkle with sesame seeds before baking.
How To Bake by Paul Hollywood, published by Bloomsbury, ISBN 978-1-4088-1949-4. The fougasse recipe is on page 70.