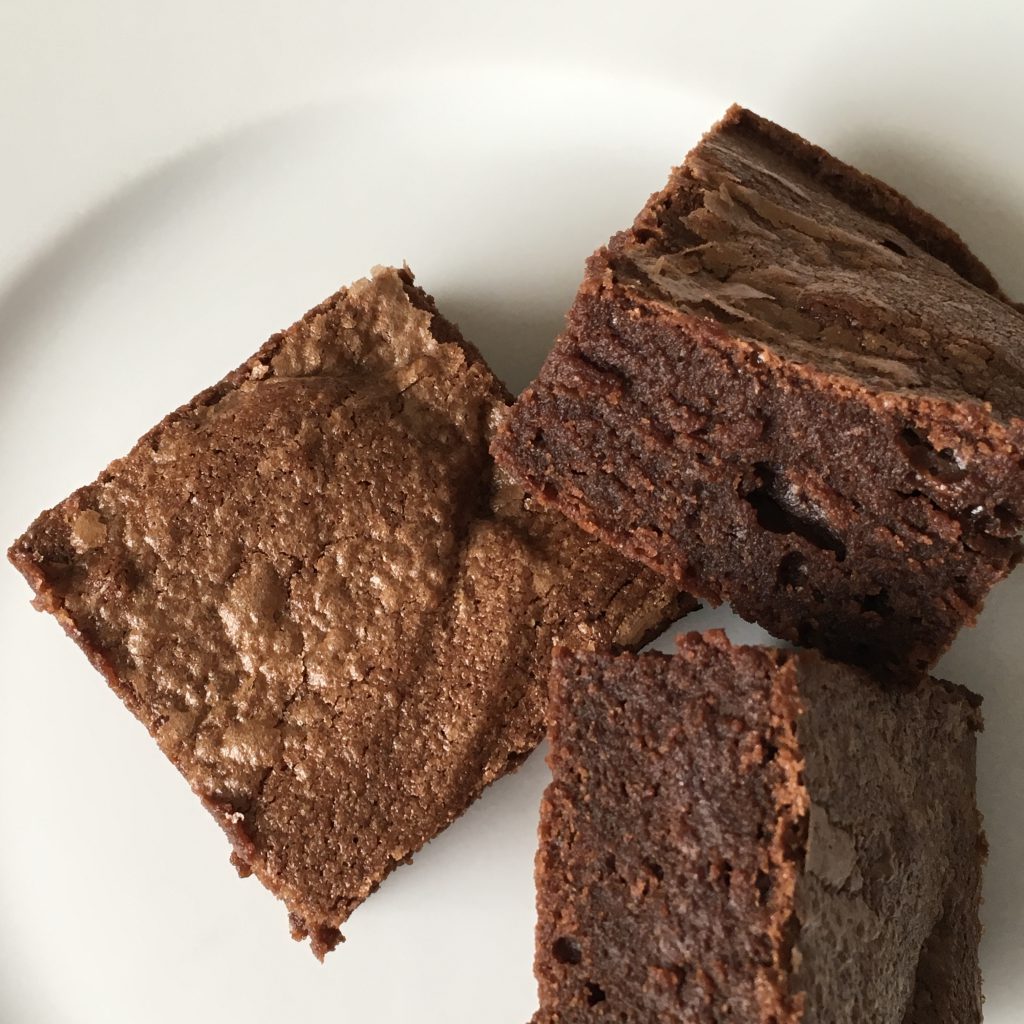 I might have mentioned this before, that the most requested recipe from friends is for my chocolate brownies. In the 20 years I have made it the only additions to the original is to add nuts (pecans or walnuts) or dried fruit (cranberries or sour cherries). I have often thought that if I could start one shop selling one item, it would be these brownies.
Recently I have reduced the amount of sugar and with this latest batch it was reduced further on account of the chocolate truffles.
Chocolate truffles are essentially butter and chocolate with flavourings, so adding a handful will only enhance the already decadent brownies.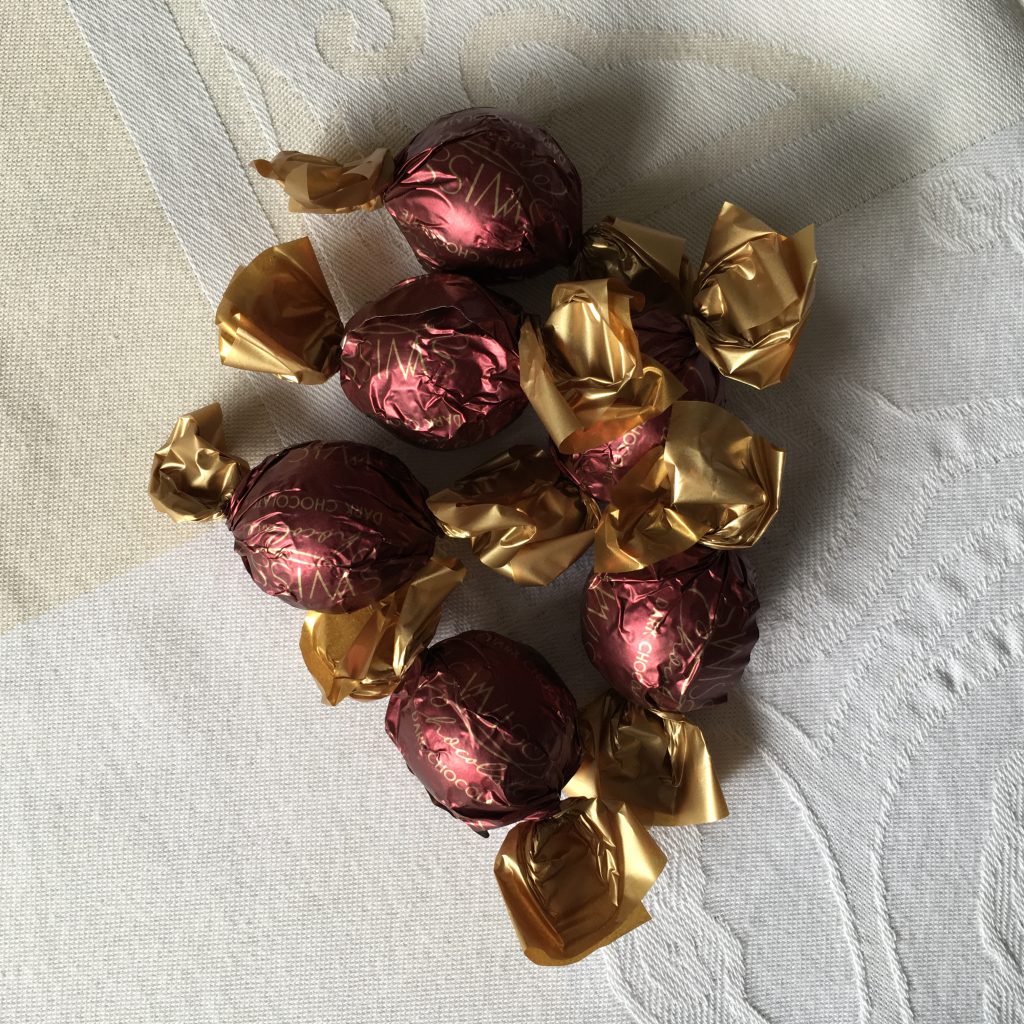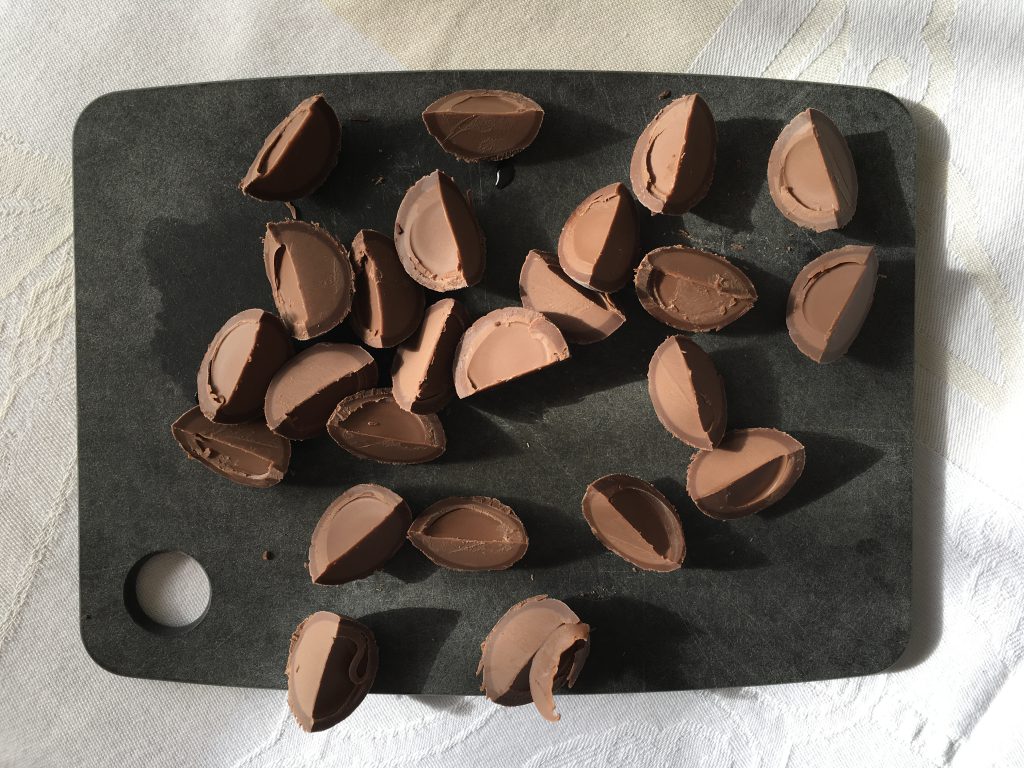 The other difference is that I now use a Thermomix. Here are the recipes for the Original Brownies and Beetroot Brownies.  Below is the Thermomix version of the Brownies with added chocolate truffles. Happy baking and happy eating.
For the Brownies:
250 g plain chocolate (70% cocoa solids), cut into pieces
250 g unsalted butter, cut into pieces
220 g unrefined caster sugar
4 large eggs
150 g plain flour
½ teaspoon salt
1 tablespoon vanilla extract
120 g chocolate truffles, cut into small pieces
OR
120 g walnuts or pecan nuts
OR
120 g dried cranberries or dried sour cherries
You will also need a 20 x 30 cm baking tin, lined with parchment paper.
How to Make:
Preheat the oven to 170°C/ 325°F/ gas 3.
Place the chocolate into the TM bowl and chop 5 seconds/ speed 7.
Add the butter and melt 4 minutes/ 70C/ speed 2.
Add the sugar, eggs, flour, salt and vanilla extract. Mix 1 minute/ speed 4.
Add the truffles/ walnuts/ pecan nuts/ dried cranberries/ dried sour cherries. Mix 10 seconds/ speed 4.
Using a silicon spatula, scrape down the sides of the bowl and gently give the cake batter one final mix by hand. Pour the batter into the cake tin and bake for 25 minutes.
The brownies must be fully cooled down before any attempt to cut it into smaller pieces, otherwise being of a gooey texture, it will fall apart. However that is a good excuse to throw the broken brownies into a bowl to eat with some vanilla ice cream. Always look on the bright side of life.