What do you do when life gives you lemons?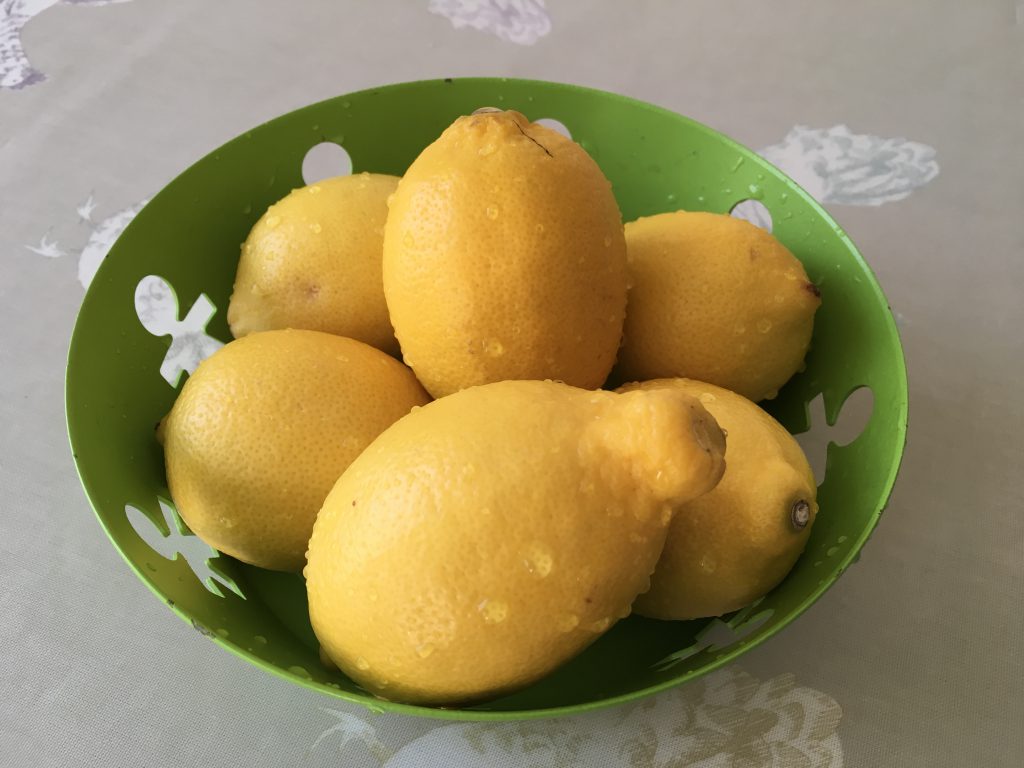 There is a saying that when life gives you lemons, make lemonade. The idea is that lemons are sour and bitter and by making sweet and refreshing lemonade, you are making something good out of a supposedly bad thing.
In recent conversations with my cousins, we are mindful that getting older is not fun. Least of all when we look at the generation above us who struggle with daily life yet shun all offers of help, as they want to remain independent. This is not a bad ideal, but ill health and lack of fitness often get in the way.
Knowing what is coming on the road ahead, I recently joined a gym. This morning I had the gym introduction session with a personal trainer. It was extremely embarrassing, that's all I can say. Luckily I had the sense to dress the part, so although the squats, stretches, lunges and lifts left me quite legless, the legs looked ok in the leggings. Thank you, Lululemon, whose fans like to say when life gives you lemons make sure they are Lululemons.
In our household, everyone knows that when life gives you lemons, we make lemon cake. This lemon drizzle cake never fails to deliver on the happiness front, and is a hit whether the weather is warm or really cold like today.
For the Cake:
175 g self-raising flour
175 g unsalted butter, softened
125 g caster sugar
3 large eggs
2 tablespoons milk
2 teaspoons lemon oil (Boyajian brand if possible)
For the Lemon Syrup:
Juice of 2 lemons (about 80 g)
80 g caster sugar
You will also need a 2-lb loaf tin, lined with grease-proof paper.
How to Make:
Preheat the oven to 170°C/ 325°F.
Place the flour, butter, sugar, eggs, milk and lemon oil into a large mixing bowl.
Beat on a medium speed until the ingredients are all thoroughly mixed together.
Pour the cake mixture into the loaf tin and bake in the preheated oven for 55 minutes, or until the cake bounces back when touched. A metal skewer inserted in the centre should come out clean.
Whilst the cake is cooling in its tin, make the lemon syrup. Place 80 g each of lemon juice and caster sugar in a small pot and warm through until the sugar has dissolved.
Prick the cake all over with a skewer and remove from the tin. Spoon the lemon syrup all over the cake. Continue to do this until the syrup has been soaked up.
The cake will slice into 10 thick or 12 medium-sized pieces. It has never lasted more than 24 hours in our house.