As a family we are quite fortunate in not having any specific food intolerances.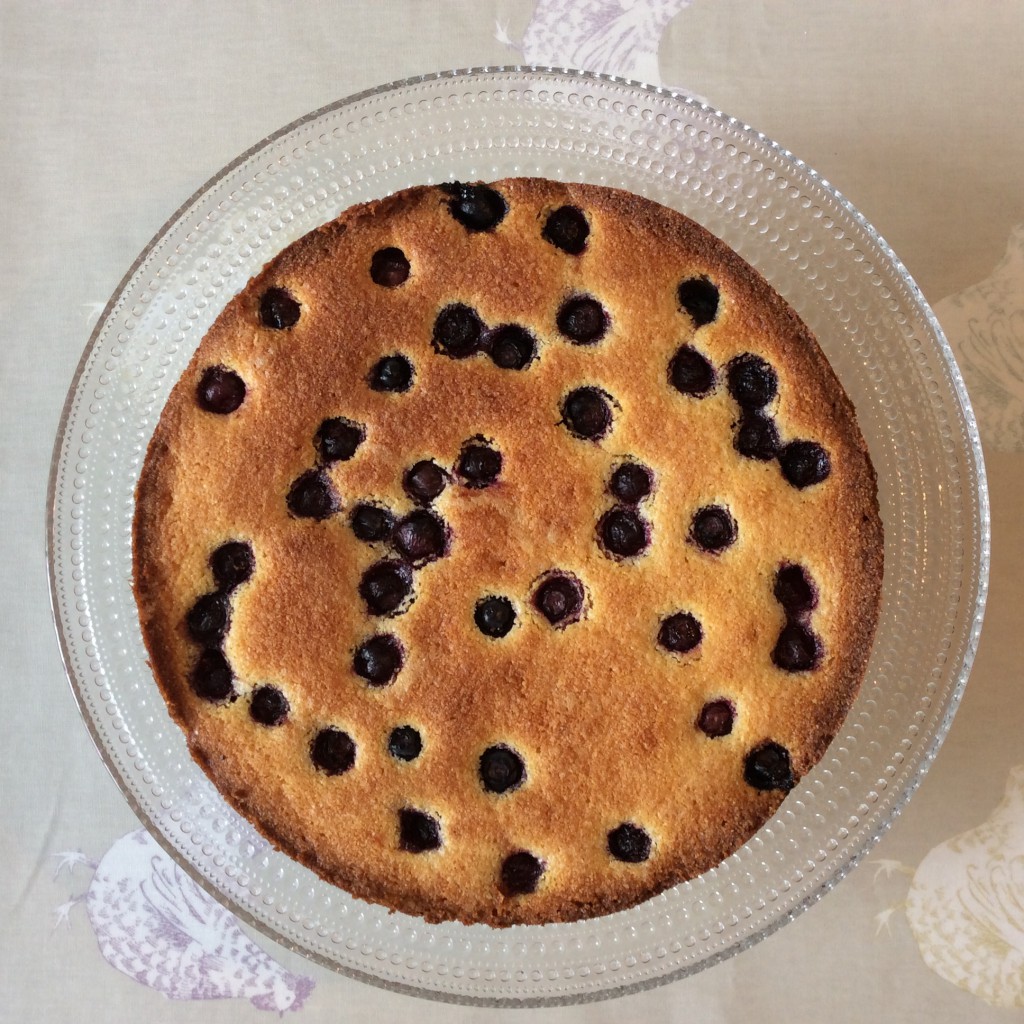 However, when entertaining friends, we have had a few requests for gluten and dairy-free cakes.
This cake is gluten-free and uses ground almonds and polenta instead of flour. It serves 10 – 12 people and goes well with crème fraiche and fresh berries. I also served fresh cherries steeped in soju by the side, which I made a week ago.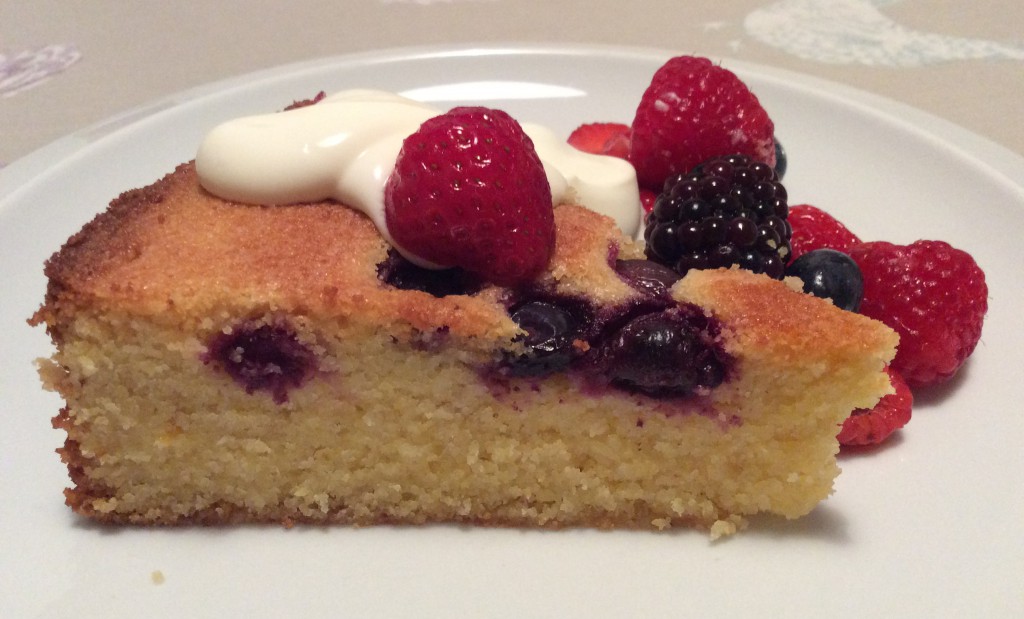 For the Cake:
250 g butter (at room temperature)
250 g caster sugar
Zest and juice of 2 lemons
1 tsp vanilla extract
3 eggs
250 g ground almonds
125 g polenta
1 teaspoon baking powder
Pinch of salt
100 g fresh or frozen blueberries
You will also need a 23 cm/ 9 inch round cake tin with a removable base.
How to Make:
Preheat the oven to 170°C/ 325°F/ Gas 3. Grease and line the baking tin.
In a large mixing bowl, beat butter and sugar until light and creamy.
Stir in the lemon zest, lemon juice and vanilla.
Add the eggs one at a time, beating well after each addition. The mixture will look slightly curdled but this is how it should look.
Sift together the ground almonds, polenta, baking powder and salt. Fold this into the mixture until everything is well incorporated.
Pour the cake mixture into the prepared tin and gently place the blueberries over the top.
Bake in the preheated oven for 1 hour and 10 minutes, until the side of the cake pulls slightly away from the edge of the tin.
The cake will not bounce back when touched as it is not made with flour, but you can still tell if it is cooked if a metal skewer inserted in the centre comes out clean.
Leave the cake to cool completely in the tin before removing the base of the tin.
Carefully remove the cake from the base of the tin and place on a serving plate.