Gochugaru Girl is not happy with the sudden change in weather.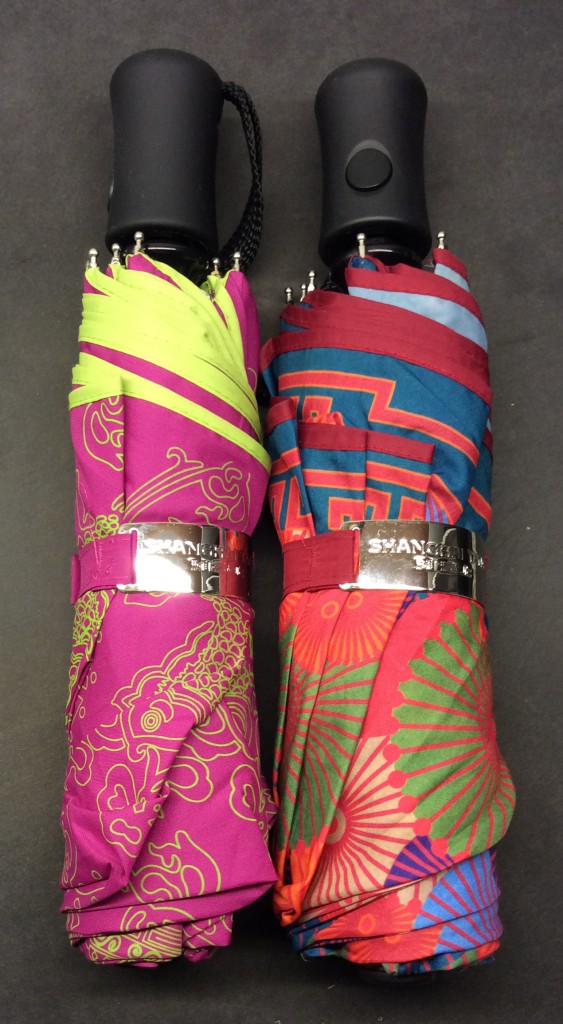 Much as I like collecting umbrellas, I really prefer not to use them.
I am also having to deal with a leaking roof, and while waiting for the roofer to come and take stock of the situation, there really is only one thing to do.
I need to bake a cake.
To make life more interesting I thought I would 'invent' a cake, that is to say, I will just throw some things together to see if this results in a new recipe.
Seeing as it is a grey and cold day, thoughts turn to dried fruit and spice, which hopefully gives an impression of warmth.
The cake turned out extremely well and this has lifted my spirits. I might just invent another cake tomorrow, having spotted some desiccated coconut which needs to be used up.
For the Cake:
200 g self-raising flour
50 g light brown soft sugar
120 g unsalted butter, melted
3 eggs
300 g thick-cut marmalade
1 teaspoon Boyajian orange oil
1 teaspoon ground cinnamon
100 g dried cranberries
You will also need a 2-lb loaf tin. I used my KitchenAid mixer, although it is perfectly possible to use a hand-held electric mixer or even a balloon whisk.
How to Make:
Preheat the oven to 180°C/ 350°F/ Gas 4. Grease and line the baking tin.
Sieve the flour into the mixing bowl.
Add the sugar, butter, eggs, marmalade, orange oil and cinnamon.
Beat on a medium speed until the ingredients are all thoroughly mixed together.
Fold in the cranberries.
Pour the mixture into the loaf tin and bake in the preheated oven for 55 minutes, or until the cake bounces back when touched. A metal skewer inserted in the centre should come out clean.
Leave the cake to cool slightly in the tin before turning out onto a wire cooling rack to cool completely.
The cake will slice into 10 thick or 12 medium-sized pieces – perfect with a hot cup of tea.