Gochugaru Girl is looking forward to teatime this afternoon.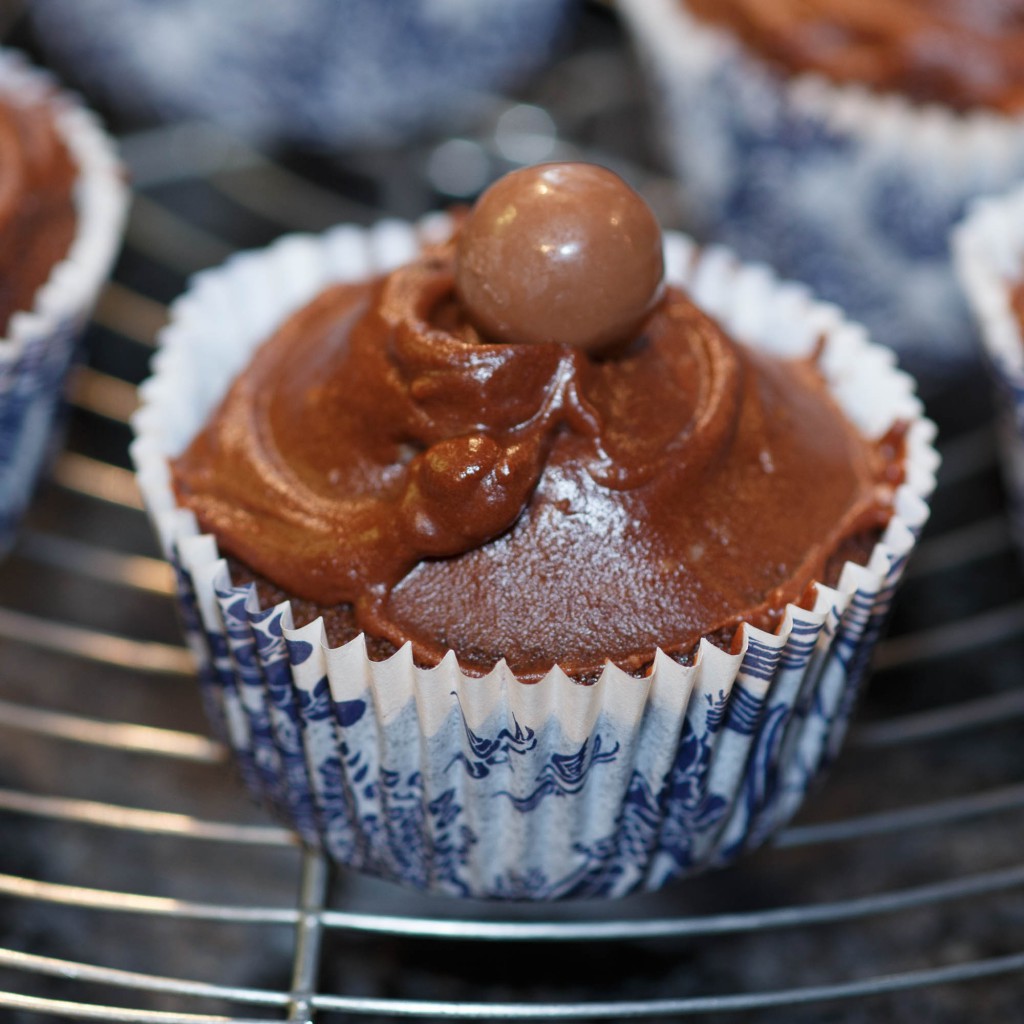 Junior Three has been away all week at camp. There is a treat waiting for him when he comes home.
However, I can't take any credit for these cupcakes.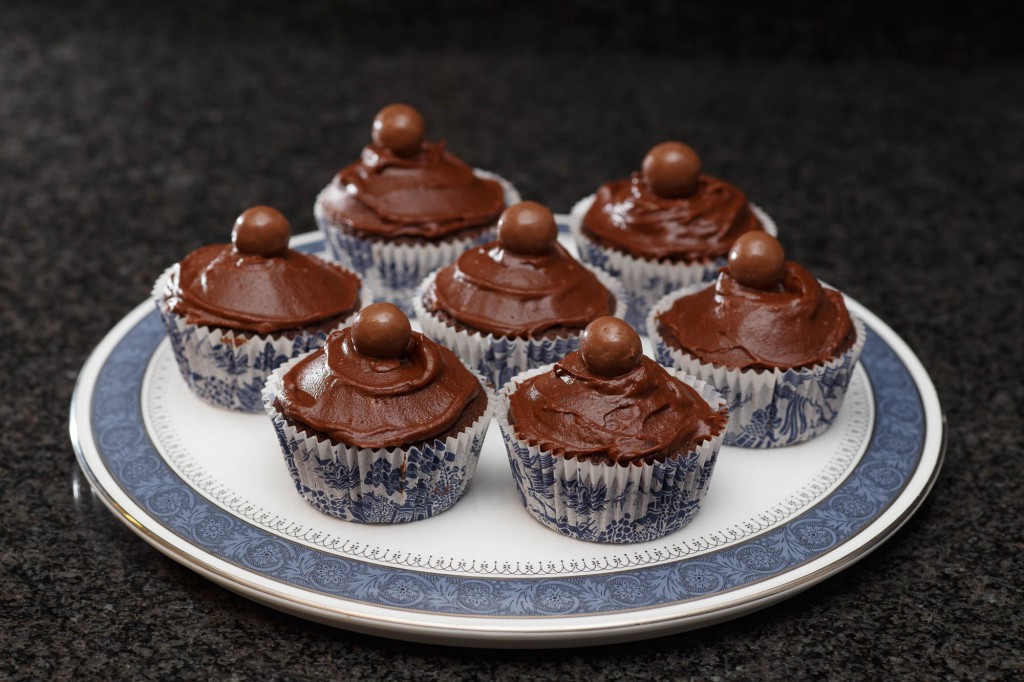 Junior Two made them, using the Maltesers and Minstrels Chocolate Cake recipe, dividing the mixture to make 30 cupcakes.
The cooking time was reduced to 20 minutes in the oven, and the quantity of icing was halved to give just a light swirl on top of the cake.
As well as being a treat for teatime, these cupcakes are ideal to bring as a gift when visiting friends.