This dish accompanies the all-meat japchae favoured by City Hunter and Junior Three.
Tomatofu is what you get when you put tomato and tofu together. I think it's quite a witty word.
Other words I like along these lines are Momofuku, Totoro and Yoku Moku.
The recipe is based on one I found in the Bibigo cookbook, with which I am still struggling. So the strategy continues: look at the pictures, look at the list of ingredients and use lots of common sense to work out how to make it.
The dressing calls for lemony soya sauce*, which I was able to find in my local Korean supermarket.
This recipe is for 4 people and I served it in individual bowls. Ideally it should be served in one large bowl to be shared communally. Eating, as with so many things in life, is much more fun with more people around.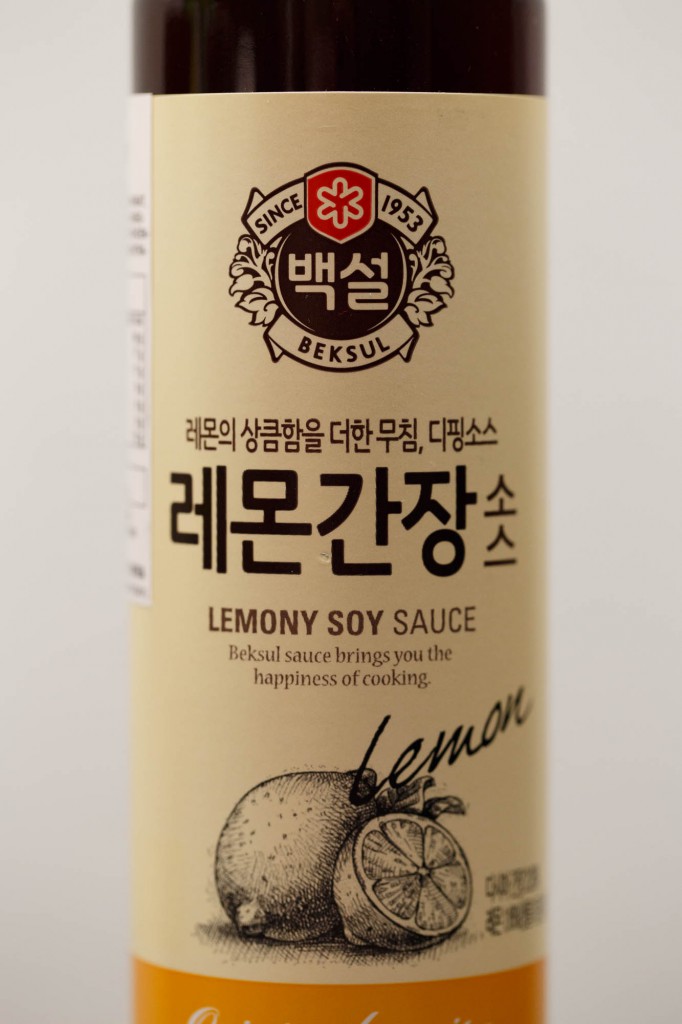 For the Tomatofu:
24 cherry tomatoes
1 x 400 g pack of soft tofu**
½ stick of celery
For the Dressing:
1 tablespoon olive oil
2 tablespoons lemony soya sauce*
½ teaspoon caster sugar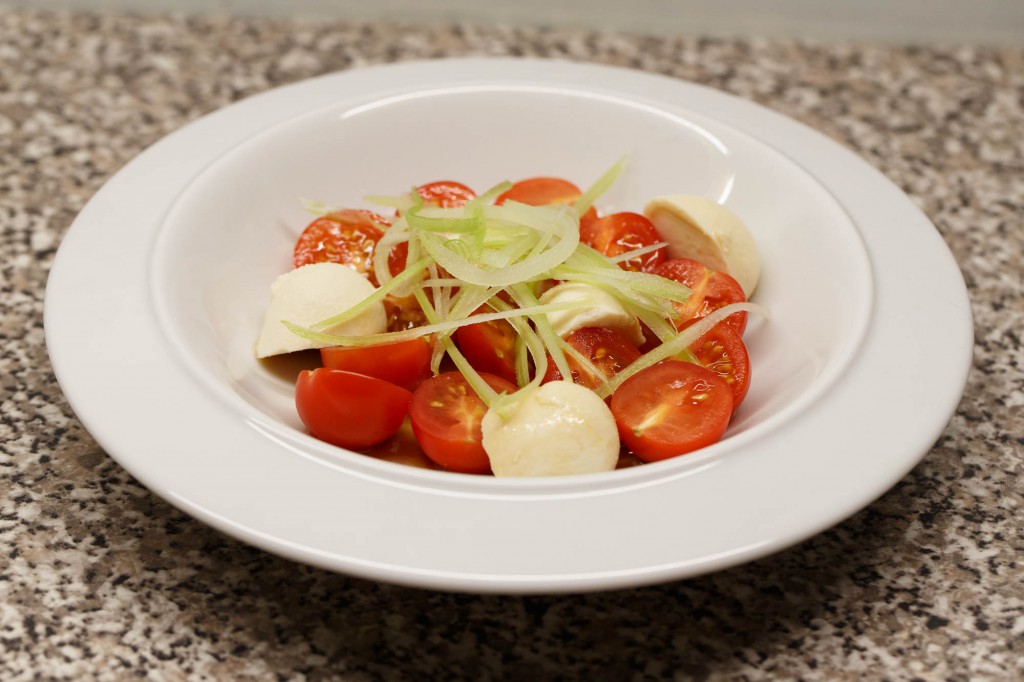 How to Make:
Prepare 4 small salad bowls.
Slice the cherry tomatoes in half and place 12 halves in each bowl.
Using a melon baller, scoop out 24 balls of tofu and place 6 in each bowl.
Shred the celery and place on top of the tomato and tofu.
Make the dressing by whisking the oil, soya sauce and sugar together.
Divide the dressing between the 4 bowls of salad.
Serve immediately.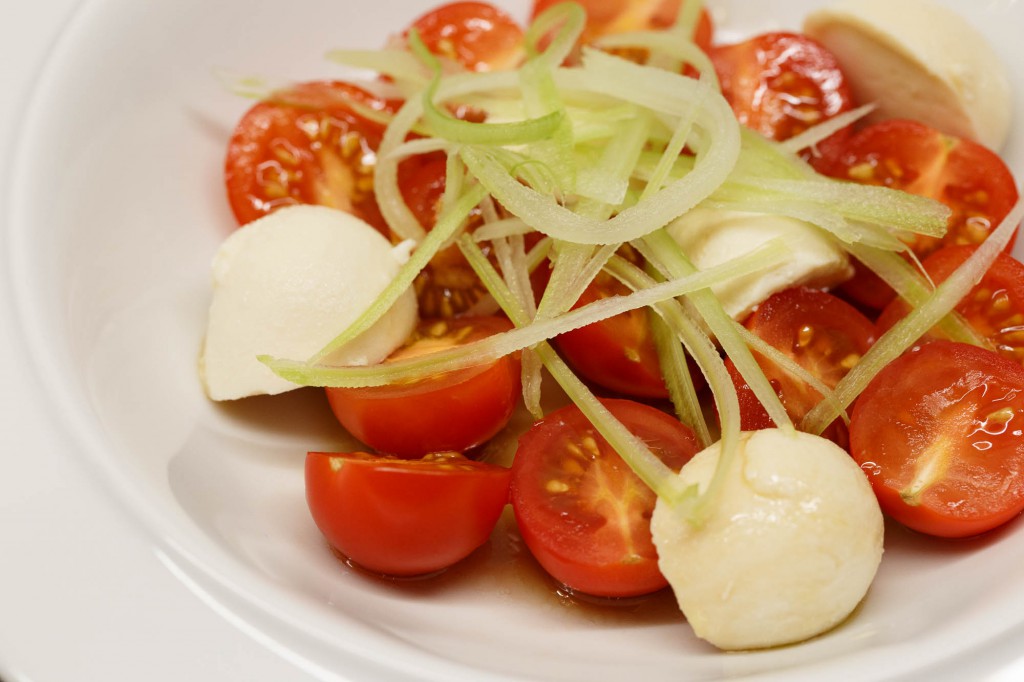 * If you can't find this at your local Korean supermarket, then for the 2 tablespoons lemony soya sauce required in the recipe, substitute with 1 tablespoon light soya sauce, ½ tablespoon water and ½ tablespoon lemon juice.
** There will be lots of tofu left over, however a large block is needed in order to scoop out enough perfect balls for the salad. Wrap the tofu and store in the fridge and use in sundubu jiggae.
Gochugaru Girl has been thinking about making 순두부찌개 (sundubu jiggae) at home since trying it in Korea.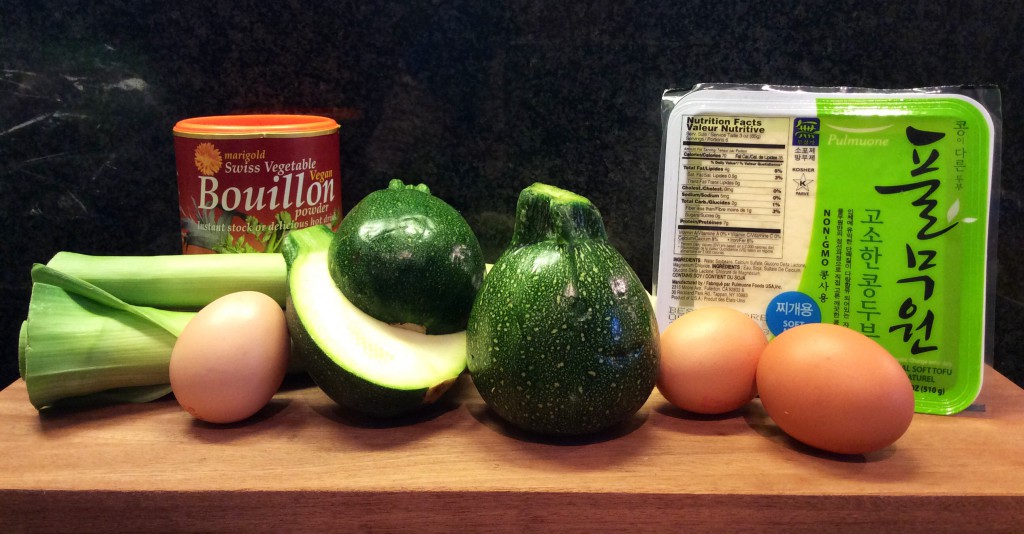 Our Korean friends think it's funny how we have taken to this dish.